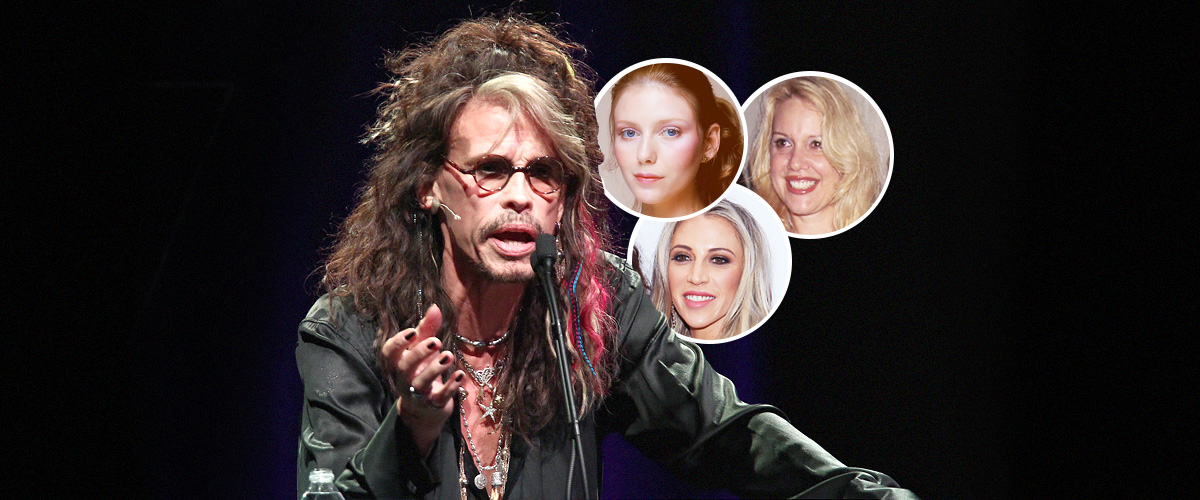 Getty Images+ instagram.com/realbebebuell
Meet Steven Tyler's Girlfriends and Ex-Wives
As one of the most iconic rock & roll icons of our time, Steven Tyler has lived up to the stereotype of the womanizer superstar. He has dated dozens of women, here are some of their stories.
Aerosmith lead singer and frontman, Steven Tyler, has been sharing his insane talent for music with the world for almost 50 years.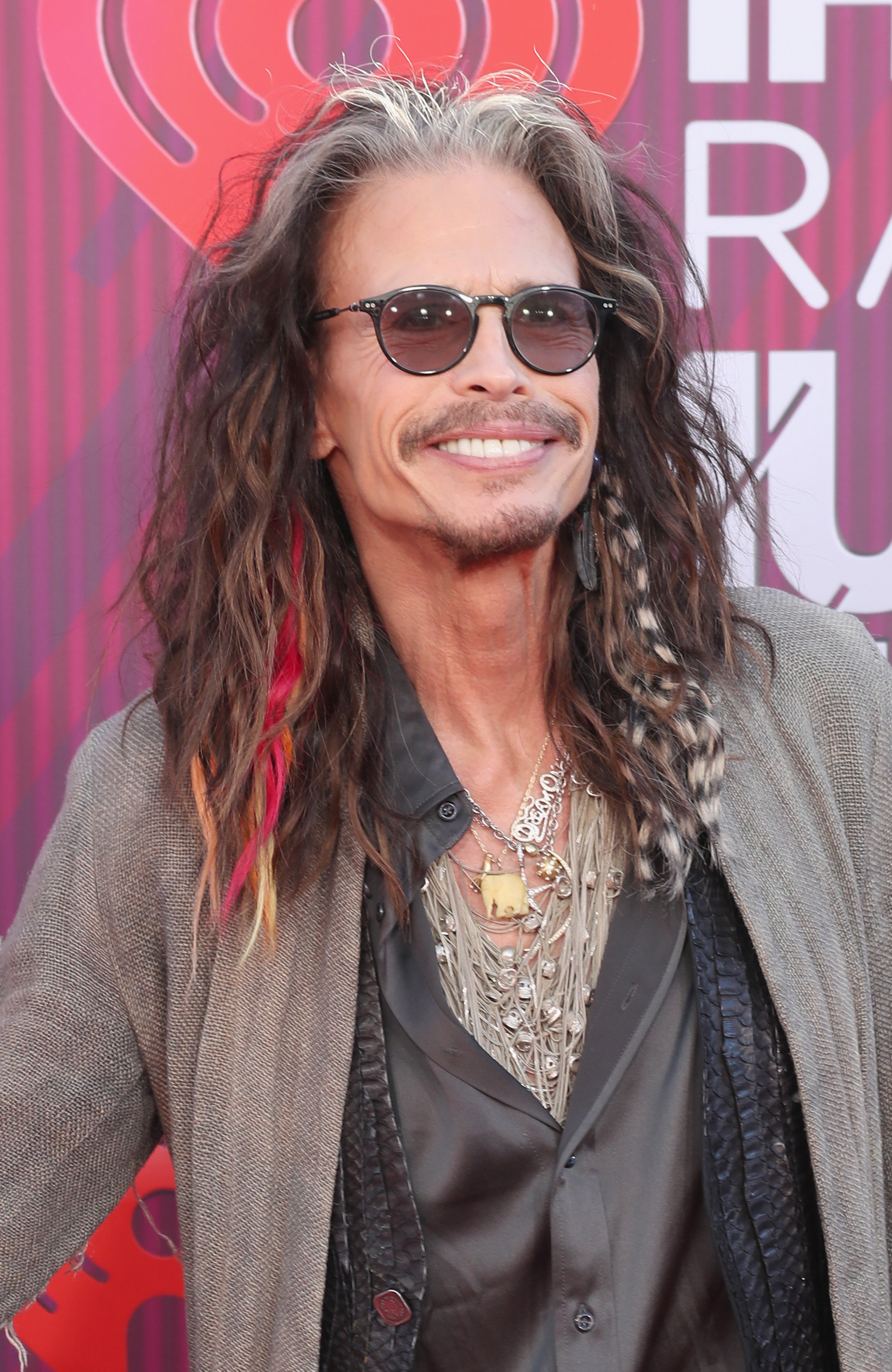 Steven Tyler at the 2019 iHeartRadio Music Awards on March 14, 2019 | Photo: GettyImages
During that time, he has fought drug and alcohol addiction, branched out to other areas of the industry by acting and becoming a judge on reality competitions, and has been loved by thousands of women and men around the world.
However, the women he has loved back are a few. Here's a timeline of Steven's known lovers, girlfriends, and ex-wives.
JULIA HOLCOMB
Perhaps one of Steven's most turbulent relationships was with Julia Holcomb.
They met backstage at one of Aerosmith's concerts in 1973 when she was 16, and he was 24.
"At that time, I thought he was the best thing in my life," Holcolmb wrote years alter of Tyler. "My sad, vulnerable story, as well as my youth and personal attractiveness, captured his interest."
A year later, Tyler convinced Holcomb's mother to give him guardianship of the girl so they could live in Boston and travel around the country whenever he needed to go on tour.
Although Julia was surprised by the events, she was eager to be with Tyler.
"I became lost in a rock and roll culture," she said. "In Steven's world, it was sex, drugs, and rock and roll. I didn't know it yet, but I would barely make it out alive."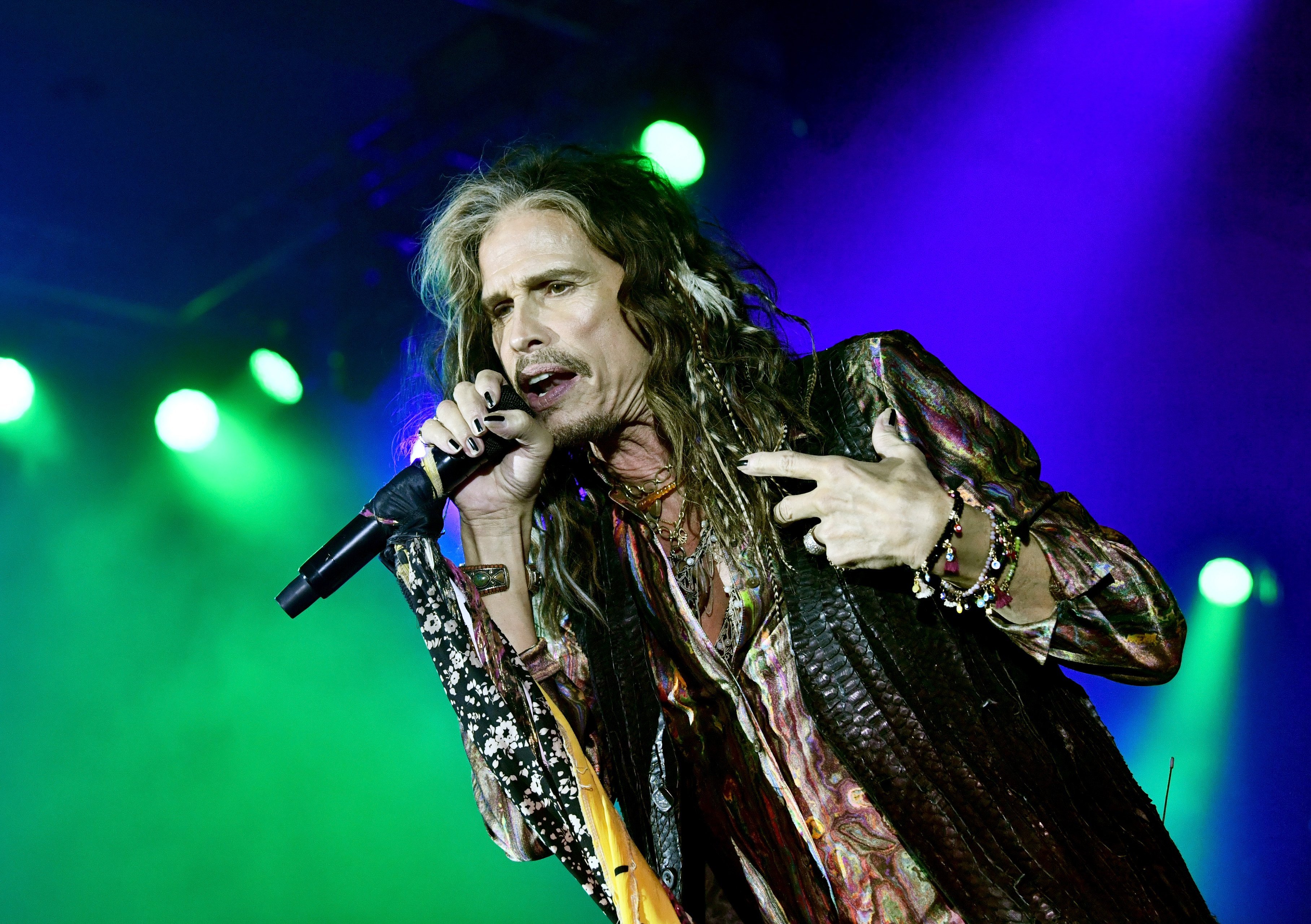 Steven Tyler performs onstage at Celebrity Fight Night XXIV on March 10, 2018 | Photo: GettyImages
Within a year, Julia became pregnant with Steven's first child. They were ecstatic, and the singer proposed, she said yes.
But things quickly changed after Tyler's parents showed their disapproval of the relationship because Julia was too young.
A house fire that almost killed her, and their constant drug use, pushed Tyler to ask Julia for an abortion, and although she said not at first, she succumbed to the pressure in the end.
"I wish I could go back and be given that chance again, to say no to the abortion one last time," Julia said. "I wish with all my heart I could have watched that baby live his life and grow to be a man."
She left Steven in February 1977.
BEBE BUELL
Steven had a brief but passionate relationship with model Bebe Buell in the late '70s.
Buell dated high-profile musicians like Mick Jagger, Iggy Pop, David Bowie, Elvis Costello, Todd Rundgren, and Jimmy Page.
At the time of his fling with Tyler, she was in a relationship with Rundgren. So, when she became pregnant with Tyler's child, she told Rundgren he was the father.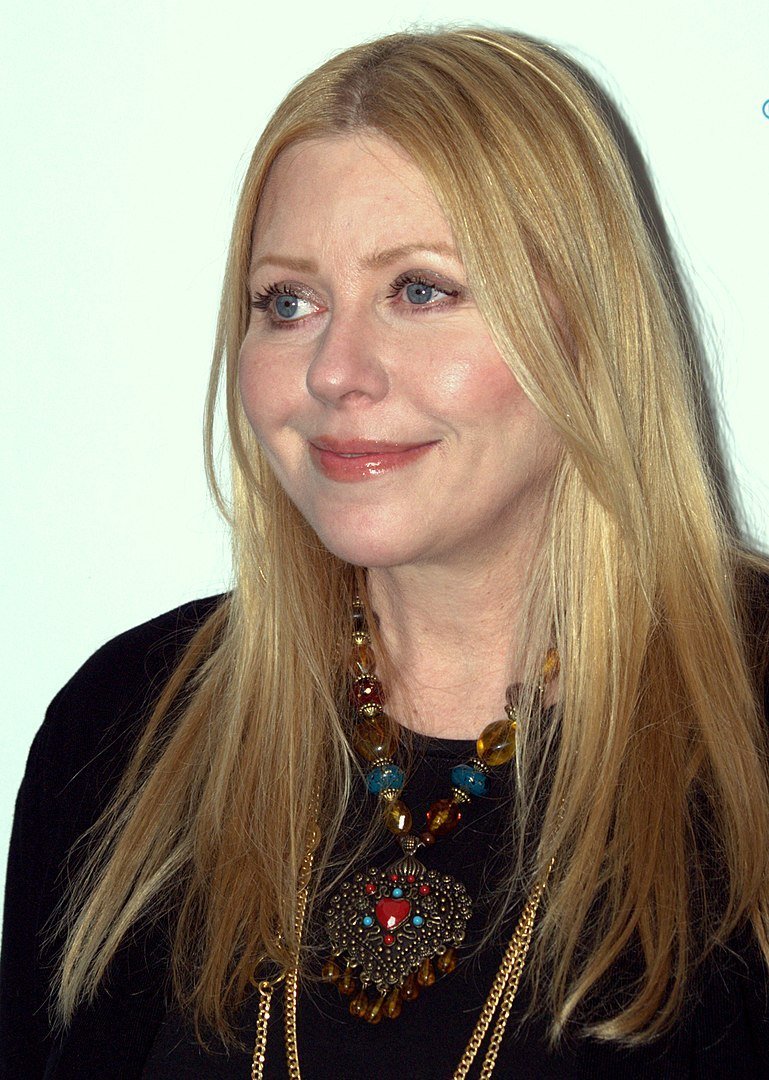 Bebe Buell at the 2009 Tribeca Film Festival | Photo: Wikimedia Commons Images
Liv is now a famous actress, model, and producer. She made Steven and Bebe grandparents of three kids, two boys, and a girl.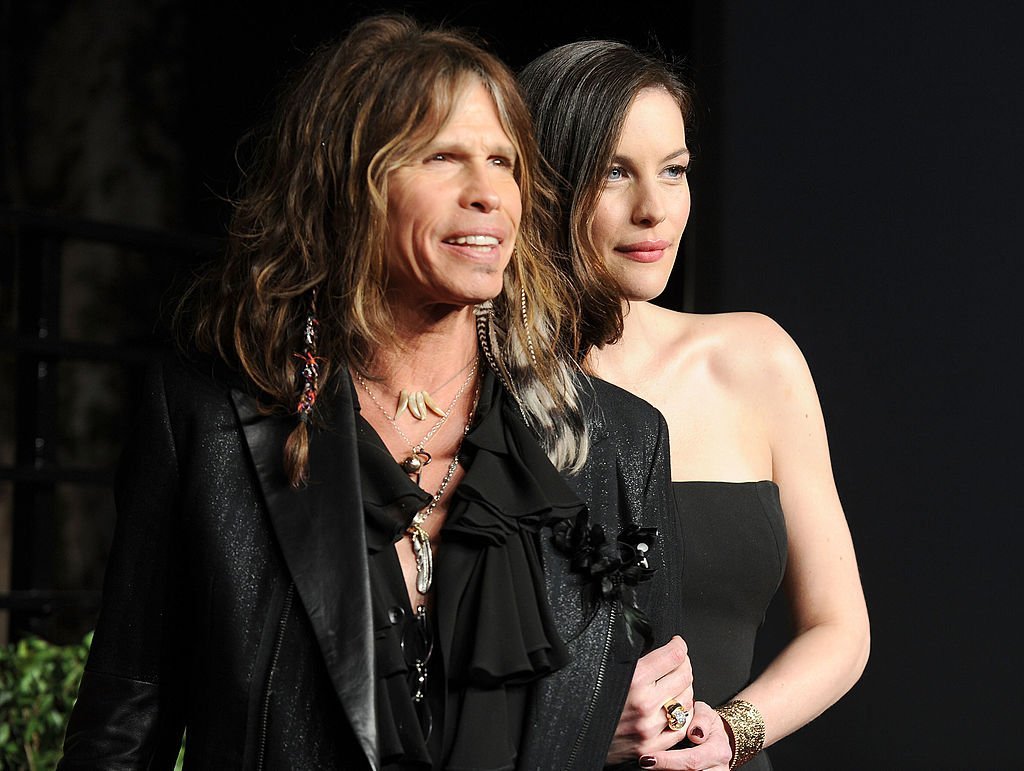 Steven Tyler and actress Liv Tyler at the Vanity Fair Oscar party on February 27, 2011. | Photo: GettyImages
CYRINDA FOXE
Foxe was an actress, model, and publicist that worked for MainMan, David Bowie's management company, in the late '70s.
Through the company, she met David Johansen, the lead singer of the New York Dolls, whom she married in 1977.
The pair dated for a year and married in 1978.
That same year they welcomed daughter Mia Tyler, who would later become a model too.
Foxe and Tyler's relationship was plagued by drug addiction, cheating, and physical and emotional abuse. They divorced in 1987.
In 1997, Foxe published "Dream On: Livin' on the Edge With Steven Tyler and Aerosmith," a memoir book of her time with the singer.
She died from a brain tumor in 2002 at age 50.
TERESA BARRICK
The same year of his divorce from Foxe, Tyler started dating clothing designer Teresa Barrick, although they had met each other years earlier.
They married the following year in Tulsa, Oklahoma, and welcomed daughter Chelsea Anna in 1989 and son Taj Monroe in 1991.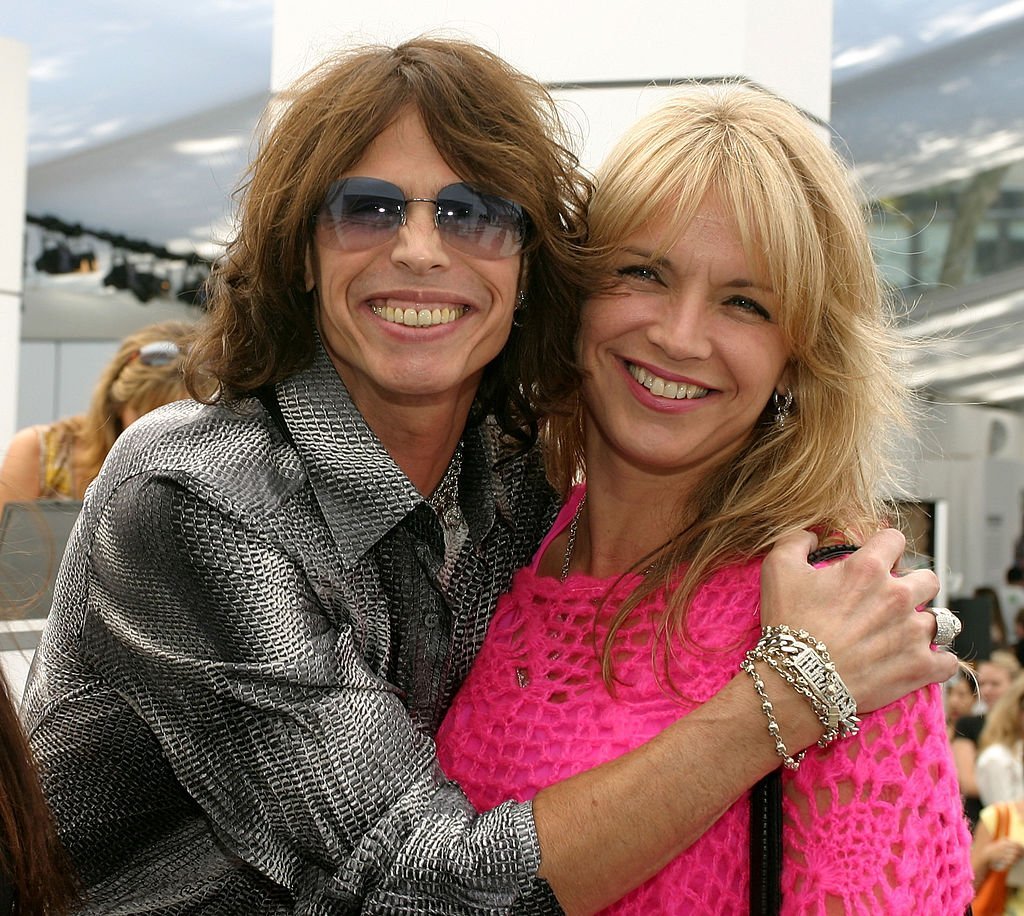 Steven Tyler and Teresa Barrick at the Olympus Fashion Week Spring 2005 | Photo: GettyImages
Steven announced his separation from Teresa in 2005, stating: "We're just a family trying to work through a difficult time. A little privacy and sensitivity – for Teresa, my children, and myself – would be nice."
Their divorce was finalized in 2006.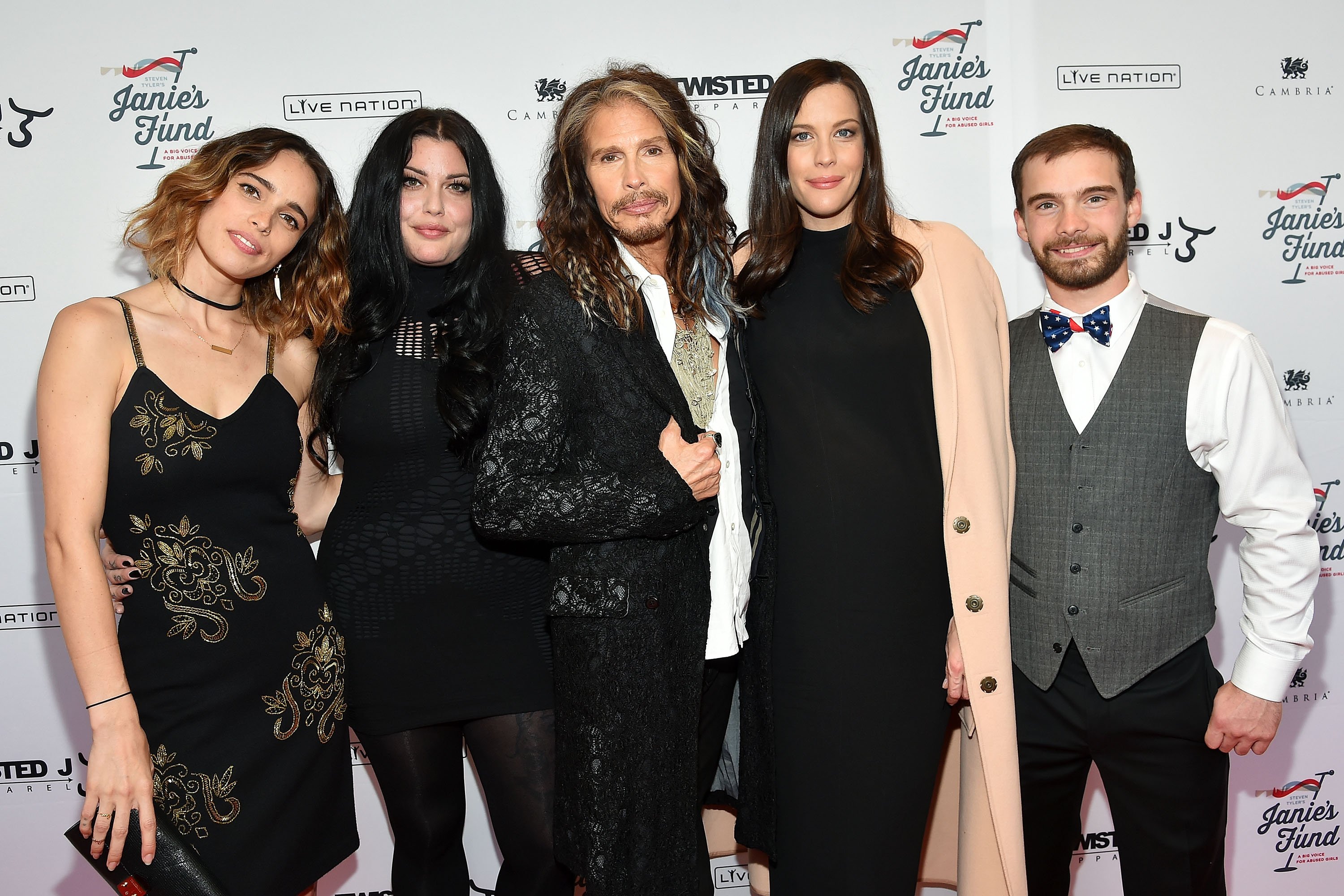 Chelsea Tyler, Mia Tyler, Steven Tyler, Liv Tyler and Taj Tallarico attend the Steven Tyler...Out On A Limb Benefit Concert on May 02, 2016 | Photo: GettyImages
ERIN BRADY
Steven and Erin started dating in late 2006.
On a visit to "The Ellen DeGeneres Show," Tyler described how they first met saying:
"The first time I saw her, she worked for Clear Channel, so she was paying the band. One night she had this hairband on around her head. She looked really old-fashioned. So, I took her back in the room, and she tied me up with it, and I thought, 'I'm marrying this girl.'"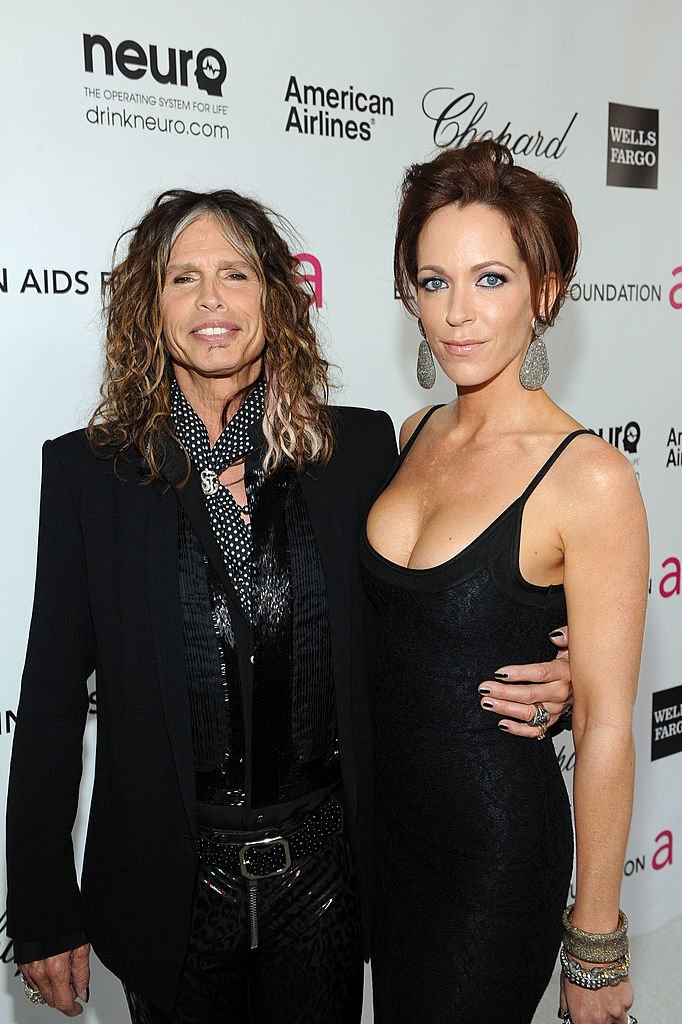 Steven Tyler and Erin Brady at the 20th Annual Elton John AIDS Foundation Academy Awards Viewing Party on February 26, 2012 | Photo: GettyImages
AIMEE PRESTON
Aimee is Tyler's current girlfriend and personal assistant. She's 40 years younger than him.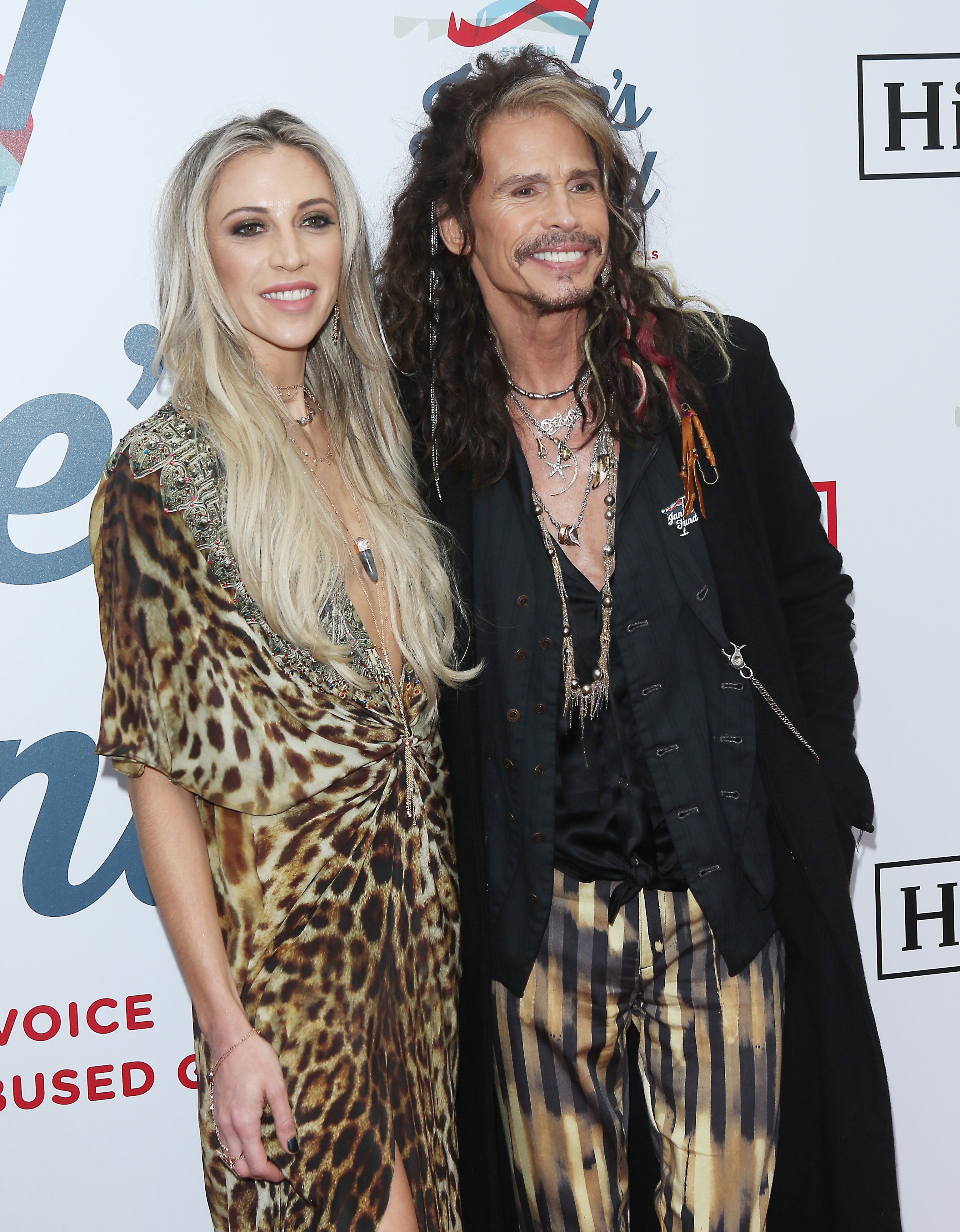 Steven Tyler and Aimee Preston at Steven Tyler's GRAMMY Awards viewing party on February 10, 2019 | Photo: GettyImages
Before meeting the singer, Preston had worked as a personal assistant for the likes of Victoria Beckham and Marla Maples. Then, she started working with XIX Entertainment, a company that lists Steven as one of its clients.
They met in 2012 and rumors about their relationship being more than profession started swirling around in 2014.
Steven and Aimee made their first public appearance as a couple at Elton John's annual Oscar Viewing Party in February 2016.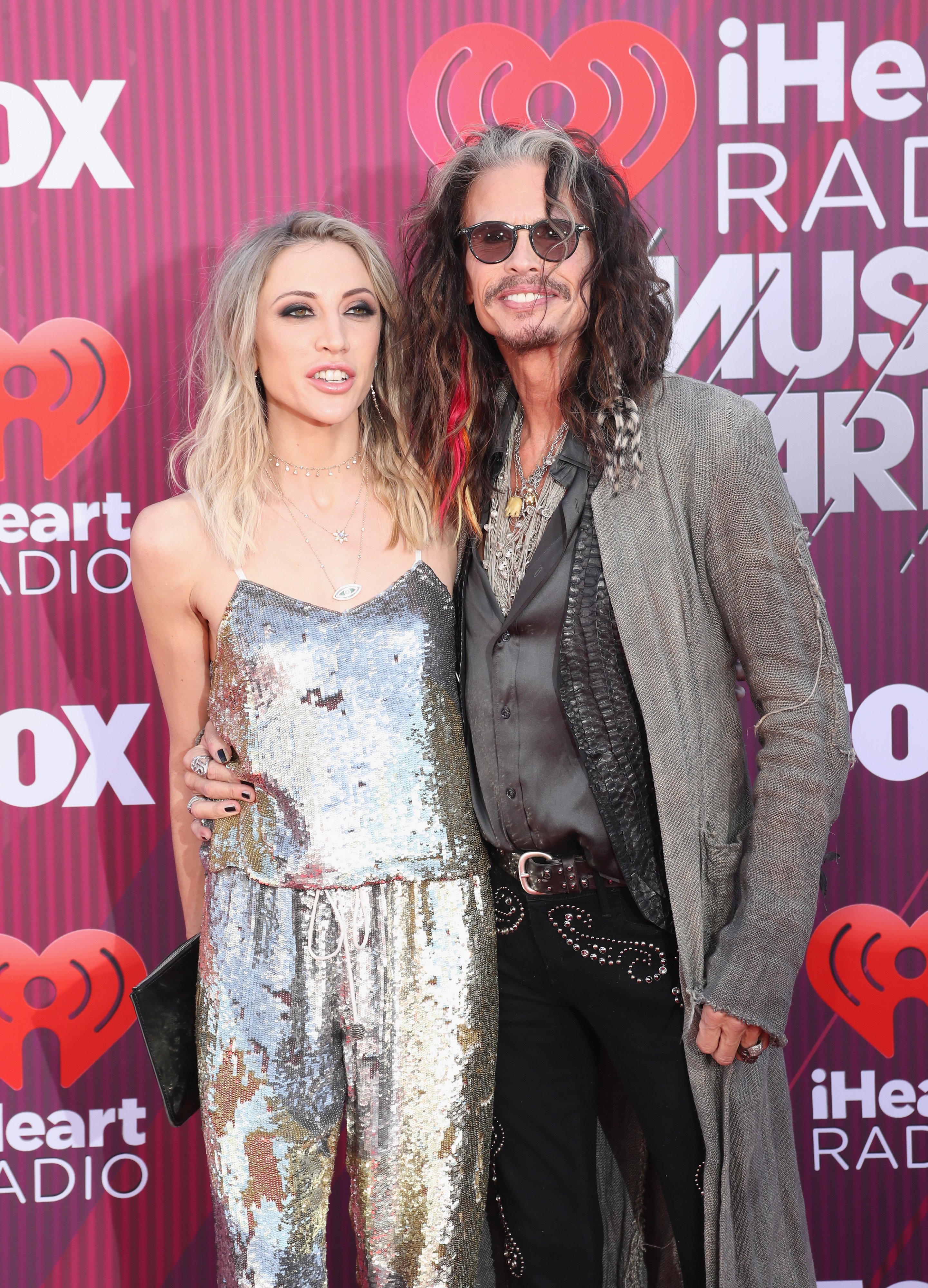 Aimee Preston and Steven Tyler at the 2019 iHeartRadio Music Awards on March 14, 2019 | Photo: GettyImages
There have been rumors about the pair being engaged, but Tyler hasn't addressed them at the moment.
Please fill in your e-mail so we can share with you our top stories!