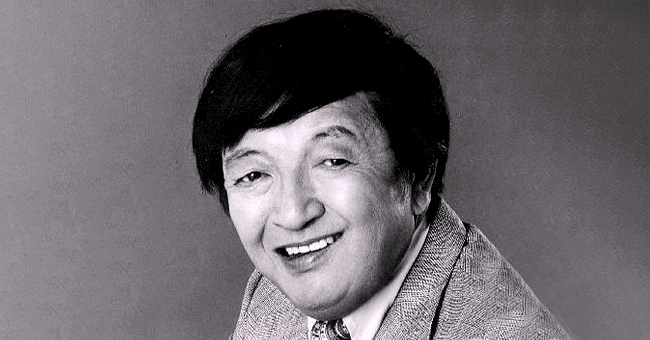 wikipedia
Details behind Untimely Death of 'Barney Miller's Jack Soo
Here is how the renowned Hollywood star, Jack Soo also known as Sergeant Yemana in "Barney Miller" kicked the bucket.
Jack may be dead, but his legacy lives on, and that's why decades after his untimely death, the details of his life and death are still relevant. The American-Japanese native was born on a ship to Japan, on October 28, 1917.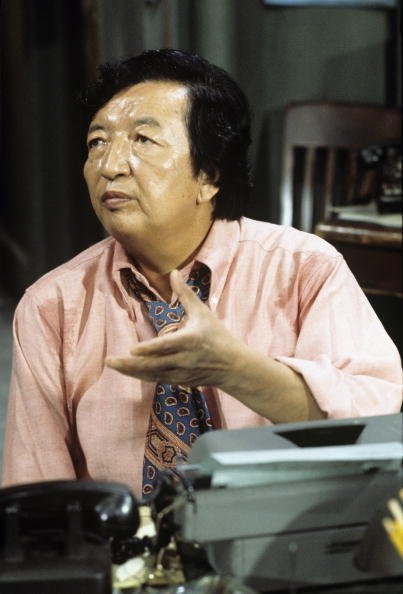 Jack Soo on set of "Barney Miller". | Photo: Getty Images.
His father, George Suzuki, was a skilled tailor, and Haruko Shiozawa, his mother, sewed dresses. The pair were residents of Oakland, but when Haruko was set to deliver, they decided to embark on the journey back to their home country. The parents decided to train their son on the North American plains.
The actor was a student at the Oakland Technical Highschool. Apart from his studentship, he doubled as a farmworker and eventually established himself as a contractor, trading fruits such as watermelon in Turlock.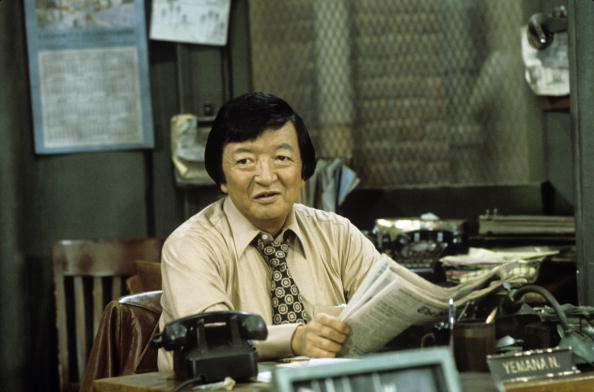 Jack Soo on set of "Barney Miller". | Photo: Getty Images.
His keenness for entertainment was unique for a young man with such a nationality although he changed his name to Jack Soo after WWII. The American-Japanese began his craft in San Franciscan night clubs while he enrolled as an English student at UC Berkeley. He concerned himself with telling jokes on stage and introducing other comedy acts.
The comedian grabbed every opportunity he came by. In 1941, he earned popularity in Utah's Topaz Relocation Center, and San Francisco's Tanforan Assembly Center, where he was placed for a while with his family after WWII.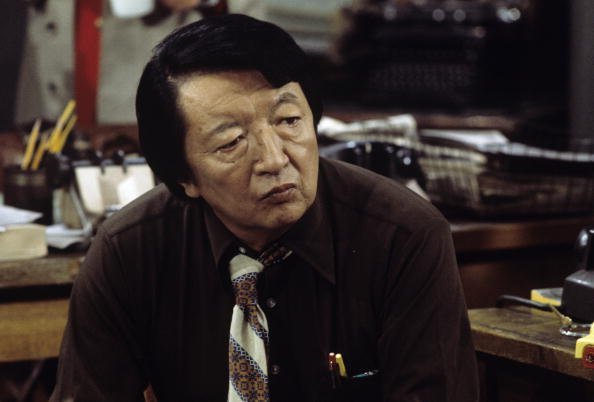 Jack Soo on set of "Barney Miller". | Photo: Getty Images.
His fellow interns recognized his talent in no time, and he became known as the camp entertainer. Jack continued to thread on his chosen path, and even while he worked as a butcher in Ohio, he doubled as an announcer, and performer in various venues.
Working in China Doll, Vine Gardens in Chicago, Heidelberg Roof, Andy Woke's Sky Rooms and Charlies Low Forbidden City, mustered his impetus.
The entertainer also played Chez Paris alongside Joey Bishop in 1949, by 1958, he featured as Frank Wing in the "Flower Drum Song," a production of Rodgers and Hammerstein.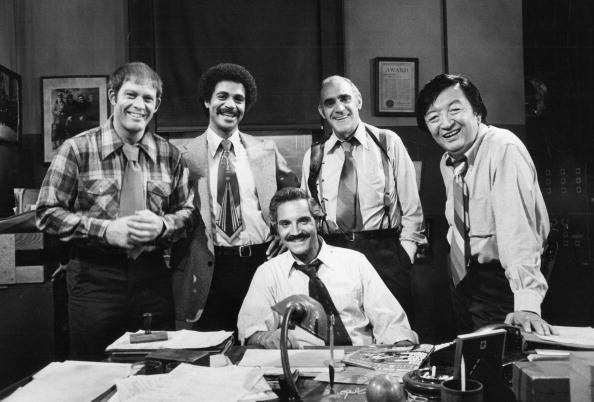 Max Gail, Ron Glass, Hal Linden, Abe Vigoda and Jack Soo on set of Barney Miller.| Photo: Getty Images.
His credibility as Frank Wing secured him a lead role as Sammy Fong, in the remake in 1961. Later on, he sang songs for the "Flower Drum Song," and joined the "Motown Records," in 1965.
Sergeant Yemana advanced his cause as an actor and continued to carve a niche for himself. The comedian/actor starred in various productions such as "John Wayne," "The Oscar," "The Green Beret," and "Who's Been Sleeping in my Bed."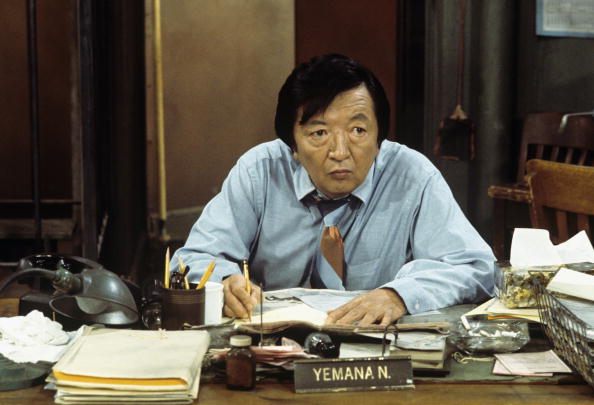 Jack Soo on set of "Barney Miller". | Photo: Getty Images.
Recognizable television dramas which include "Hawaii Five-O," "Ironside," "Mash," "Barney Miller" and "Police Woman," featured the American-Japanese.
His tragic end came in 1979 after his oesophagal cancer diagnosis, at the peak of his career. The "Barney Miller" cast dedicated an episode in honour of his death. The whole crew loved him, and his coffee mug was donated to Smithsonian institution.
Jack left behind his wife, Jan Zdelar, who happens to be a former model. The pair got married in 1945 and had three children together. It's been four decades since his passing, but just like his family, the world of entertainment still holds the memories of Jack Soo dear at heart.
Please fill in your e-mail so we can share with you our top stories!