Inside 'The Talk' Co-Host Sharon Osbourne's Difficult Relationship with Late Manager Dad Don Arden
Sharon Osbourne has always been open about her difficult relationship with her music mogul dad, Don Arden. The duo did not get along well, with Osbourne cutting him off from her life for over a decade.
Perhaps one of the most infamous names in the history of rock music, Don Arden was also known as "Mr. Big" and ''The English Godfather."
Arden was the man behind the successful careers of performers including Black Sabbath, Gene Vincent, the Small Faces, and Electric Light Orchestra. 
According to the Telegraph, Arden once barged into his rival manager Robert Stigwood's office, lifted him from his chair, dragged him to the balcony and threatened his life by telling him that he would throw him into the streets below if he tried to lure away his groups again.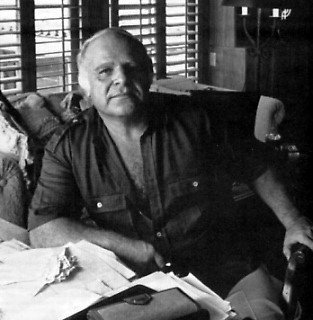 His only daughter, Sharon Osbourne, is married to Black Sabbath singer Ozzy Osbourne for over three decades now. Ozzy cut his wife out of her life for over 15 years because the pair had a tumultuous relationship with him. 
 A TUMULTUOUS RELATIONSHIP
A foul-mouthed manager, Arden could easily strike fear in others with his toughness. In her autobiography "Sharon Osbourne Extreme: My Autobiography," Sharon mentioned that her father always threatened to kill her as he did to others. 
In a more extreme turn of events, Arden even tried to rob her blind and tried to turn her husband against her with some disgusting false remarks about her. 
ARDEN THREATENED SHARON'S MARRIAGE
Arden was surely crude, but no one in their right might treats their own children like he treated his daughter. 
One day, he took Ozzy to a pub and tried to turn him against her by saying that his wife Sharon was "sexually deviant" and that she tried to seduce him. 
As if things could not get any worse, Arden tricked her into signing a tax bill. In 2003, the bill resulted in an invoice for a whopping $2.5 million dollars. 
SHARON FEELS GUILTY ABOUT HER FATHER DESPITE EVERYTHING
No kids would like to have a father like Arden, but Sharon found it in herself to forgive him. Although he wronged her in unimaginable ways, she said that she feels guilty about him.
I feel guilty because I'm a survivor and I've had a lot of luck and a lot of love in my life. And my father had an extreme amount of luck and not a lot of love," she told the Guardian.
Of course, it was his own fault that people did not get close to him. He was like a cactus, pricking every soul that tried to get close. 
According to Sharon, she feels guilty about her father because he hadn't been as lucky as her.
"But he ended up with nothing. I feel guilty that he hasn't been as lucky as me," she said.
SHARON IS A SURVIVOR
Arden wasn't the only one who caused Sharon immense pain with his actions,--her husband Ozzy was an alcoholic who would often get physically violent while drunk.
In 1989, he went behind the bars after attempting to choke Sharon to death. 
We're very sorry but you're going to have to die. There's no other option,'" he said at the time before strangling her. According to Ozzy, he did not remember any of the incident after he woke up in a jail cell the following day.  
Despite everything, the couple's marriage endured the test of time and they have been married for over 35 years now.