Watch: 2-Year-Old 'Besties' Running Towards Each Other to Hug Melt Hearts All over the Internet
Everyone knows how great it feels when you finally get to see your best friend after spending some time apart. The feeling just got better after a heartwarming video showing two kids' reaction after seeing each other went viral on the internet. 
Two toddlers have since won the internet over thanks to a video posted by one of their dads. In the short clip, the two year olds are seen racing down the street before giving themselves the biggest hug.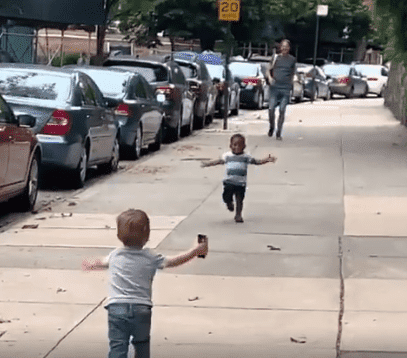 They both laughed and screamed happily as they threw their arms around each other. A voice can be heard in the video saying, 
"My friend you are just adorable."
Maxwell's dad, Michael Cisneros, shared the adorable experience that occurred between the two-year-olds near their homes in New York City.
"It's Thursday. These two haven't seen each other since Tuesday. This is just so beautiful. So thankful. Finnegan + Maxwell= besties!!! 'If we could all be like this."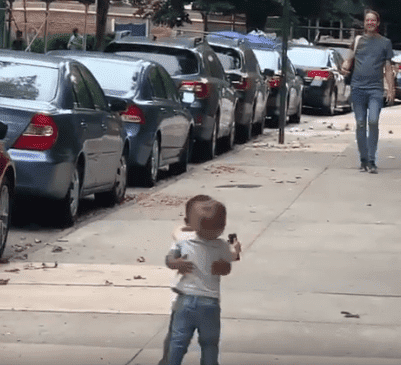 The video has been reposted by lots of people and has gone viral in various countries. Lots of warm comments met the heartwarming video.  A person wrote,
"Simply adorable!!  If everyone would take this attitude about each other, what a wonderful world this would be.  ???."
Another person wrote, 
"Thank you for sharing this made my day and many others!!They're adorable toddlers."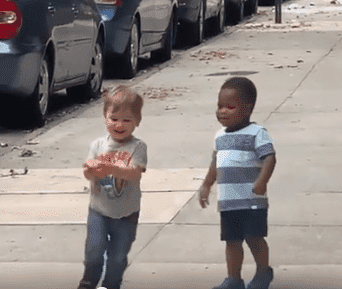 "Our innocence is so precious. Why we lose it is beyond me. To become an adult? The World would be such a beautiful place if we could remain in… this precious state. Michael D Cisneros your heart shines through this child." wrote a third person.
The boys, Maxwell and Finnegan are said to be "inseparable" and "partners in crime." According to what the proud dad, Michael told ABC News, the two-year-olds have only known themselves for about a year.
"When they are away from each other, they are always asking about one another," he said to the news agency. "They go to music class together, Dana Banana (a weekly music event) and they love to dance, both are excellent dancers."
From merely watching the adorable clip, it is obvious that these innocent kids have a lot to teach many grown folks about love.