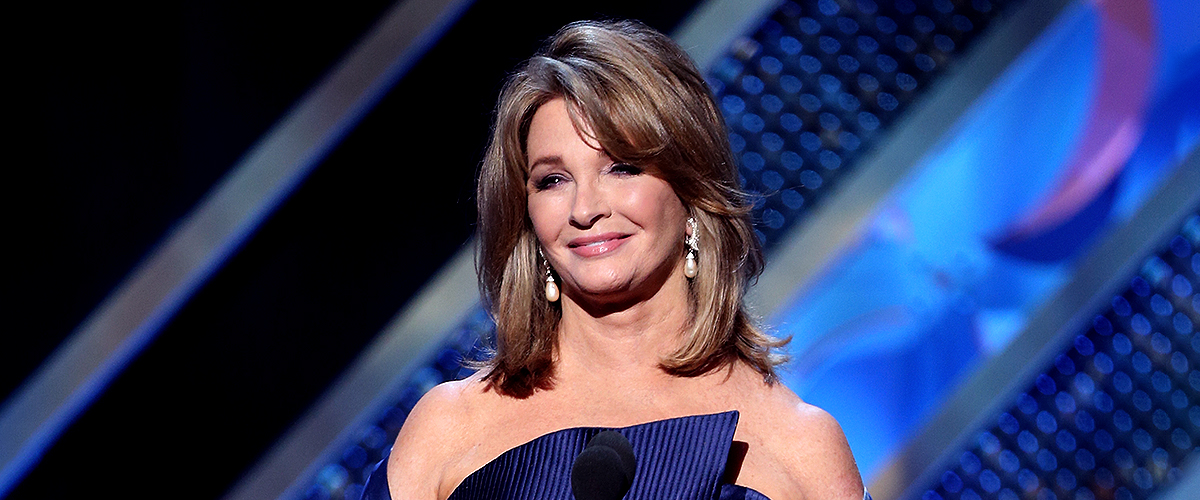 Getty Images
'Days of Our Lives' Deidra Hall on Getting a Surrogate Mother to Have Children

Deidre Hall, best known as Dr. Marlena Evans on "Days of Our Lives," struggled a lot to have children. Both of her sons, David and Tully, were born through surrogacy.
The actress has been married four times: William Hudson, from 1966 to 1970; Keith Barbour, from 1972 to 1977; Michael Dubelko, from 1987 to 1989; and Steve Sohmer, from 1991 to 2006.
Despite her relationships, Deidre had not had a child by 1990 even though she was over 40 years old already.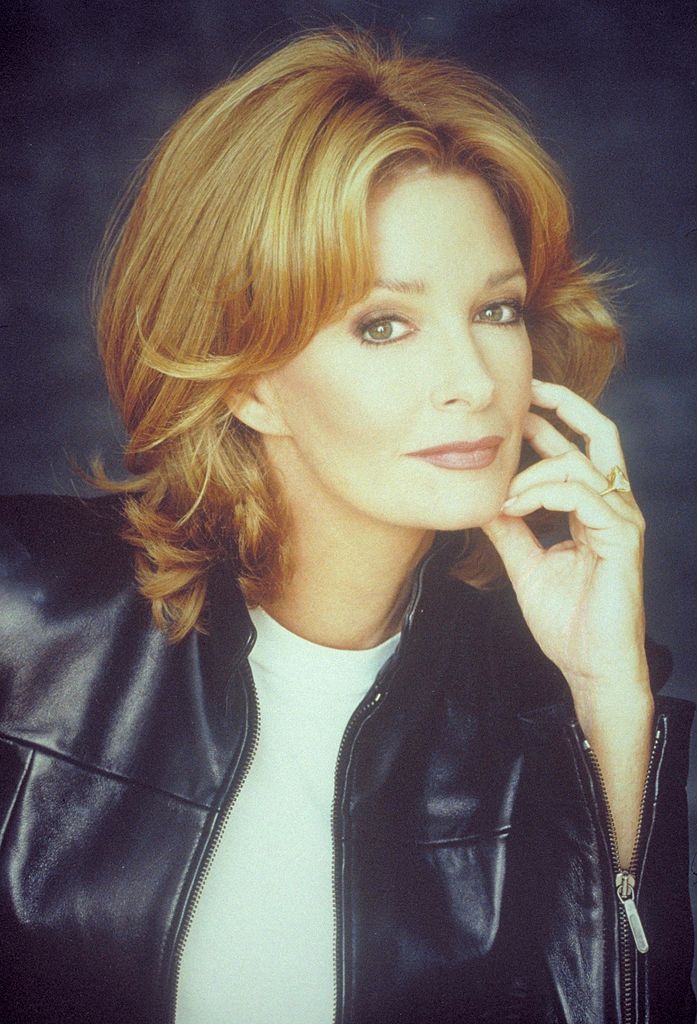 Deidre Hall's promotional photo March 26, 2001 | Source: Getty Images
Deidre Hall dealing with infertility
According to the Los Angeles Times, the actress tried "every procedure known" to humanity at that point for 20 years, including artificial insemination, In-Vitro fertilization (IVF), and surgery. Unfortunately, nothing worked.
Instead of ending up with a baby, Deidre was left with physical and emotional side-effects, common in people who don't get what they desire the most no matter how hard they try.
Opting for surrogacy
In 1991, the actress finally accepted her infertility. Even though she was 45 years old already, she still wanted to have a baby, and her then-husband Steve Sohmer wanted the same.
The couple eventually hired a surrogate named Robin. She was artificially inseminated with Steve's sperm and, on August 23, 1992, she gave birth to David Atticus, Steve and Deidre's first son.
Pleased with the whole experience, the couple hired Robin again and, on January 19, 1995, she gave birth to David's brother, Tully.
Deidre's ordeal was so impressive that ABC got her and Steve to create a film about the whole experience. Titled "Never Say Never: The Deidre Hall Story," the movie was released in 1995.
Telling her story in a film
In it, Deidre played herself while also serving as an executive producer. Steve, on the other hand, wrote the script.
Although portraying herself seemed like the obvious choice, executive producer Stan Margulies and Steve had to persuade her so that she could take on the role as she didn't want it.
"The concern I had was, 'Can I really re-create or re-enact the moments I was living?' Another actress would have been more detached, could have enacted them with more ease and less discomfort. But the difference between re-enacting and reliving was very little," she said.
Apart from that, Deidre admitted that the most frightening part of taking the role was reproducing the day when David was born.
On that day, she had mixed emotions. Not only her son was born, but her dear friend and attorney was dying in the same hospital at the same time.
Even though "Never Say Never" shows very challenging times in Deidre's life, it has several beautiful moments and a happy ending. As Steve said at the time, he wrote a "romantic comedy" instead of an infertility movie.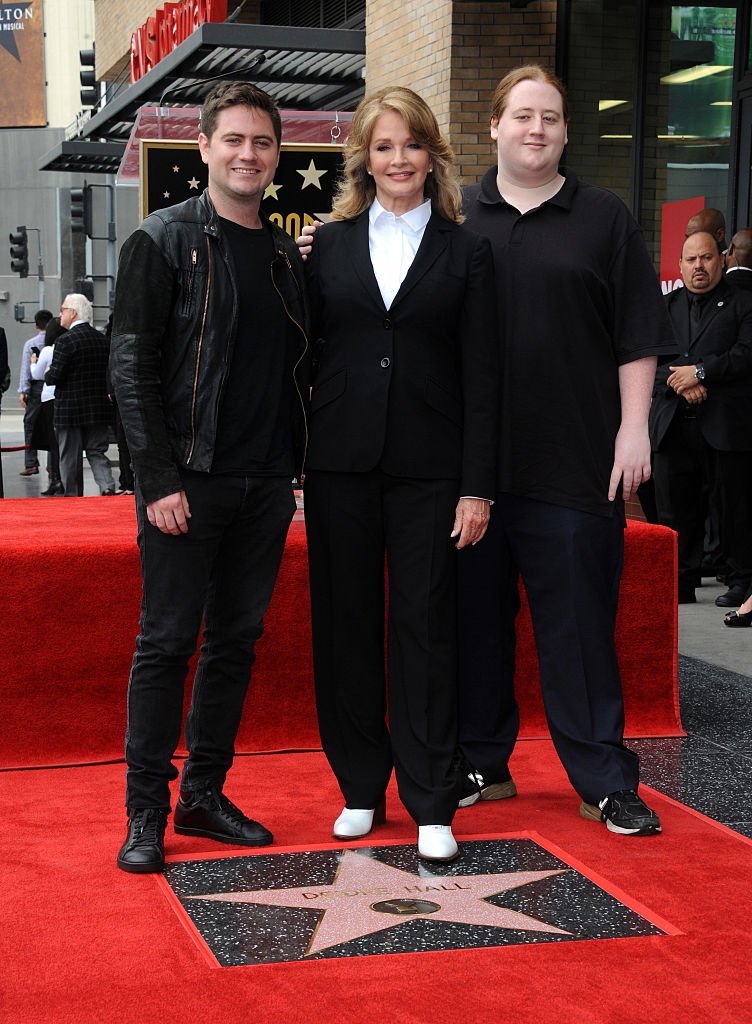 Deidre Hall and her sons, David and Tully, on May 19, 2016 in Hollywood, California | Source: Getty Images
Talking to Oprah about the experience
During a conversation that the actress had with Oprah Winfrey in 1995, she shared some details about the surrogacy process, including that finding Robin was not a quick feat as it took them about one and a half year.
"When I saw [Robin], I knew it. I knew she was my surrogate. I knew it. She is so solid and so grounded. She had concerns about the press issues. She had concerns about publicity. She is very private," the actress confessed.
At the moment, both David and Tully are handsome adults who have always known about their biological mother.
Deidre once admitted that Robin used to visit her children occasionally as she wanted them to grow up knowing that Robin would always be a part of their lives.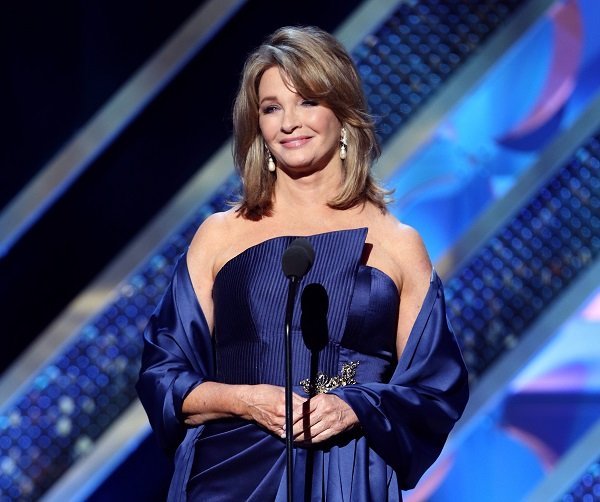 Deidre Hall on April 26, 2015 in Burbank, California | Source: Getty Images
The "Days of Our Lives" star is not the only actress who welcomed children through surrogacy, though. One of the most famous celebrities who did that recently was Kim Kardashian.
In her case, her last two children, Chicago and Psalm, were born via surrogacy after doctors advised her not to get pregnant again since it could have been dangerous.
Please fill in your e-mail so we can share with you our top stories!
The information in this article is not intended or implied to be a substitute for professional medical advice, diagnosis or treatment. All content, including text, and images contained on news.AmoMama.com, or available through news.AmoMama.com is for general information purposes only. news.AmoMama.com does not take responsibility for any action taken as a result of reading this article. Before undertaking any course of treatment please consult with your healthcare provider.