Vanessa Williams & Rick Fox's Daughter Sasha Walks Runway during Serena Williams Show at NYFW
African American onscreen diva, Vanessa Williams' daughter Sasha Gabrielle Fox looks breathtaking as she models Serena Williams' brand!
It appears the apple doesn't fall far from the tree as Sasha proves that she can make news like her delectable actress of a mother.
She recently walked the runway modeling Serena Williams' clothing line, and she looks nothing but stunning in greyish colored apparel.
The Hervey School Alum's appearance alongside other models made the 23 Grand Slam title holder feel nothing but accomplished in the course of showing her brand.
According to information spilled by the tennis star in the course of an interview, fashion is an outlet that allows her to relax from the daunting stress of her sports.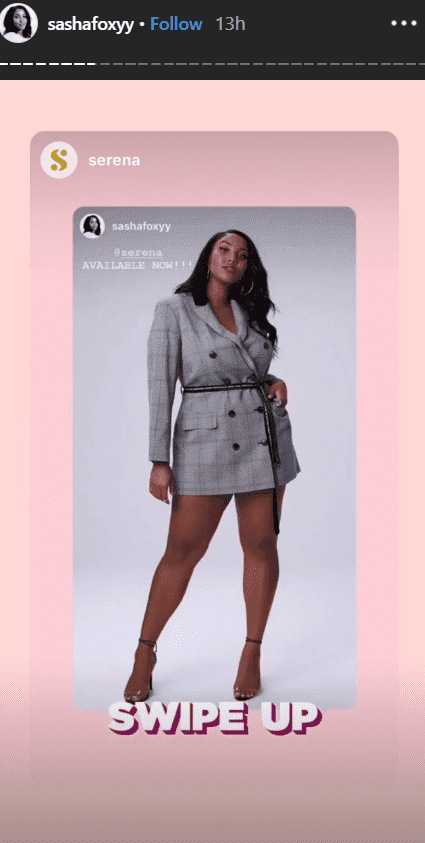 In her words:
"It's so easy actually for me to switch gears, I love being creative because it almost relaxes me. My job is a little stressful, so this is a whole different side that I enjoy."
Notable individuals like Kim Kardashian West, Meghan Markle, LA LA Anthony among others were in attendance to support the tennis star. Serena wasn't the only one who was celebrated at the event. Sasha's famous parents, Rick Fox and Vanessa Williams were present to cheer their girl.
Sasha's dad equally extended his praises to the sportswoman; he expressed his joy in watching her progress in whatever she chooses to do.
According to him:
"Seeing Serena evolve outside of what she has been great at for so many years and start to take on a leadership role in fashion."
Serena continues to demonstrate that she's a real champion. Despite her defeat to Canada's 19-year-old Bianca Andreescu, the mother of one still expelled some sense of confidence and style. 
She admitted that it took extra work trying to make the whole event flawless. But that she is "enjoying" it and is more than "ready" to show off her brand.
The olympian is not new to the game of fashion, so her attention to detail is understood. Although being a designer on brands like Nike and HSN is different because her "S" collection is an independent project.
During Sasha's High school graduation, the young adult donned an exquisite attire and looked seemingly like her award-winning mother.
Apart from possessing a charming look, the model also possesses a flair for acting. She has starred in productions like "Diva's Xmas Carol," "Justice for All with Judge Perez," and went further to direct a short film in 2013 titled "Superdate."
 Miss Fox's energy is commendable, and whether it's fashion or passion, she seems to glow and excel in what she sets her mind to do.