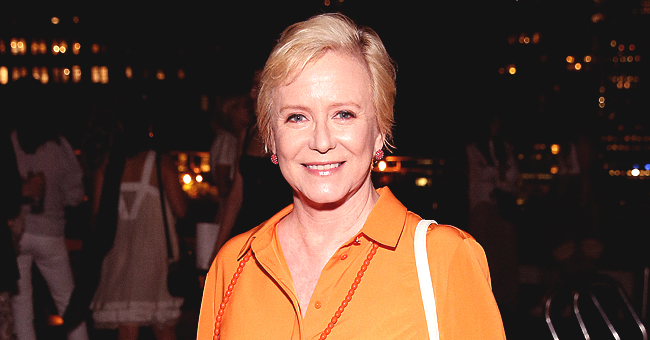 Getty Images
'The Brady Bunch's Eve Plumb's Life after the Show Ended

As a child star, Eve Plumb stole the heart of TV lovers while starring as the middle child in "The Brady Bunch." As an adult, she has managed to reinvent herself and found success in an unlikely profession.
For many child stars' from the 20th century, when their show ends, the task becomes how to reinvent themselves, and shed the skin of the role that brought them fame.
Eve Plumb of "The Brady Bunch," faced this challenge in the years after she finished playing the iconic middle child, "Jan Brady," but found a way out. In the years after the show ended, the actress reinvented herself by taking on other pursuits asides from acting and has stayed consistent ever since.
Plumb once explained in an interview that the key to her consistency in the entertainment world is "Reinvention." She said:
"I stopped being scared… and decides to take on chances."
The desire to be more and do more led the "Crashing" star delving into painting. Explaining it to HGTV, the actress said:
"I started painting because I needed something to do in between jobs, and I just kept at it, and [asked] other artists, until I was confident enough to put [myself] out there. "
Plumb is a successful painter who has sold her work in galleries in Cake Cod, Tennessee, Connecticut, and Arizona. The "Little Children" actress has equally dabbled into real estate with her husband of 24 years, Ken Pace.
Since the couple left to New York in 2010, they have bought and sold penthouses in Manhattan and Upper East Side. The TV star has equally invested in real estate in the California area as far back as '69.
At that time, she bought a beachfront property in Malibu's Escondido Beach for $55,300 and sold it later for $3.9 million. Despite Plumb's art career, and penchant for investing in real estate, she has stayed true to her first love, acting, and takes on roles whenever they come her away.
In 2015, she once again reinvented herself as a Broadway star, taking on the lead role of "Miss Abigail," in the production of "Miss Abigail's Guide to Dating, Mating, and Marriage."
The actress whose career began with TV commercials in '66 has successfully shed her "Jan Brady" skin, although she once said:
"It's been with me my whole life. I've always been used to it."
Staying true to those words, Plumb signed on for the HGTV 2019 series "A Very Brady Renovation," and in the past, she has appeared in reboots and reunions like "The Brady Girls Get Married," and "The Bradys."
At 61, Plumb has successfully maintained her relevance and managed her career, but despite her reinventions, she'll always be "Jan Brady" to many, and that's one thing that'll never go away.
Please fill in your e-mail so we can share with you our top stories!