College Scandal: Felicity Huffman's Proposed Sentence Sparks Outrage after Black Mom Got 5 Years
Twitter users are outraged after prosecutors proposed a one-month jail term for Felicity Huffman's involvement in the college admissions scandal while a black mom spent five years in jail.
Last week, prosecutors recommended a one-month prison sentence as part of the punishment for Huffman's crime of bribing her daughter's way into a top-tier college.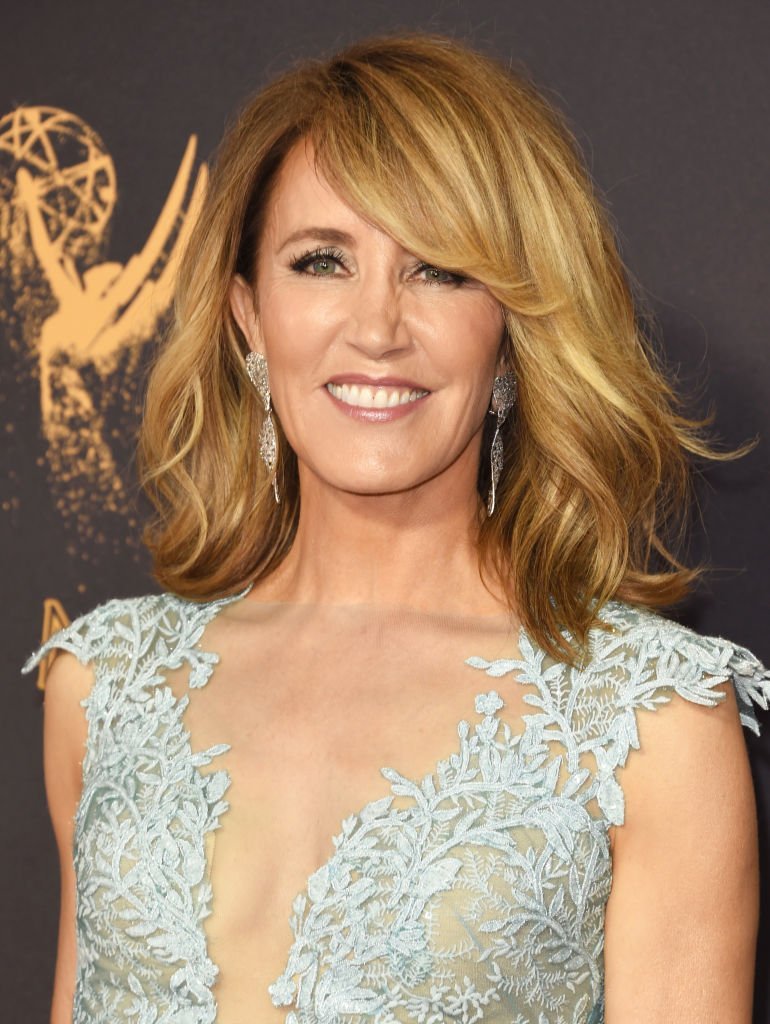 COLLEGE ADMISSIONS SCANDAL
The disgraced "Desperate Housewives" alum and fellow actress Lori Loughlin are among 49 people that were busted earlier this year for being involved in the largest college admissions scandal in history.
According to MadameNoire, Huffman, who pleaded guilty on May 13, paid $15,000 to have a proctor change the answers on her daughter Sophia's SAT exam and disguised the bribe as a charity donation.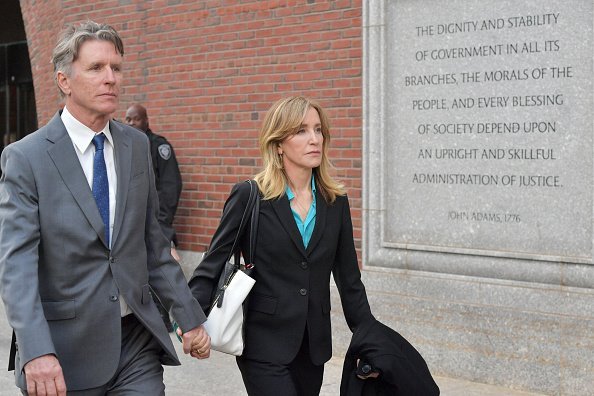 SPOTLIGHT ON JUSTICE
Following news that Huffman may be spending one month in prison for her actions, Twitter users are highlighting the blatant prejudice of the justice system with the case of Tanya McDowell, a black woman who spent five years in jail for sending her young son to school.
Kelley Williams-Bolar & Tanya McDowell enrolled their children into Public School Districts in which they did not reside. They were both jailed for these crimes. Should Felicity Huffman & Lori Loughlin be held to that same standard? #CollegeAdmissionsScandal 👩🏾‍🎓 pic.twitter.com/fUl7WT2oaN

— Cleverly Loquacious (@dlnodots) March 13, 2019
WHAT THE BLACK MOTHER DID
McDowell was homeless and living in her van in Bridgeport, Connecticut, explained legal expert and "The View" co-host Sunny Hostin. So her five-year-old son could attend kindergarten, McDowell reportedly put down an address in Norwalk. She was subsequently accused of "stealing an education" and convicted of larceny.
Remember Tanya McDowell?

She got 12 yrs for sending her son to school in Norwalk CT while she 'lived' in Bridgeport. She was homeless.

She was convicted of "stealing" an education.

Felicity Huffman gets 30 days for bribing her daughter into college.#CollegeCheatingScandal pic.twitter.com/Sr40Oxh40R

— Bishop Talbert Swan (@TalbertSwan) September 9, 2019
ANOTHER BLACK MOM WHO WENT TO JAIL
Sadly, McDowell is not the only black woman that has been unfairly treated in light of Huffman's proposed sentence.
Another mom, Kelley Williams-Bolar, served nine days in jail in 2011 for using her father's address so her kids could enroll in a better school district than the one in their Akron, Ohio neighborhood.
Remember Kelley Williams-Bolar?

She was was convicted of using the wrong residence to get her daughters into a better school district.

She got 3 yrs & was ordered to pay $30,000.

But, Felicity Huffman gets 30 days for bribing her daughter into college.#CollegeCheatingScandal pic.twitter.com/S6s54mN8vX

— Bishop Talbert Swan (@TalbertSwan) September 9, 2019
SOCIAL MEDIA REACTIONS
The heartbreaking disparity in the dispensation of justice for these cases is making people question the system.
"White privilege at work," an outraged Twitter user wrote. "Felicity Huffman gets only a month in jail. Black mothers wanting better for their children get a decade."
I 💙her acting, but let's keep it 100! 1 mos? Black women faced YEARS in jail cuz they faked an address so they can be a "good mother" & give their kids good school. Felicity Huffman 'Wants to Do Everything She Can to Heal Her Family' After College Scandal https://t.co/9GNf0JtmnR

— Creative Rock Star (@CuriousShaniqua) September 11, 2019
Another tweeted:
"This lady is crying about a month sentence when Tanya McDowell a black homeless mother lied about her address so her son could attend a better school. She got sentenced to 5 years!"
White privilege at work. Felicity Huffman gets only a month in jail. Black mothers wanting better for their children get a decade ummm

— Maz to the Max (@MaztotheMax) September 10, 2019
REACTIONS FROM TV
The ladies of "The View" also weighed in on the topic during a recent episode and called for the presiding judge in Huffman's case to "send a message to the community that" her actions are "not right."
Is it that Felicity Huffman should get jail time or is it that those black women shouldn't get jail time? We should be fighting to free those black mothers and make sure no mother ever goes to jail for changing their address to get their kid a better education.

— ProgressiveAmerican (@vcvenus) September 12, 2019
Co-host Meghan McCain added:
"They're the poster children for what everyone hates about white privilege and she [Huffman] deserves to go to jail for a long period of time; for over a month."
HUFFMAN DOESN'T WANT JAIL AT ALL
Meanwhile, Huffman, through her attorneys, asked the judge to give her one year of probation and community service instead of the one-month jail sentence.
Besides getting 27 people, including her husband Williams H. Macy, to write letters of support to the judge on her behalf, Huffman penned a lengthy piece, claiming it was her "desperation to be a good mother" that led her to pay a bribe.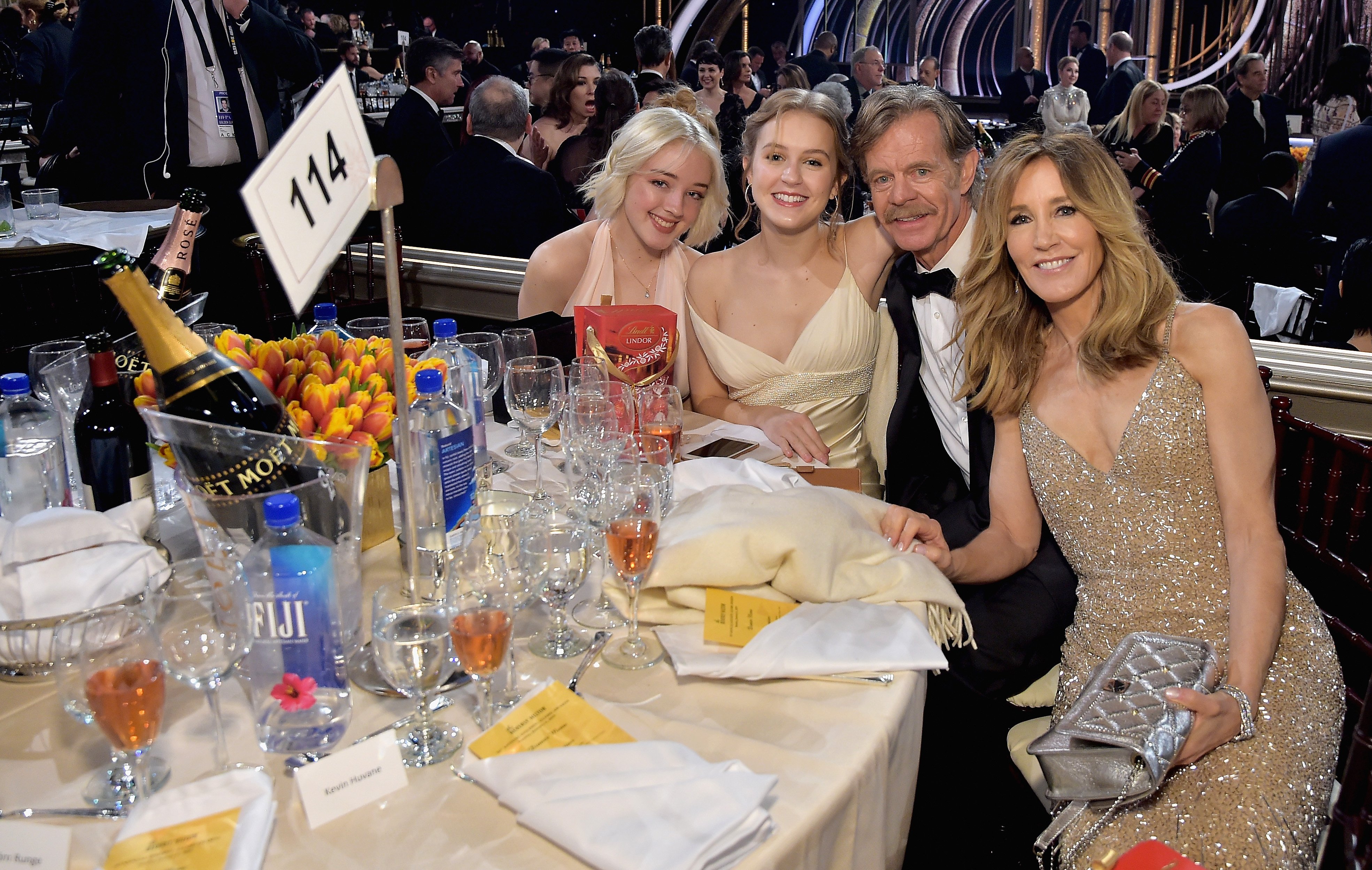 LETTER TO THE JUDGE
"In my desperation to be a good mother, I talked myself into believing that all I was doing was giving my daughter a fair shot," she wrote to the judge, adding:
"I see the irony in that statement now because what I have done is the opposite of fair. I have broken the law, deceived the educational community, betrayed my daughter, and failed my family."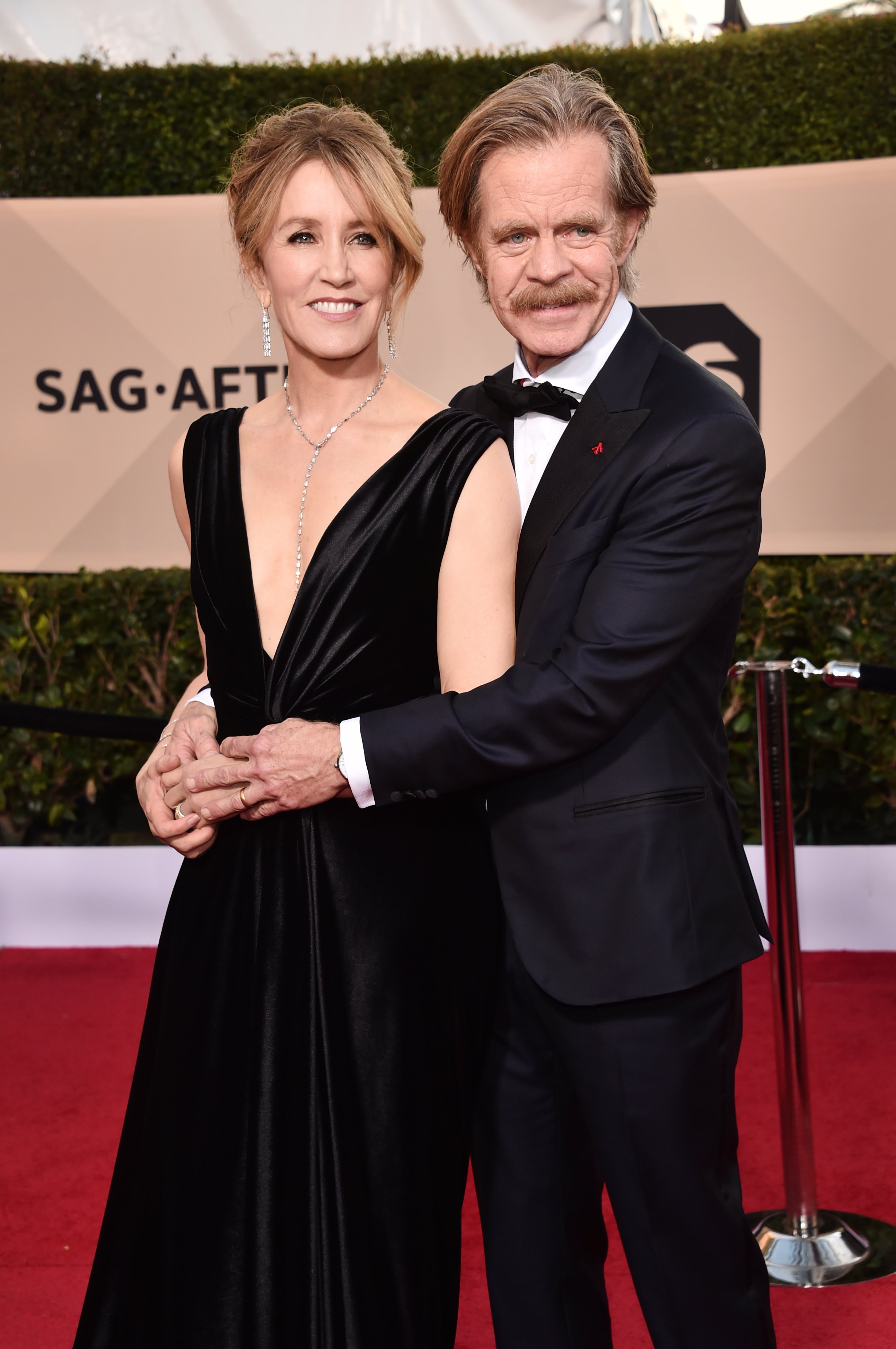 Huffman's sentencing has been set for Friday, September 13.