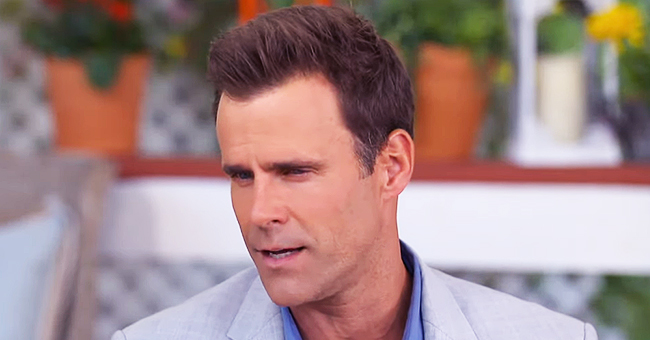 youtube.com/Good Morning America
'All My Children' Star and 'Home & Family' Host Cameron Mathison Reveals He Has Kidney Cancer
Cameron Mathison, the former "All my children" star took to Instagram to share a severe issue. Mathison revealed that he has Kidney cancer.
Mathison, the "Home and Family" host, opened up about his medical condition in a detailed Instagram post on September 10.
The star went on to explained how he found out about the issue and how he is battling with cancer and keeping his life in track with his healthy living and eating schedule.
MATHISON GETS DIAGNOSED WITH KIDNEY CANCER
Mathison revealed that he had a terrible disease creep upon him. There was a mass growing on his kidney.
In his post, he talked about how he got an MRI in his abdominal area for some issues. He revealed that the doctors found a mass on his right kidney. "The mass is consistent with Renal Cell Carcinoma ... or kidney cancer," he wrote in his post.
"I am extremely lucky that we found it early," he said. "Thank you to my longtime friend and urologist @jon_giddens who has helped me tremendously through this process. Vanessa, Lucas and Leila have been absolutely amazing with their love and support... as have my mom, dad, brother, and everyone at Home and Family, Hallmark, and ET."
Luckily, the disease hasn't spread to any other organs. The star mentioned that his healthy diet and lifestyle had kept him healthy. Apparently, the cancer was growing inside him for at least ten years.
MATHISON SCHEDULED FOR SURGERY
After Mathison came face-to-face with the news, he opened up about it on his show, "Home and Family." It was only later that he posted about it on Instagram.
He was scheduled for surgery on September 12 and asked for all his friends, family, and fans to remain as positive about the situation as possible.
Though a piece of news like this one is enough to devastate a family, the Mathison family is going strong.
Previously, two sisters donated their kidneys to strangers in honor of their father. Individuals like these can help keep hope alive for many cancer victims.
Please fill in your e-mail so we can share with you our top stories!