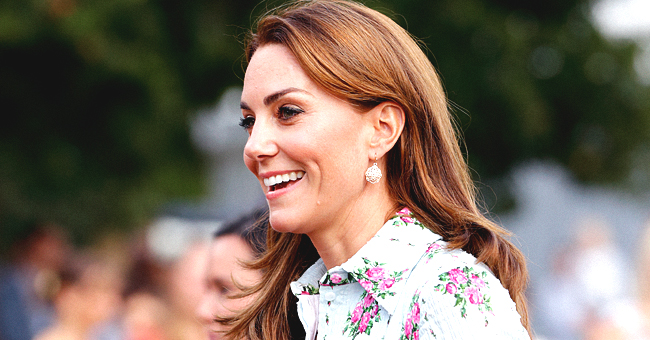 Getty Images
People: Kate Middleton 'Desperately' Wants Normality for Princes George, Louis & Princess Charlotte

A close associate of Kate Middleton has shared intimate details about Middleton's method of parenting. The Duchess is reportedly trying the hardest to give her kids a "normal" life.
Everyone is interested in the personal life of the British royal family. That is why the news of Kate Middleton's methods of parenting is an excellent subject of discussion for the media.
The newest reports share that the Duchess of Cambridge plans to give her kids an upbringing much like her own despite their status in the society.
Close pals of Middleton have revealed that she is "so hands-on and involved with everything" when it comes to her three children: Prince George, Princess Charlotte, and Prince Louis. They are indeed heirs to the throne, but before that, Middleton wants them to enjoy their childhood in every little way possible.
While speaking to People, a friend of the Duchess said:
"She wants to emulate her upbringing, living in the countryside with a close-knit family. She desperately wants that normality for her own kids."
So far, Middleton's three children, aged six, four and one respectively have been enjoying these. Just earlier this summer, Kate and her kids had fun experiencing the "Back to Nature" garden she helped design for the famous Chelsea Flower Show in London.
Little George and his adorable little sister, Charlotte had a blast dipping their feet in a stream and exploring a tree house. Louis, on the other hand, tried out the rope swing (with some help from Dad!) .
Beautifully outfitted in an Emilia Wickstead floral dress, Middleton fondly shared that Prince Louis, the youngest of her offsprings, enjoys being outdoors. The Duchess took pride in this as she is revealed to be a lover of the outdoors.
That undying love for nature is what made Middleton's project a successful one. According to reports, the 37-year-old had spent a significant part of her childhood outdoors and is especially delighted that her kids seem to have inherited that.
Considering the great success of Middleton and her husband, Prince William's family, their parenting methods seems to be an efficient one. An anonymous person who once witnessed the family enjoying a date outdoors shared that they showed "real life."
Another one of Middleton's friends said to "People":
"It's the perfect little family unit, and she's an amazing mum, so hands-on and involved with everything."
Despite her laudable efforts to make her family the traditional one, Middleton has managed to remain grounded. Sources disclose that the children have become an integral part of Middleton, and she always remains aware of her responsibilities as the future queen.
Please fill in your e-mail so we can share with you our top stories!