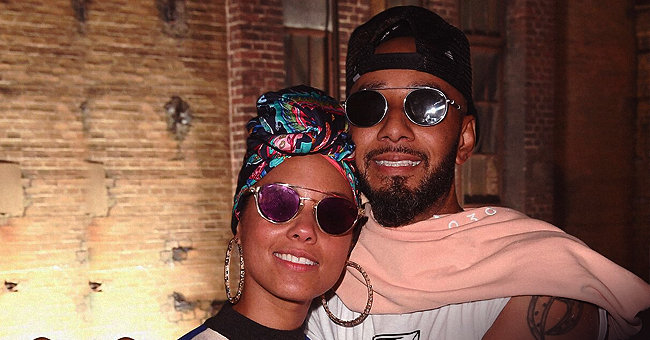 GettyImages
Swizz Beatz's Wife Alicia Keys Buys $20M 'Razor House' Often Compared to 'Iron Man' Mansion: Report

Award-winning singer and songwriter, Alicia Keys recently paid a razor-cutting sum of $20million for the "Razor House" which compares to the "Iron Man" residence.
The seasoned entertainer and mother of two sons, Egypt and Genesis was swift to grab the mansion designed by AD100 designer Wallace E. Cunningham when its price lowered by about $10million.
The centuries-old building is about 10,653 square-foot and situated in the area of La Jolla, California. It is popularly called "Razor House" due to its precise design and location and is compared to the infamous "Iron Man's" mansion.
Alicia's new keys opened the door to a home that speaks nothing but excellence. The house is as commendable as her music, so it's no surprise the award-winning artist chose to settle for this piece.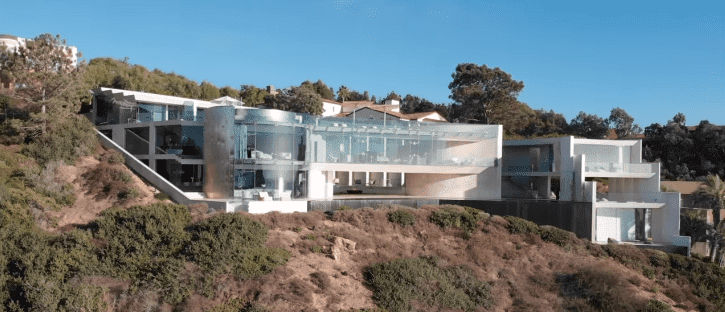 Alicia Keys' $20 million new "Razor House" in California | Photo: YouTube/Open House TV
The building walls are glass-made, and it allows for a riveting view across the corners of the house.
Movement around the four-bedroom pad is also made accessible with its transparent and clear glass elevator. That's not all, the convenience this abode provides is unbeatable, with its pair of master bedrooms and suites, a pair of steam rooms, a den and a fitness area.
According to Architectural Digest the $20million piece equally has a library section, a vast expanse of living room space with a fireplace. The building is highly captivating and with its cinema room features, the family can also enjoy a custom made Ralph Lauren pool table.
It doesn't end there; the new buy has a well-equipped kitchen with Miele, Hoshizaki, and Gaggeneau tools.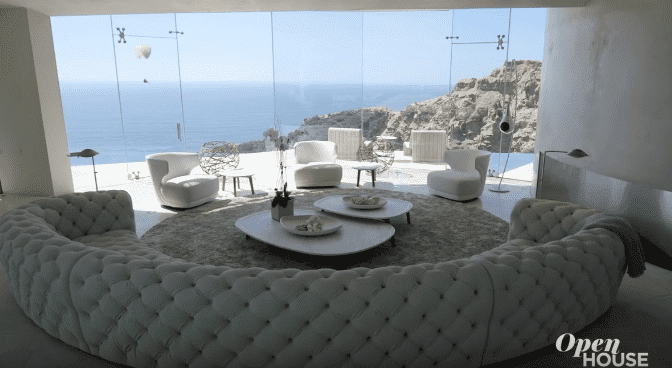 Inside Alicia Keys' $20 million new "Razor House" in California | Photo: YouTube/Open House TV
The home sits boldly on a clifftop and features a graphic display of steel, glass, white concrete and travertine stones, with a welcoming courtyard and guest house for visitors.
As expected, the $20 million mansion oozes of nothing but luxury, and the previous owner, Donald Burns stated that it was a thrill for him when he realized that the new owner "appreciated the architecture."
The "No One" crooner's new purchase is not the only house she owns; in fact, this happens to be her second home, as she has a residence in Arizona, New Jersey.
The mother of two is not just concerned with her family's comfort; she also has a big heart and is involved multiple times in philanthropy.
Apart from being an ambassador for fundraising projects, the Grammy winner has delivered heartwarming performances at concerts geared towards helping victims of natural disasters, such as Hurricane Sandy.
The Razor House owner has also participated in political schemes for advancing the interests of individuals in society. She led the Women's March in 2017 after Donald Trump stepped into office.
Acting is also another way the singer explores her creativity. In 2008, she was nominated in the "Outstanding Supporting Actress" for the NAACP.
Her achievements as an award-winning artist with over five albums to her name has earned her the spot as an A-list celebrity in the entertainment industry, and her recent purchase shows her attention to distinct and exquisite detail.
Please fill in your e-mail so we can share with you our top stories!