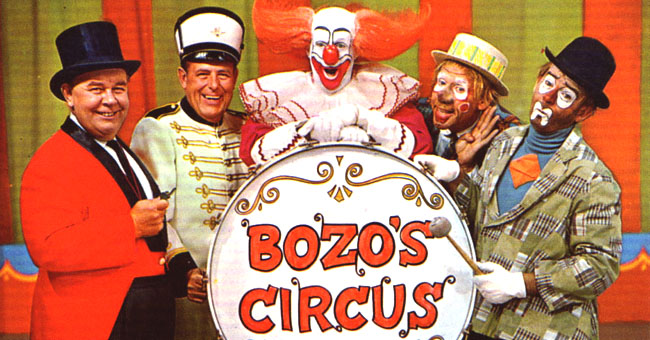 wikipedia.com
Life and Death of the Iconic Bob 'Bozo the Clown' Bell
Robert Lewis Bell was a man of tremendous talent and was one of the most iconic characters in the history of show business. He lived his life serving in wars and entertaining the masses as "Bozo the clown."
Bell was born on January 18, 1922, in Michigan. He moved to Arizona with his family after high school and worked as a carhop and lumberjack.
Though he was certifiably blind in his right eye, he succeeded in passing the Marine Corps physical in 1941, by memorizing the eye charts. However, he got a medical discharge less than a year later.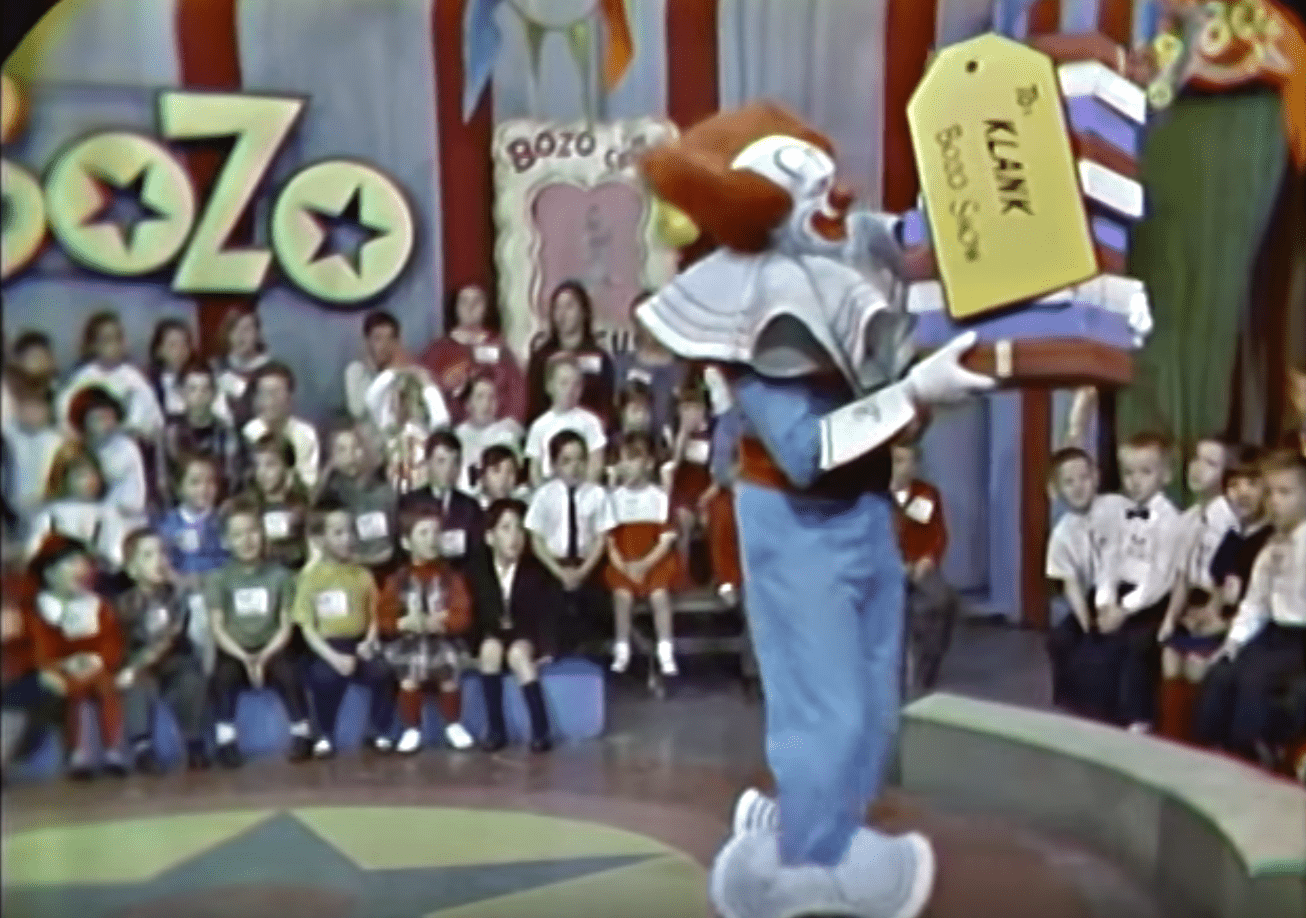 Frank Avruch portraying Bozo the clown on WHDH -TV Boston. | Source: YouTube/VintageTelevision
OUT OF THE MARINES AND INTO THE NAVY
After he got discharged from the Marines, he decided to join the navy. This time with the help of a Navy doctor.
He served in San Fransisco and the Philipines until 1946. He returned to his home town in Flint and worked in a community theater production but moved up to become a disc jockey at WMRP Radio.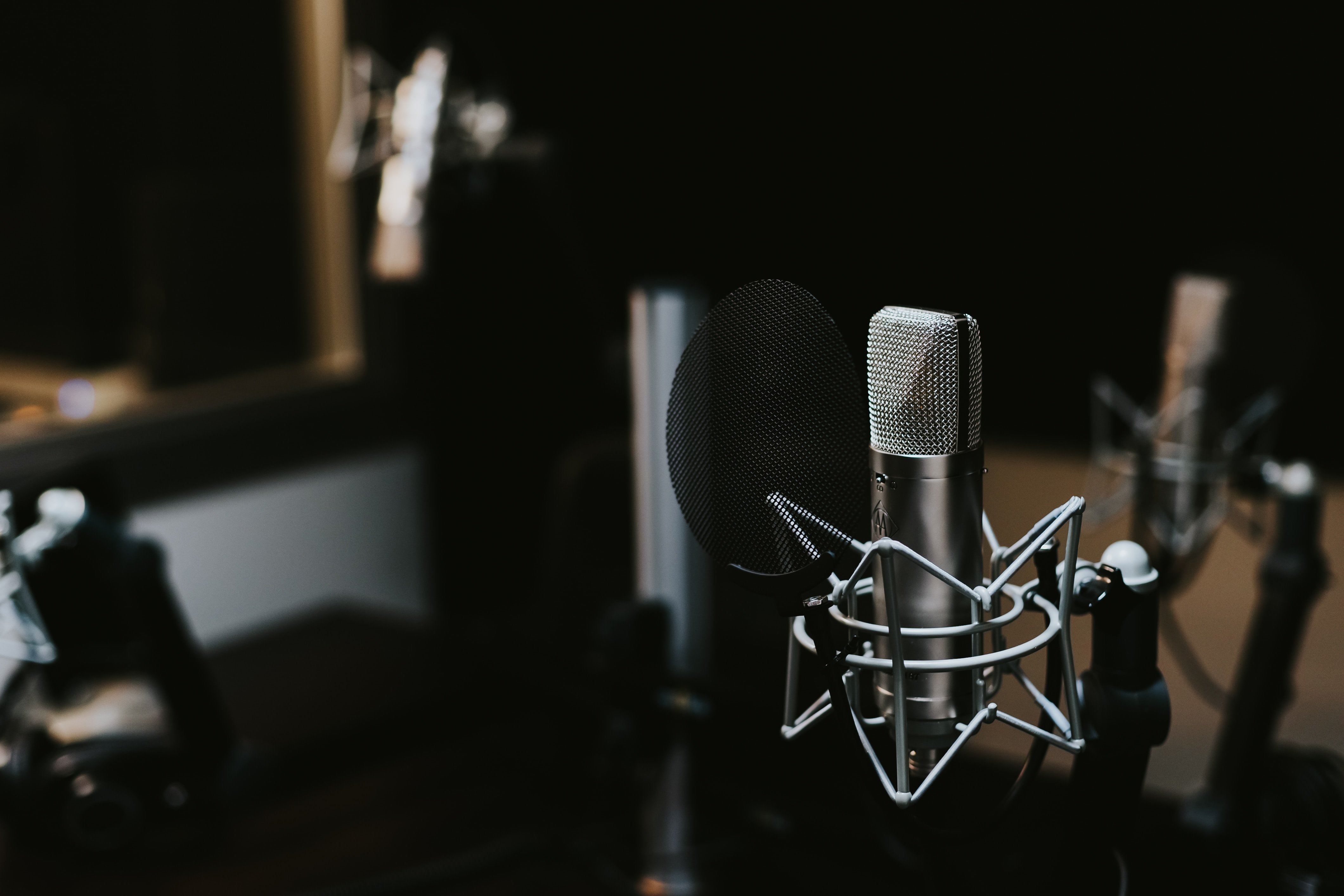 A radio broadcast room | Source: Unsplash.com
BOZO GOT MARRIED
A year after he became a disk jockey, he moved to South Bend, Indiana's WHOT Radio where met and married copywriter Carol Atkinson. In 1950, the pair moved to Indianapolis, and he landed in the television business on WFBM-TV.
The tracks kept stretching for Bell after he met with variety talk show host, Wally Phillips. Bell worked in numerous shows like "The Wally Phillips Show" and "Midnight Ticker."
From 1959 until 1968, he hosted "The Three Stooges" weekday afternoon showcase as "Andy Starr," the elderly custodian of the Odeon Theater.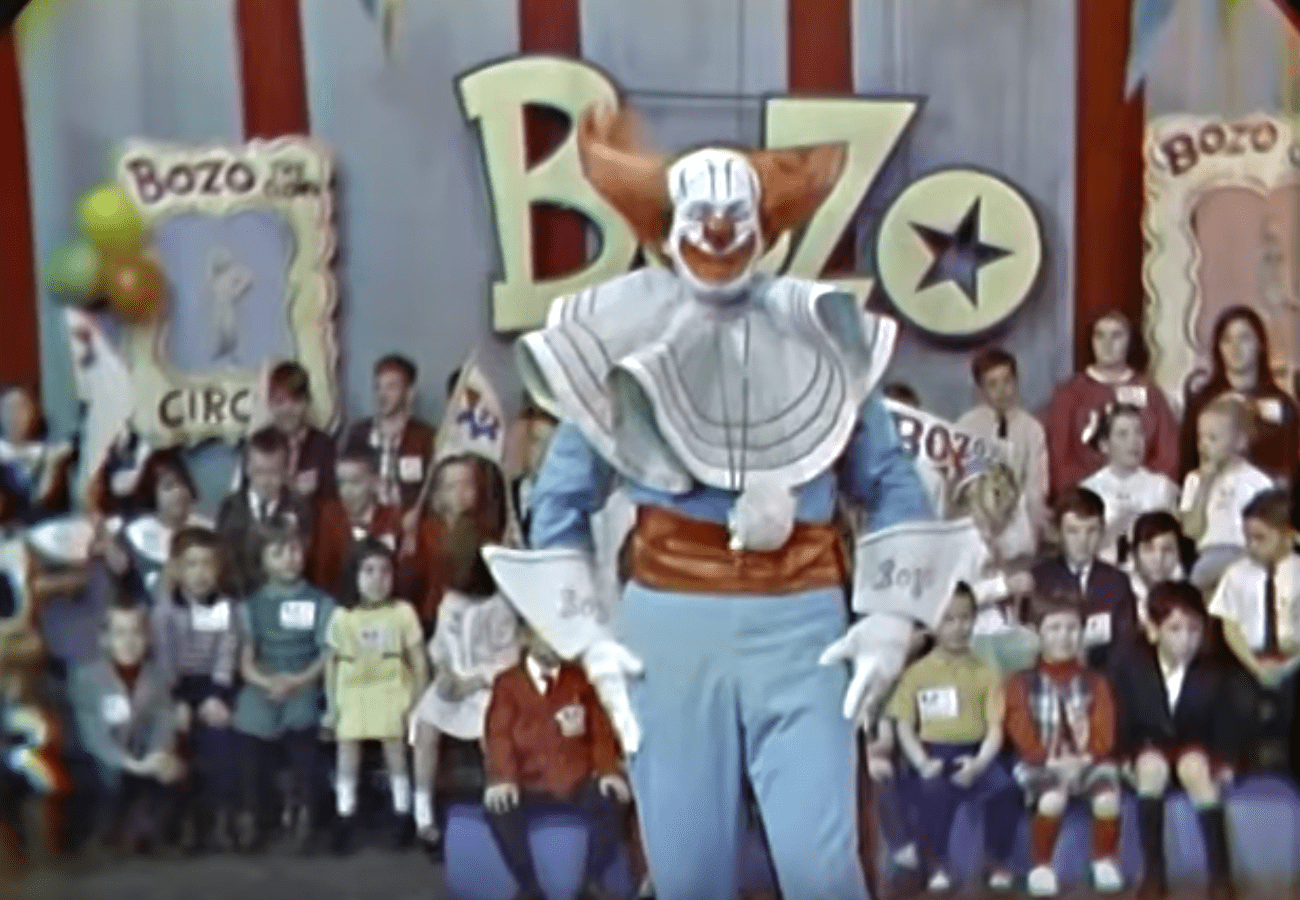 Frank Avruch as Bozo the clown during one of his shows | Source: YouTube/VintageTelevision
THE CHARACTER OF BOZO WAS BORN
In 1960, WGN-TV asked him to portray the role of Bozo the clown, the character which made Bell a legend.
His character jumped productions houses due to license sales and Jayark Films Corporation, began distributing Bozo limited-animation cartoons.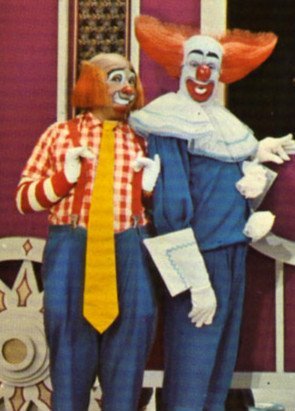 Cooky the Clown (Roy Brown) and Bozo (Bob Bell) on WGN-TV. | Source: Wikimedia Commons
BOZO'S CIRCUS AT THE TOP
Bell's show was put on a halt when WGN-TV and Radio moved from Tribune Tower in downtown Chicago to the city's northwest side.
The show expanded to an hour on September 11, 1961, with additional cast members, a 13-piece orchestra, comedy sketches, circus acts, cartoons, games, and prizes before a 200+ member studio audience.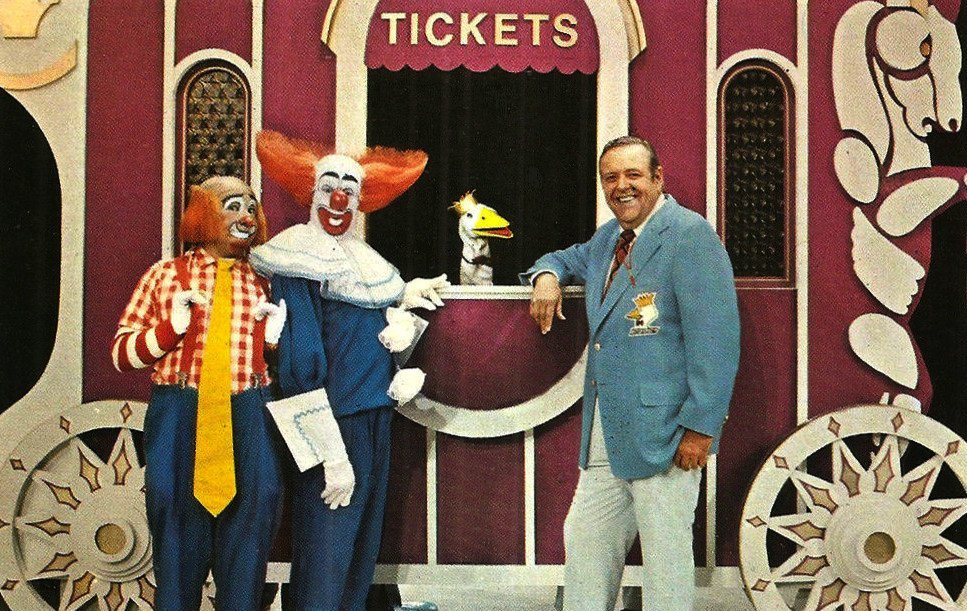 Cooky the Clown, Bozo, Garfield Goose, and Frazier Thomas on Bozo's Circus | Source: Wikimedia Commons
BELL RETIRES WHILE HE'S AHEAD
Bell retired in 1984 while the show was number one in its timeslot. Following his retirement, the Chicago Chapter of the National Academy of Television Arts and Sciences Board of Directors honored him with their Governors' Award.
Bell left the world on December 8, 1997 due to heart failure at the age of 75 in San Marcos, California. An obituary was published in "The Albany Herald" on Decemner 10.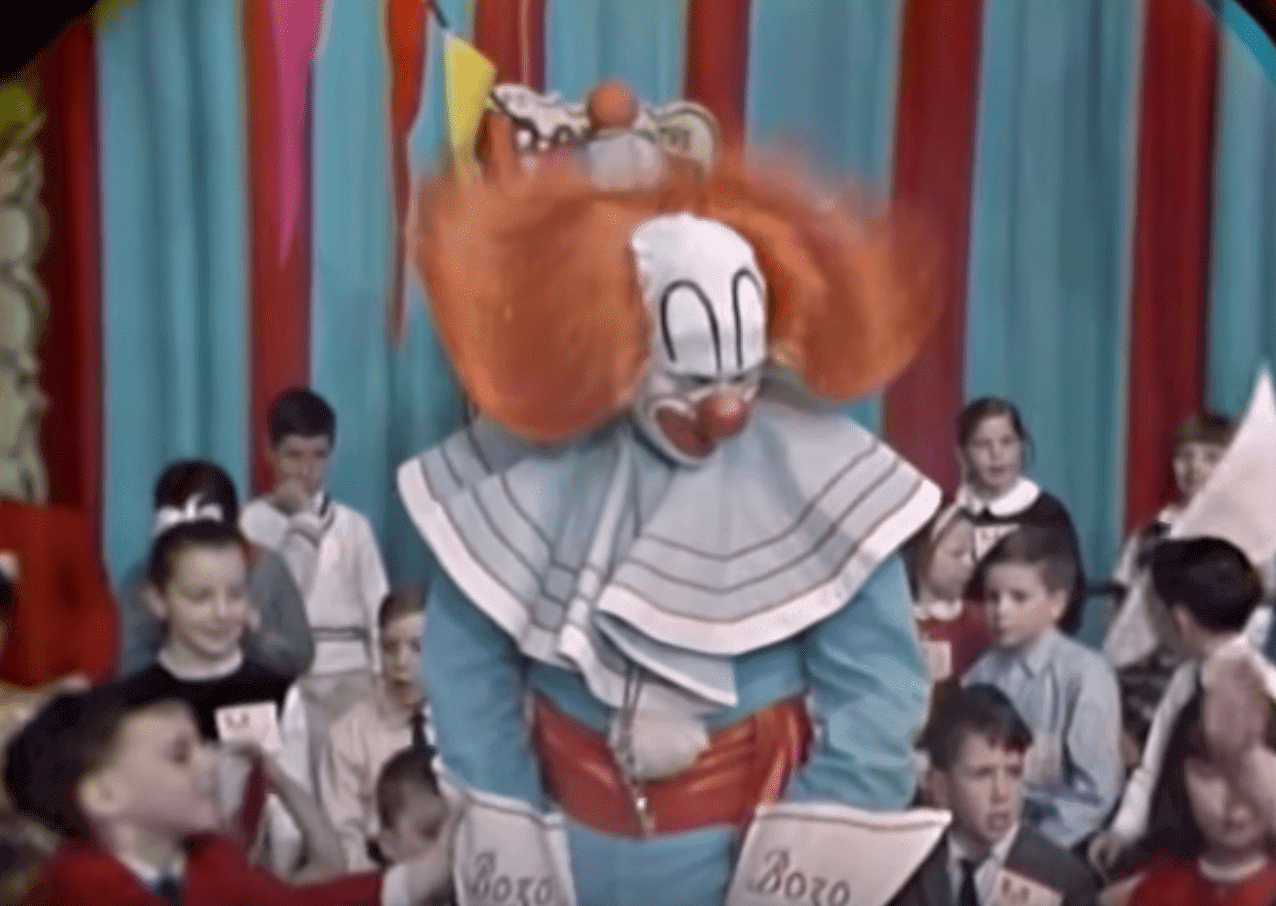 Frank Avruch portraying Bozo the clown during a show on WHDH -TV Boston | Source: YouTube/VintageTelevision
Bell would have been proud of the legacy he left behind. Despite him not being here, he would surely have been proud of his son, Trevor, who was recently drafted by the Los Angeles, Angels.
Please fill in your e-mail so we can share with you our top stories!