Celebrities Empty Nesters: From Michelle Pfeiffer to Kathie Lee Gifford
Most parents go through a myriad of emotions, but two of them are the most significant ones: when the child arrives and, decades later, when they leave home.
Watching their children grow old and leave home is hard, but for some empty nesters, the experience is so severe that they might even feel a type of grief. That's what psychologist and mother of three children Anna Zakletska defines as the empty nest syndrome.
Empty nesters from the point of view of an expert
In an exclusive interview that Zakletska had with AmoMama, she said that children would eventually move out of their parents' place. In a typical, ideal case, parents let them go without demanding attention or manipulating them.
However, those who suffer from empty nest syndrome are different. They feel that their children were the "glue" that kept the family together and, once they are gone, it's like the family "falls apart."
Apart from that, parents stop enjoying the company of others as they feel that, without their kids, there is "no connection or interest." Zakletska pointed out that it is entirely normal feeling sad when a loved one leaves home.
However, if the sadness lasts too long, the parent feels "addicted" to the presence of their child, or if they can't enjoy anything else in life when their nest is empty, it is time to see an expert.
The following celebrities are empty nesters. Even though they have not admitted to suffering from the previously mentioned syndrome, they have shared their thoughts on how they felt when their children left.
Michelle Pfeiffer
The "Dangerous Liaisons" star Michelle Pfeiffer has two children: Claudia, born in March 1993, and John, born in 1994. During a 2012 interview with Parade, the actress admitted that Claudia was already in college and John was applying to it at the time.
She pointed out that even though people make jokes about the empty nest, "it is no laughing matter. It is really hard."
Rob Lowe
Rob Lowe, best known for "About Last Night," also has two sons: Edward, born in 1993, and John Owen, born in 1995. His case is very particular as he even wrote about the experience in his memoir titled "Love Life."
"Jesus Christ, pull yourself together, man!" he told himself. "There are parents sending their kids off to battle zones, or putting them into rehabs and many other more legitimately emotional situations, all over our country. How dare I feel so shattered?"
Christie Brinkley
Model and actress Christie Brinkley, best known as the face of CoverGirl, has already seen her three children – Alexa, Jack, and Sailor – leave home.
In a 2016 interview with Page Six, Brinkley admitted that she would get "misty-eyed" every time she thought about being an empty nester despite always encouraging her children to be independent.  
Kyra Sedgwick
"The Closer" star Kyra Sedgwick, also known as Deputy Chief Brenda Leigh Johnson, has two children with actor Kevin Bacon. During a 2011 interview, she said that having an empty nest was "a loss."
However, the actress pointed out that people could learn what fulfills them as a solitary person, adding that it could be a time for growth, but it is not easy.
Kathie Lee Gifford
Cody and Cassidy Gifford, the children of host and singer Kathie Lee Gifford, left their mother's home already. Speaking on "Today," she has shared her thoughts on the big send-off.
One of the things she suggests is to find an activity that makes them so exhausted that they are too tired to think about how much they miss their children. Apart from that, she advises people not to get into their children's bedrooms and keep those doors closed.
Julianne Moore
Multi-awarded actress Julianne Moore suffered from empty nest syndrome when her eldest son, Caleb, left for college. According to the actress, childhood seems to last forever, but "adolescence goes by in a flash."
She added that, for parents, watching their children getting older was "shocking." In her family's case, though, they do "family texts," which is quite helpful for some parents.
Susan Sarandon
Susan Sarandon, the actress best known for "Atlantic City," has three children: John Henry, Miles Guthrie, and Eva Amurri. Her case is entirely different, though.
In a 2009 interview, the actress admitted that she was eager to see her youngest son, Miles, leave home so she could get her social freedom back.
The expert's final thoughts
Psychologist Anna Zakletska shared some advice with those parents who think they might suffer from empty nest syndrome.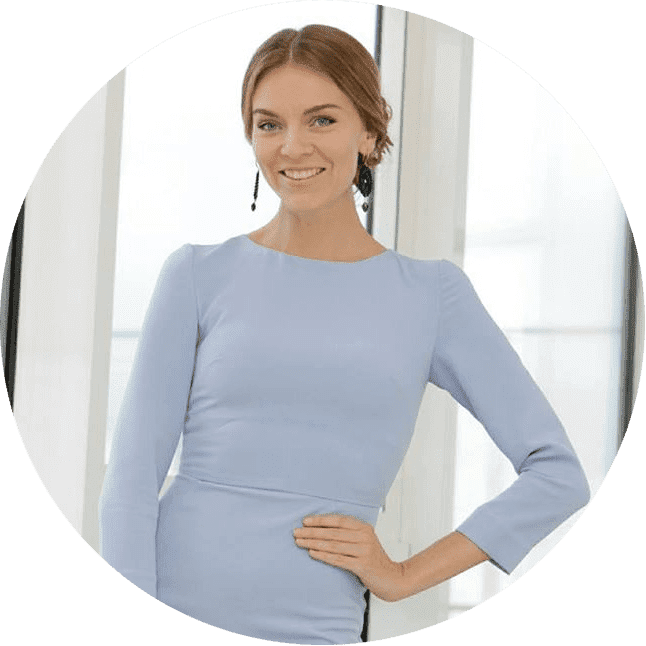 First, they have to understand that their children have to live their own experiences, including the dramatic ones.
Second, they should not manipulate them with phrases like "I gave you the best years of my life" or "who will take care of me when I'm old?"
Finally, parents have to focus on living their own lives, taking care of themselves, and being happy. If they manage to do it, their children will see them as role models and would even follow their examples