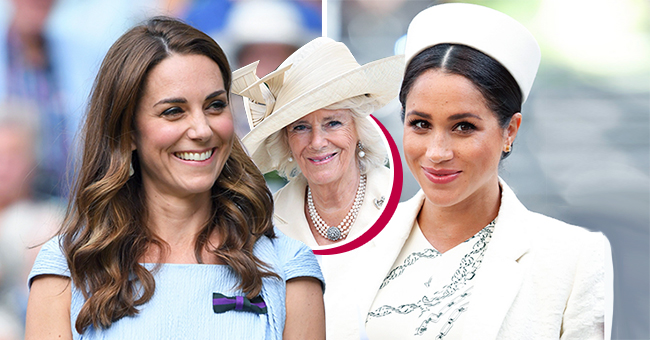 Getty Images
Beauty Rules Members of the Royal Family Should Reportedly Follow
Being part of the royal family means having to abide by strict rules to keep them safe and secure, but there are also some reported beauty secrets that they have to follow.
The royal family is always pegged as fabulous and glamorous with designer outfits and expensive jewelry to complement their beautiful genes. Members of the prestige clan reportedly follow a few beauty rules to maintain their radiant aura.
It is no secret that the royals have to dress appropriately to the occasion and adhere to dress code policies to keep their reputable reputations intact, a few of the other rules are to be revealed within the next few paragraphs.
FACE MAKEUP SHOULD NOT BE TOO EXAGGERATED
Queen Elizabeth II reportedly likes keeping makeup subtle on the face. A rule that the royal women follow is that makeup should never be overdone. Harper's Bazaar explained that royals rarely contour their face.
"For the purpose of not looking 'overdone,' royals don't usually wear contour —or, if they do, it's very light," they said.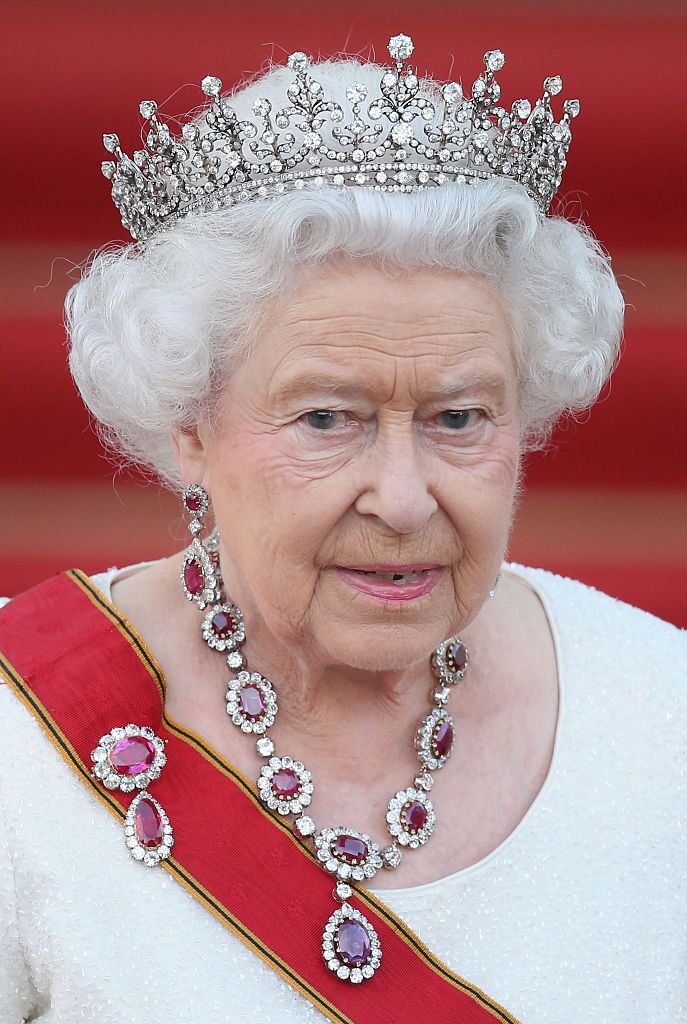 Queen Elizabeth II arrives for the state banquet. | Source: Getty Images
This rule also applies to eye makeup, and wedding days are no exception to this rule. During Kate Middleton's wedding, it was apparent that she didn't darken her eyeshadow or eyeliner too much.
"Even though you might see her add a smoky eye or an extra lick of mascara for a night-time event, Catherine rarely does 'heavy' makeup," revealed Harper's Bazaar. "Between her medium-coverage foundation and light makeup, the Duchess usually keeps things simple."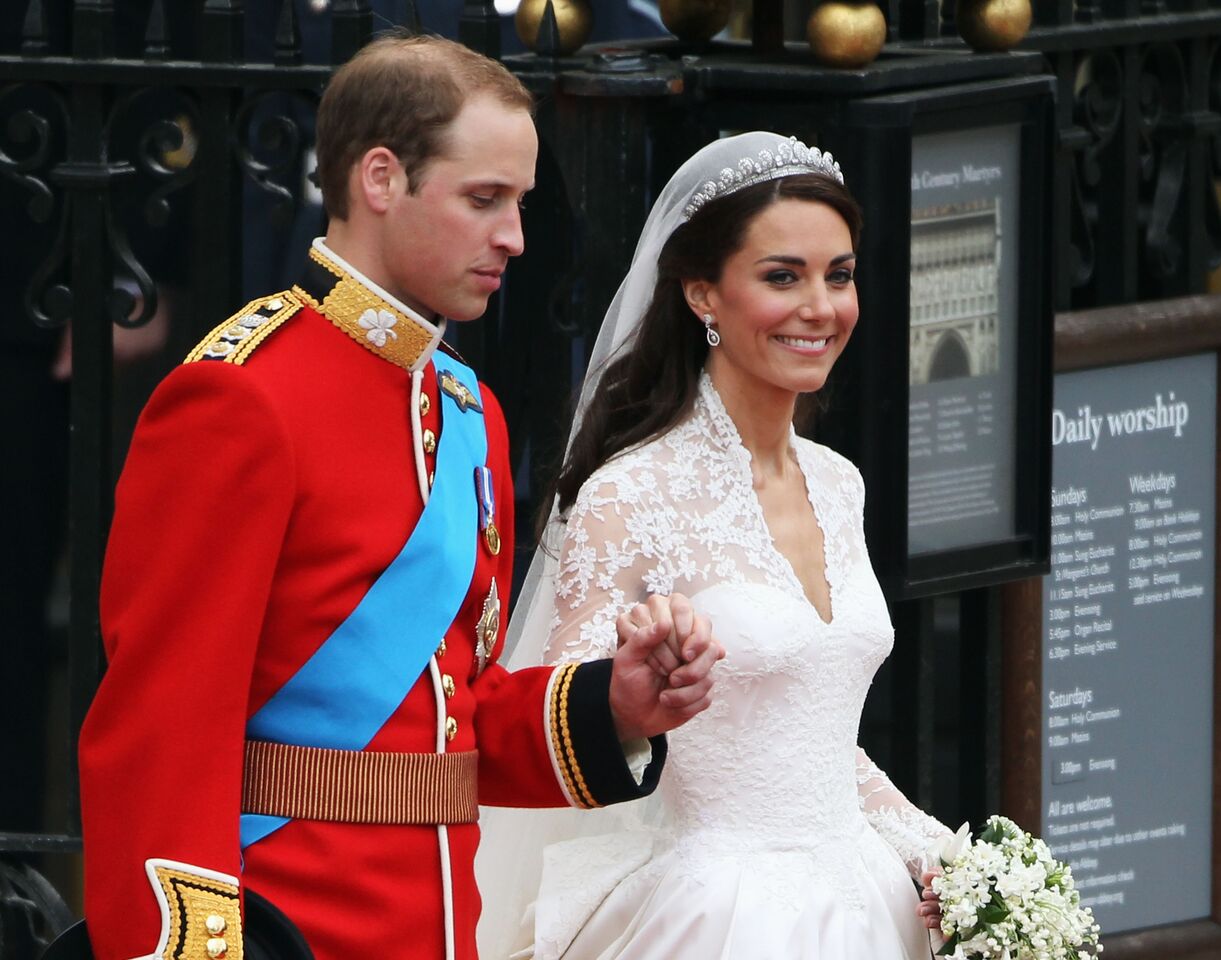 Prince William and Kate Middleton's wedding day. | Source: Getty Images
USING LIPSTICK IS ALMOST A MUST
Royals are highly encouraged to wear lipstick, as seen in her Majesty's apparent love for the touch. In fact, the Queen apparently has her own shade — but only a muted tone. Harper's Bazaar shared:
"There's a reason why you'll never see the Duchess rocking a bold red lip, or bright berry color —it isn't really in protocol to go above nude or pink. Although Queen Elizabeth has a signature pink lip, the rest of the royal court steers clear of bright colors."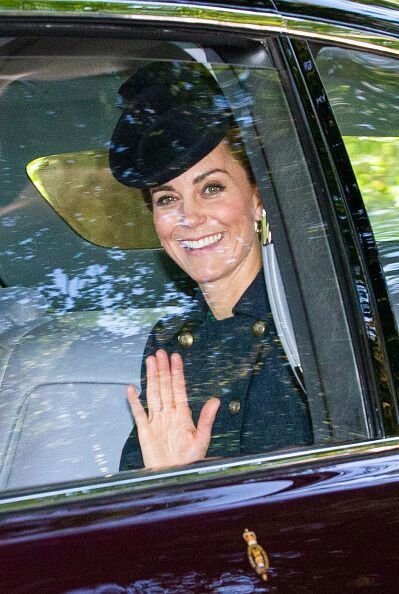 Kate Middleton waves to the crown from inside a car. | Source: Getty Images
A ROYALS'HAIR MUST BE KEPT TAME AND UNRULY
It is an unspoken rule that a royal should always look neat and tidy, including their hairstyle. Natural and tame is always their way to go. Vogue shared that the royals' hair "should look effortlessly and naturally beautiful, silky smooth, and neat, even when pulled into a ponytail."
In other words, their hair should always be perfect, which means a big no for sporting the messy bun look. Meghan Markle, however, still likes to wear her hair in a bun, but her style is kept neat and simple, passing the standards set by the family. Harpers Bazaar said:
"It would be an understatement to say that the 'messy ballerina bun' is virtually non-existent in the royal world. Between the Queen's carefully coifed hair, Kate Middleton's signature everyday blow-out and Duchess Camilla's poised flicks, royal hair is generally very put together."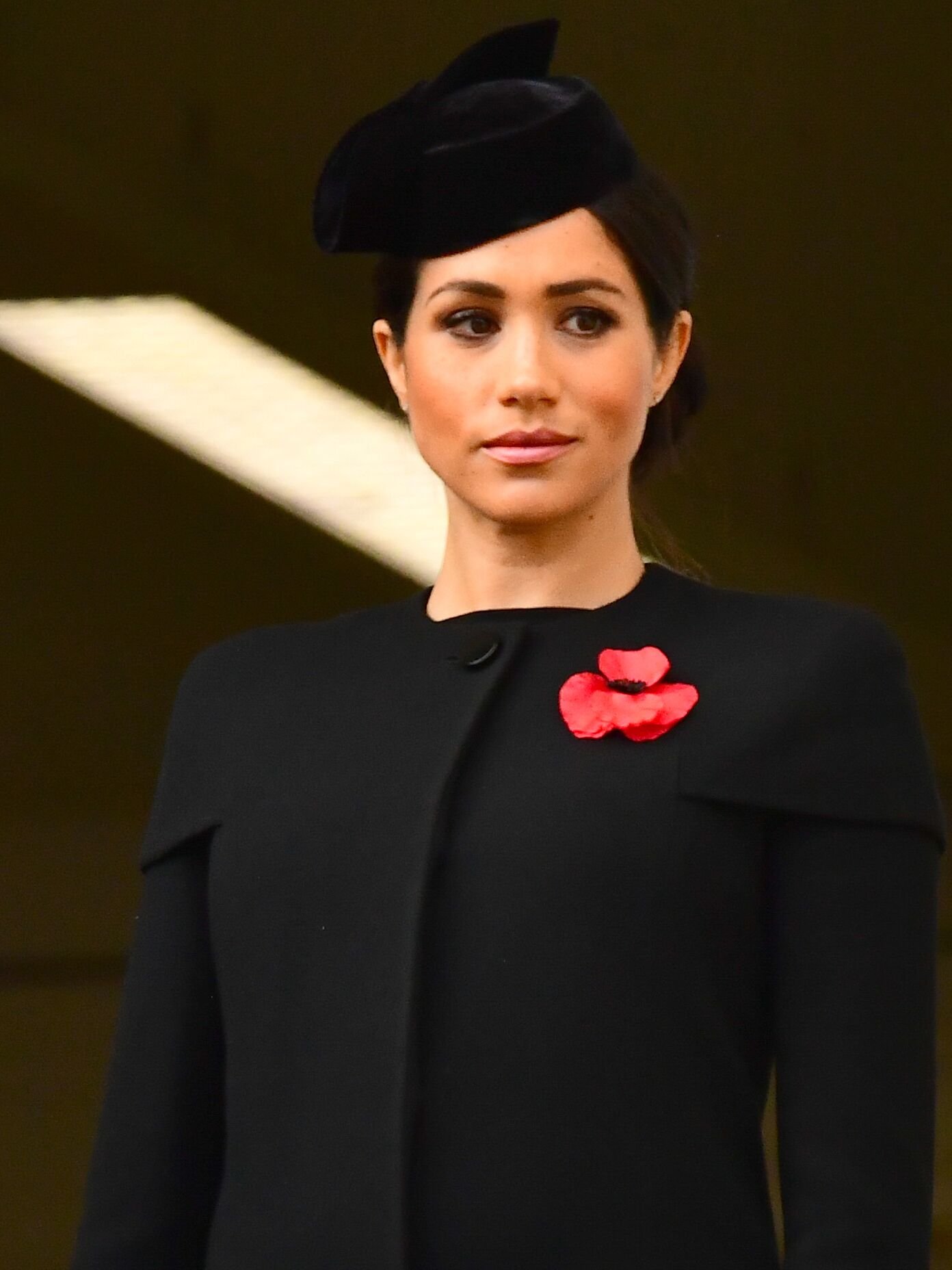 Meghan Markle attends the annual Remembrance Sunday memorial. | Source: Getty Images
HAIR SPRAY IS AN ESSENTIAL FOR ANY ROYAL
Because of the need to have perfect locks at all times, hair sprays are a necessity for any royal. With all the events attended by the royals, a lot of hair spray is needed. Marie Claire revealed that Middleton uses a budget-friendly product to achieve that picturesque heir of hers.
Another essential for the royals are hairnets, which keeps the hair looking flawless, especially when sporting an up-do in special events. Harpers Bazaar shared that a few tricks are used to the hairnet to be kept unseen by the public.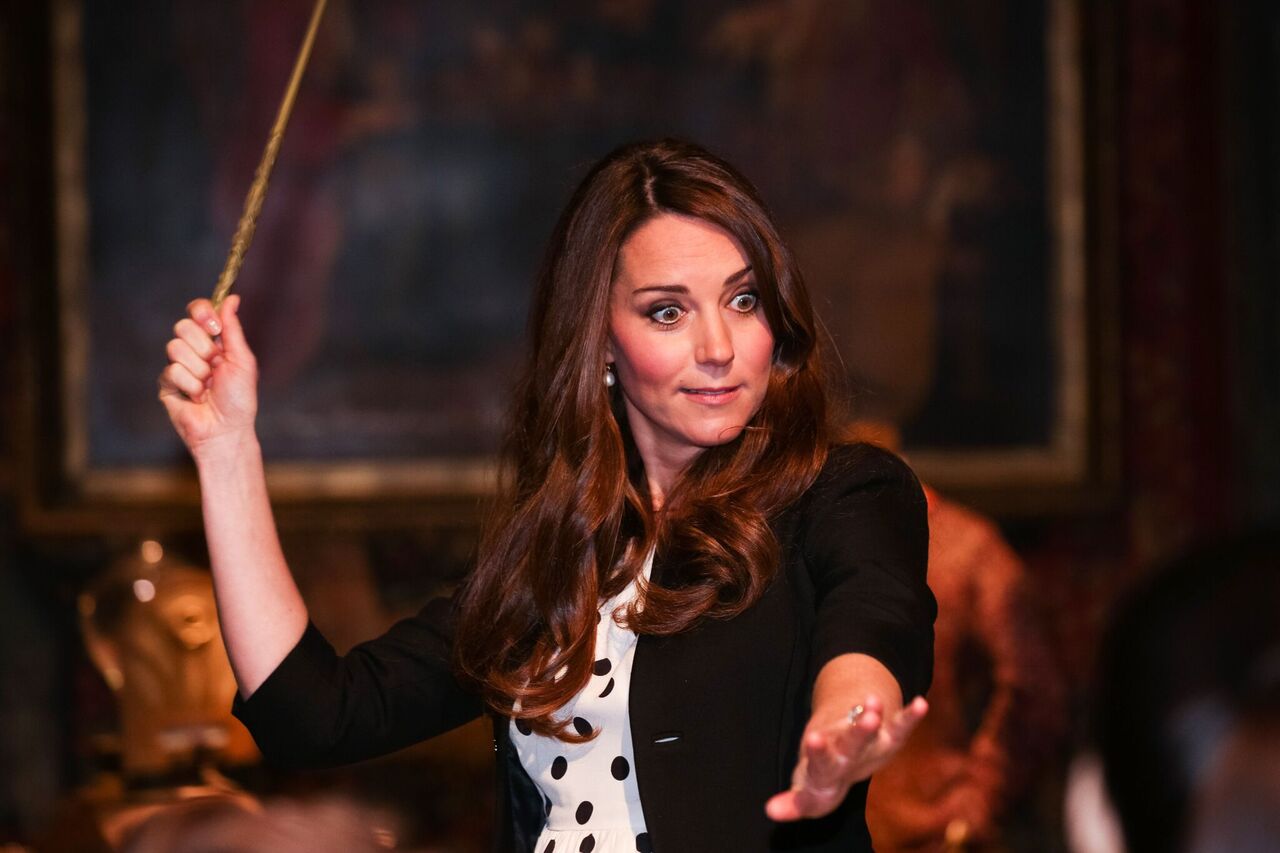 Kate Middleton attend the Inauguration of Warner Bros. Studios. | Source: Getty Images
NAILS MUST BE KEPT SHORT, CLEAN, AND NOT FLASHY
Another rule for the royals is to keep themselves looking groomed by keeping their nails on both hands and toes short and clean. According to OK! Magazine's source:
"Fake nails or colored nail polish is deemed vulgar by the royal family."
If there is a shade appropriate for the clan, it is pale pink —a shade permitted and admired by the Queen, having sported this color her entire life. Otherwise, it is a big no for any woman in the royal family.
BRIGHT COLORED-CLOTHING ARE A MUST FOR THE QUEEN
The Queen consistently wears catchy-colored wardrobe for the simple reason of wanting to be noticed. She wants the public to see her through a massive crowd; hence, the uniform.
"She needs to stand out for people to be able to say, 'I saw the Queen," her daughter-in-law Sophie, said. "Don't forget that when she turns up somewhere, crowds are two, three, four, 10, 15-deep, and someone wants to be able to say they saw a bit of the queen's hat as she went past."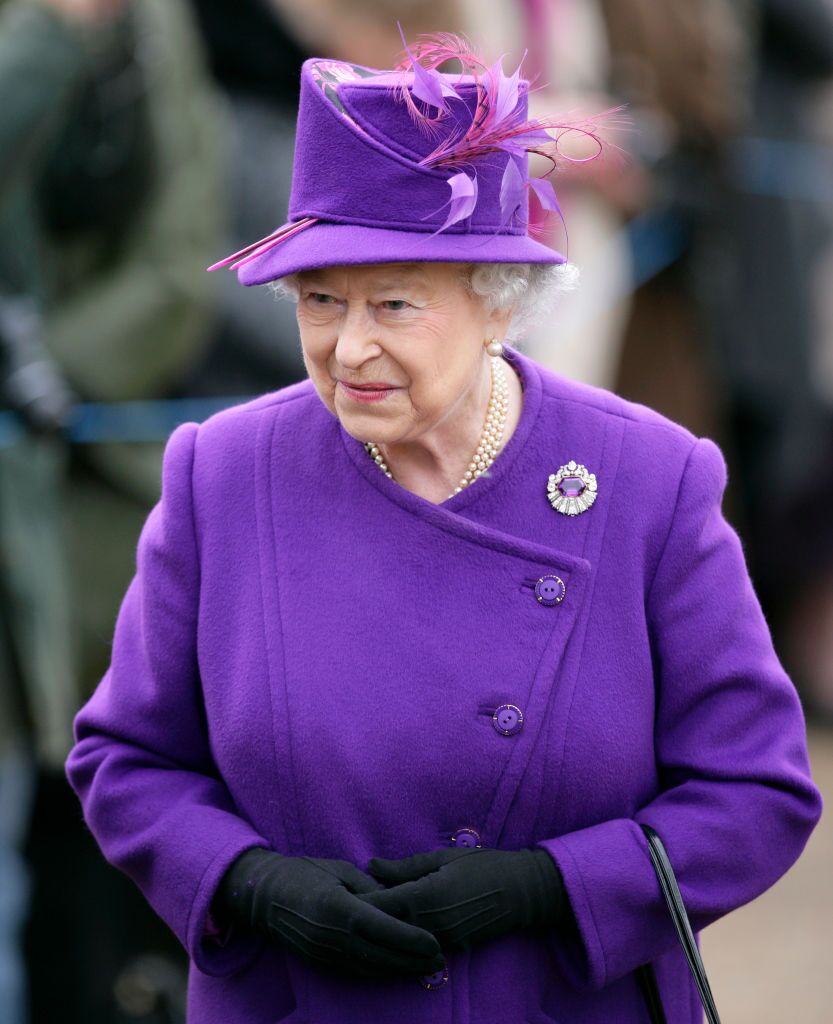 Queen Elizabeth II attends Church Service. | Source: Getty Images
HATS ARE A STAPLE FOR THE ROYAL WOMEN
Part of royal etiquette is wearing hats to official events, which dates back as early as the '50s. The Queen believes in the tradition, especially during formal engagements. In addition to the rule, hats are replaced by tiaras as the clock strikes 6 p.m.
ONLY MARRIED ROYALS CAN WEAR TIARAS
"It signals the crowning of love and the loss of innocence to marriage," Geoffry Munn said. "The family tiara was worn by the bride, and from that moment onwards it was the groom's jewelry she was expected to wear."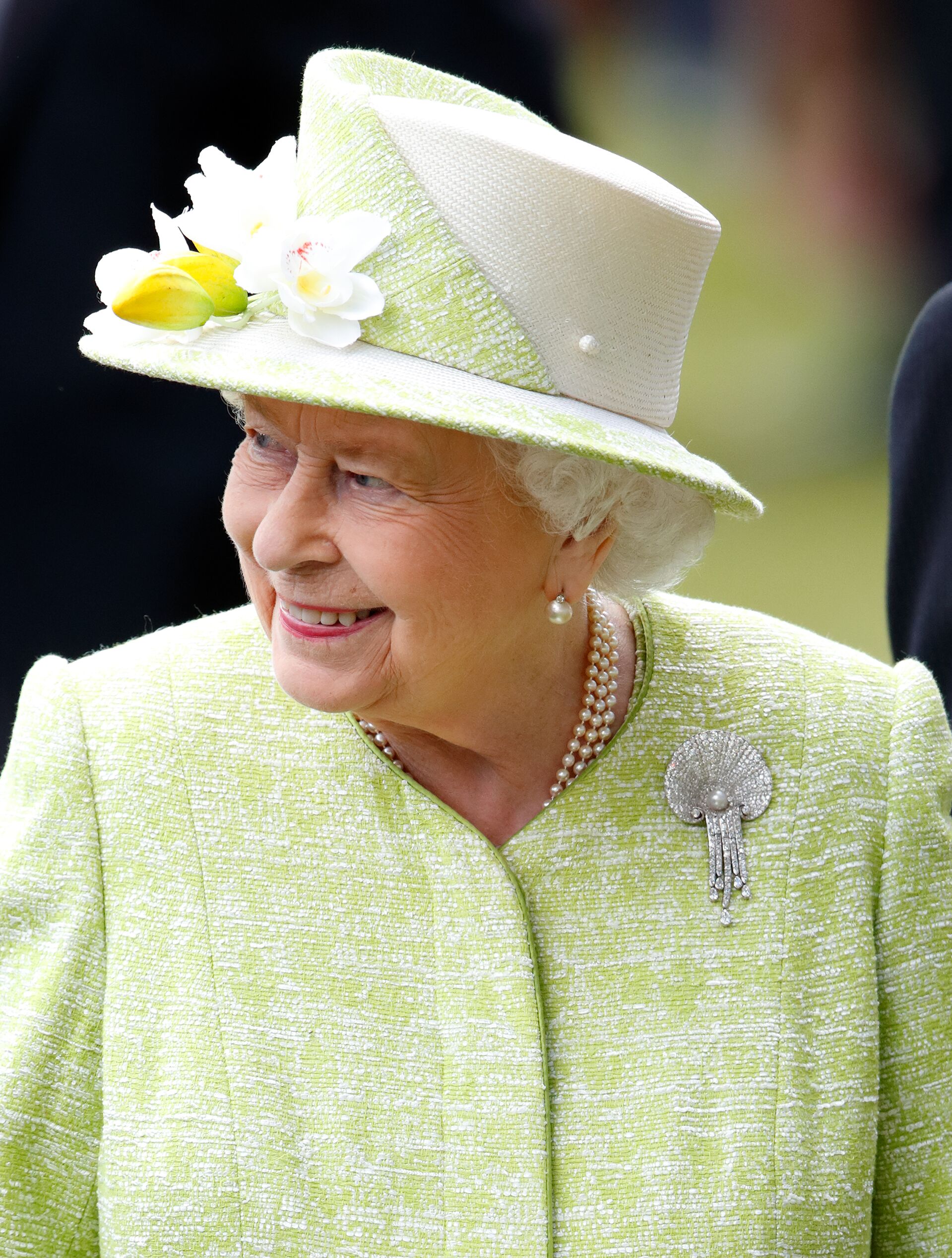 Queen Elizabeth II attends the Royal Ascot. | Source: Getty Images
YOUNG PRINCES ONLY WEAR SHORTS
If there's one thing that has come to the public's attention, it is the fact that young princes never wear pants. During public appearances, the young men are only caught in shorts to complete their outfits.
Prince William, Prince Harry, and now, Prince George have all adhered to this rule brought about by British etiquette. William Hanson, an expert in the field, spoke to Harper's Bazaar about the practice and revealed:
"Trousers are for older boys and men, whereas shorts on young boys is one of those silent markers we have in England. A pair of trousers on a young boy is considered quite middle class -- quite suburban."
Please fill in your e-mail so we can share with you our top stories!