LPBW Star Tori Roloff Blasts Trolls after Learning Family Dog Murphy Can Swim
Tori Roloff has a strong word for her haters who accused her of endangering the family dog, Murphy after they learn he can swim. 
Tori Roloff has shown that she has no chill for any troll who falsely accuses her!
On Thursday, "Little People Big World" star, Tori Roloff gave fans a peek of family time out at Mt Hood National Forest that included the family dog, Murphy.
As reported by In Touch, she shared photos and videos of the adventurous time outdoor on her Instagram story and documented camping moments with Murphy. 
In one of the snaps shared, Tori revealed that they learned that Murphy could swim. She wrote:
"Today we learned that Murphy can swim."
She shared a photo of Murphy having a great time in the water and wrote in another slide:
"Here's a pic of Murphy clearly saving Zach and not the other way around."
Many of her followers didn't seem comfortable with the fact that Murphy was in the water and trolled her. However, Tori was quick to clap back.
In another slide, the mom-of-one defended the situation, writing:
"And before I get the hate and told how irresponsible I am with our dog … there were like three guys wading in the water (which was up to their waist) ready to grab him if his head ever went under (which it did not). Murphy is a brute!"
What a way to send her message clearly and gracefully!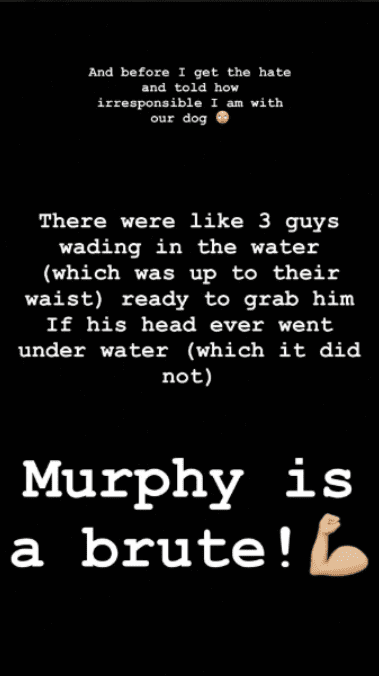 Tori also shared photos of Jackson and Zach bonding and having a swell time in a kayak. She captioned the sweet photo:
"Watching Dada and Jackson explore the world together is simply my favorite thing to do. ? #babyjroloff #zandtpartyofthree#dada&mistermister."
As reported by CheatSheet, season 19 of "Little People, Big World" gives fans tons of insight into Zach and Tori's family and life.
It documents everything, especially their financial struggles, and health problems.