'Maleficent' Actress Angelina Jolie Steps out for Lunch with Her Kids Pax, Zahara and Shiloh
Angelina Jolie's kids seem to have grown up overnight and they're still just as fashionable as their famous mom. 
Angelina Jolie, 44, is not the most private celebrity when it comes to her kids. We've all seen them before at various events. Somehow though, we missed the part where they totally grew up. 
Some days ago, Jolie stepped out in West Hollywood where, according to the Cosmopolitan, she was heading to a Fig & Olive restaurant. The post is found below.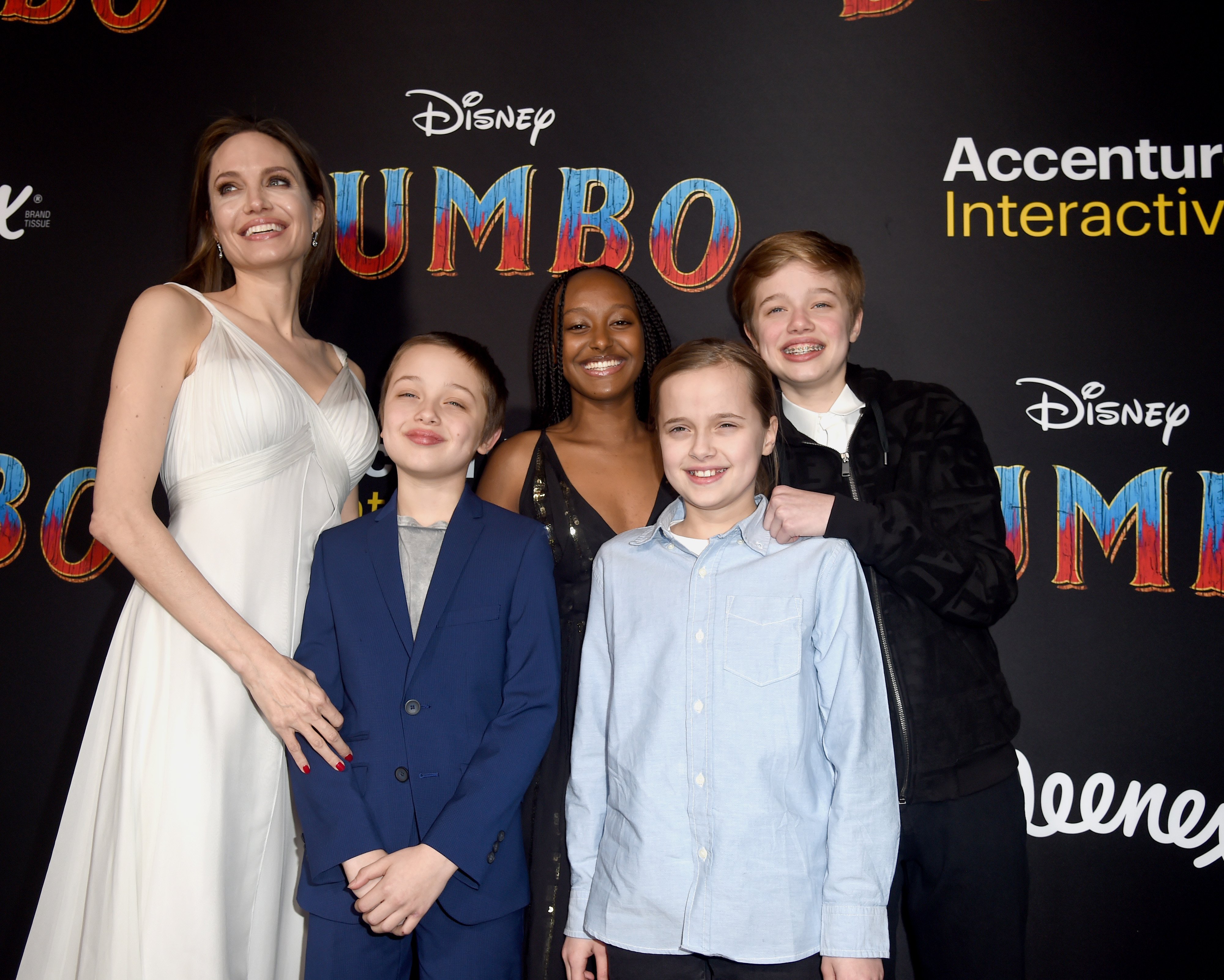 Instagram's The Shade Room captured the actress as she walked with her son Pax, 15, daughter Zahara, 14, and son Shiloh, 13. Her 11-year-old twins Knox and Vivienne were missing from the picture. 
The "Mr. and Mrs. Smith" actress wore a gorgeous white dress with billowy sheer sleeves and a pair of flats. She had a brown belt around her waist and a pair of large sunglasses.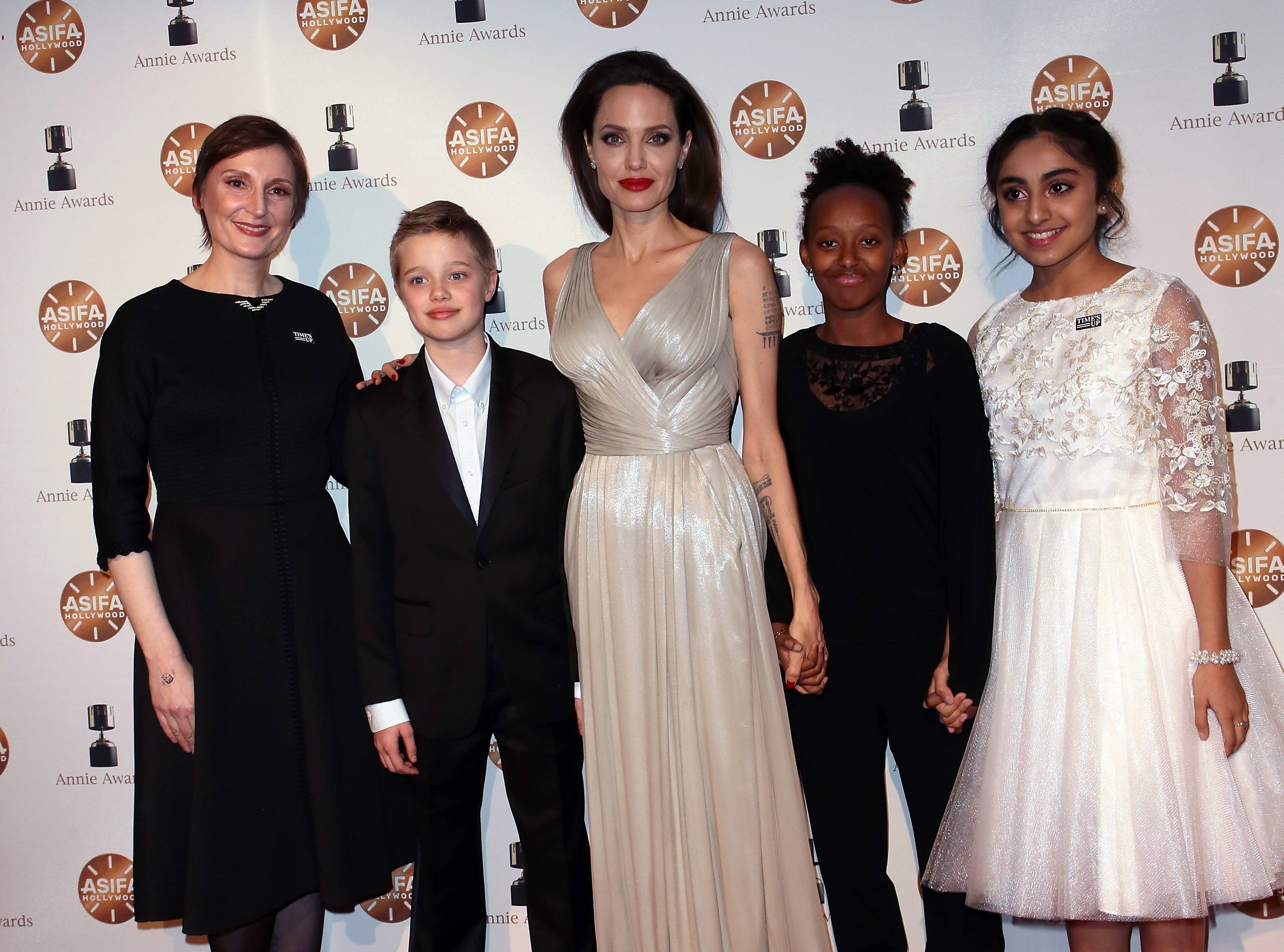 Jolie's eldest son Maddox was also absent. The 18-year-old reportedly went off to study in South Korea last month and his mom was torn up about it. 
Although Jolie should be able to use work to keep her mind off the fact that her kids are leaving the nest, she's following them to training classes instead.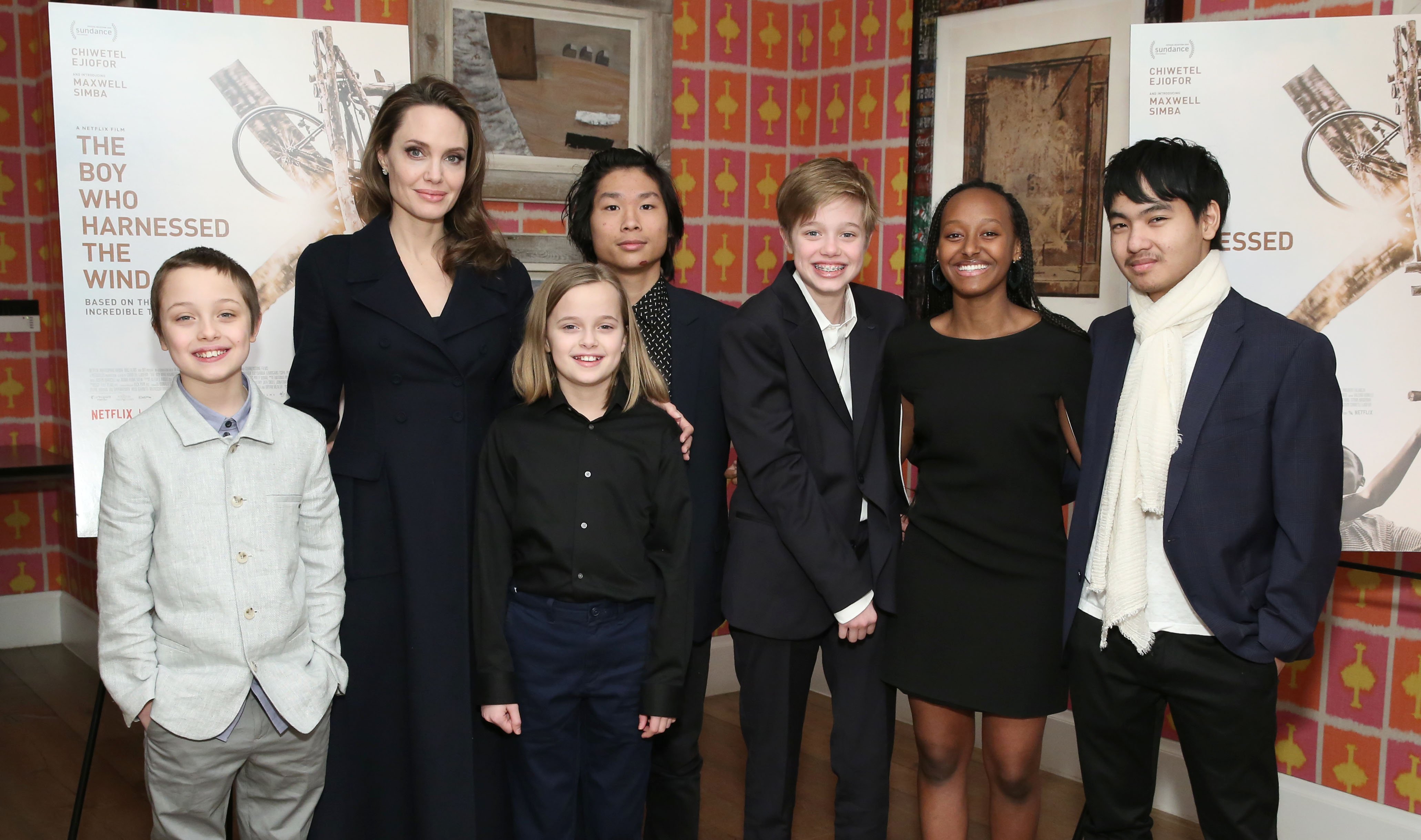 Metro reported that the "Maleficent" actress "crashed" Knox and Vivienne's martial arts class to do training for the character Thena in a new Marvel series. 
According to the outlet, Jolie told OK! magazine that "Knox does some weapons classes and Viv does karate so [she's] been jumping into all their classes." 
Jolie was married to A-list actor Brad Pitt before their divorce in 2016. They share all the adopted children as well as biological kids Shiloh and the twins. 
Jolie has also been strutting on balconies in Paris. Back in July, she was photographed while modeling for French perfume brand Guerlain. She wore white negligee at one point and a white bathroom towel at another. 
The "Lara Croft" star previously revealed that her association with Guerlain is in honor of her late mother Marcheline Bertrand, who was a fan of the brand before her death in 2007. Jolie's latest film "Maleficent" will release on October 18 this year.