Angelina Jolie's Close Friendship with Her Brother Reportedly Made Brad Pitt Very Uncomfortable
Brad Pitt and Angelina Jolie's fairytale romance turned nightmare after their divorce, which reportedly has something to do with her brother, James Haven.
Brad Pitt and Angelina Jolie were Hollywood's hottest power couple and the epitome of a perfect match, yet even the greatest love stories have an end, and two years ago, "Brangelina" met theirs. What seemed like a perfect relationship ended in a painful divorce after two years of marriage and about 12 years of partnership.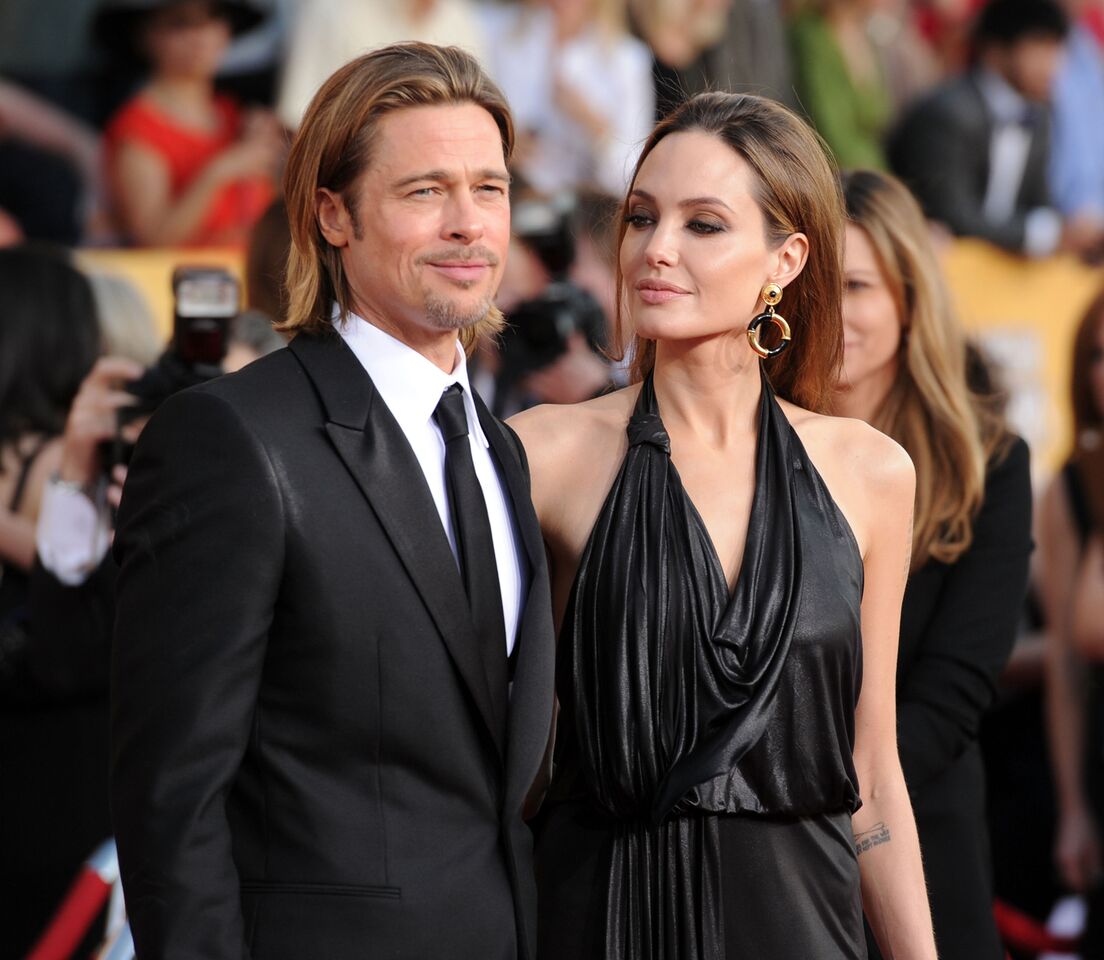 Although the couple was not secretive of their relationship and separation, filmmaker Ian Halperin revealed that their problems went on for years -- and Jolie's brother, James Haven, had a lot to do with it.
"HIM OR ME"
Haven, who is close to his sister, lived with the couple for some time until it drove Pitt "over the edge" and asked his ex-wife one of the most difficult decisions; "him or me?"
"It made Brad uncomfortable how close James was. He wanted to be 'hands on Brad dad,' and he didn't need another nanny because they already have so many nannies," Halperin said.
A CONTROVERSIAL PAST
Jolie and Haven's tight-knit relationship became controversial after the siblings kissed on the lips at the Oscars red carpet in 2000, leaving all of Hollywood's mouth wide open with shock. 
Today I learned it is way too easy to find pictures of Angelina Jolie kissing her brother on the mouth pic.twitter.com/gxGxIqpB7f

— Freddie Campion (@FreddieCampion) October 3, 2016
Amid the incest rumors that followed the kiss, a close friend of the siblings' mom who raised Jolie as a child, Cis Rundle, came to their defense. 
"They only ever had each other. They had a very tight relationship with each other and their mother," she said. 
Rundle further shared that their mother had her first cancer treatment on that day. Jolie and Haven spent the day at the hospital as well as the evening at the event. 
DID ANYONE ELSE KNOW THAT ANGELINA JOLIE HAS A BROTHER THAT LOOKS IDENTICAL TO HER??? 🤯🤯🤯 pic.twitter.com/85VR6jnvnH

— Lauren Curtis (@Lozcurtis) January 21, 2018
CALLING IT QUITS
Although that single event didn't harm her relationship with Pitt, she filed for divorce two years after they got married. 
The "Ocean's Eleven" star allegedly abused their eldest son, Maddox, while traveling in a private jet. According to Halperin, Jolie may have contacted her brother about the situation, although nothing is confirmed. 
Brad Pitt is enjoying spending more time with his kids after gaining joint custody with Angelina Jolie https://t.co/fetPsd1nQ8

— Daily Mail Celebrity (@DailyMailCeleb) June 6, 2019
BRANGELINA
The "Mr. and Mrs. Smith" stars became a couple in 2006 after shutting down rumors that Jolie was behind the divorce of Pitt and his then-wife, Jennifer Aniston. 
After years of being together, Pitt and Jolie tied the knot in 2014 and adopted six children together: Maddox, 16, Pax, 14, Zahara, 13, Shiloh, 11, Vivienne, 9, and Knox, 9.