Who are Angelina Jolie and Brad Pitt's children? Here's everything you need to know
A handful of couples in Hollywood were so influential and looked so good together that they stayed in people's minds for a long time, even after they broke up.
Angelina Jolie and Brad Pitt are in that category. They got together in 2006 after a well-publicized scandal that claimed that Jolie caused the divorce between Pitt and Jennifer Aniston, which was strongly denied by everyone involved.
According to The Sun, 'Brangelina,' the name people gave to their relationship, got married in 2014 but filed for divorce in September 2016 citing irreconcilable differences.
The decision was made after an alleged incident on a plane when Pitt couldn't control himself and mistreated one of his sons, Maddox, in front of the rest of the family.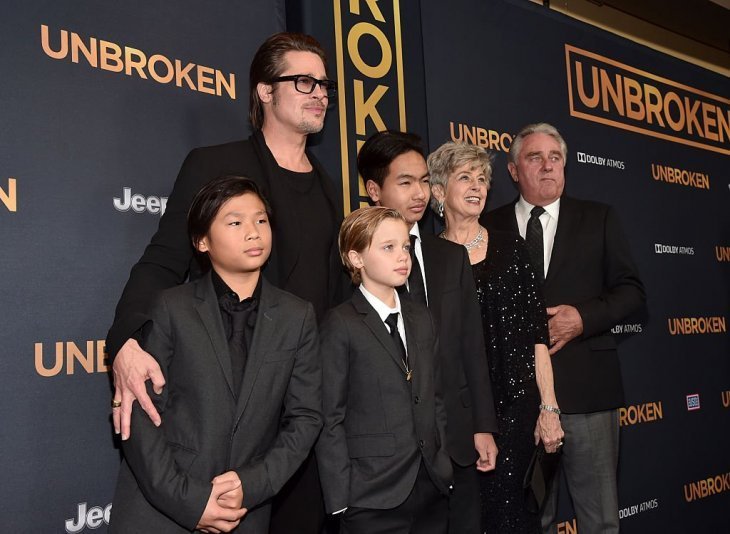 After that, both of them decided to keep things private and they have shared little-to-no details about the divorce. The same source revealed that in early April 2018, their divorce was finalized and Pitt was allowed access to the children.
That was certainly an aspect he was fighting for since the couple shares six children: Maddox, 16, Pax, 14, Zahara, 13, Shiloh, 11, Vivienne, 9, and Knox, 9. The first three were adopted from orphanages in Cambodia, Vietnam, and Ethiopia, respectively.
The remaining three are the couple's biological children. Vivienne and Knox are twins. Maddox, who wants to work in the film industry, was the first child Jolie adopted, but she did it during her previous relationship with her ex-husband, Billy Bob Thorton.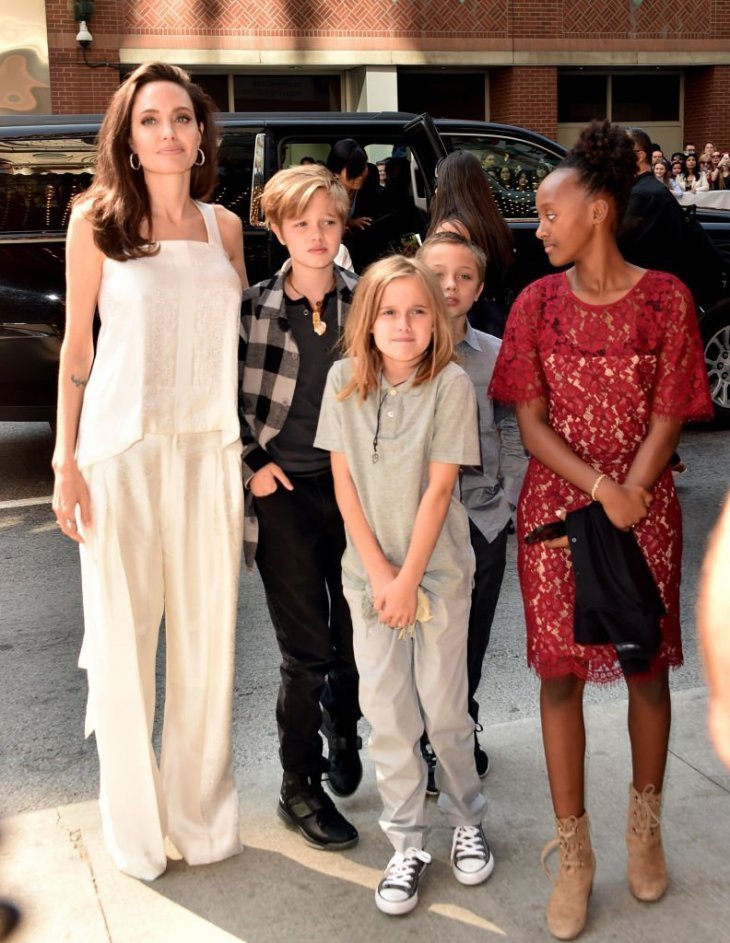 Zahara joined the family three years later. She also wants to be part of the entertainment industry and she even provided the voice for one of the minor characters of Kung Fu Panda 3.
Shiloh is the first biological child of Pitt and Jolie. Even though she is only 11 years old, she has asked her parents and siblings to call her 'John' and the treat her as a boy.
Pax Thien was adopted in 2007. The couple decided to name him after two Vietnamese words that mean 'peaceful sky.' He often avoids paparazzi and doesn't like to be under the spotlight.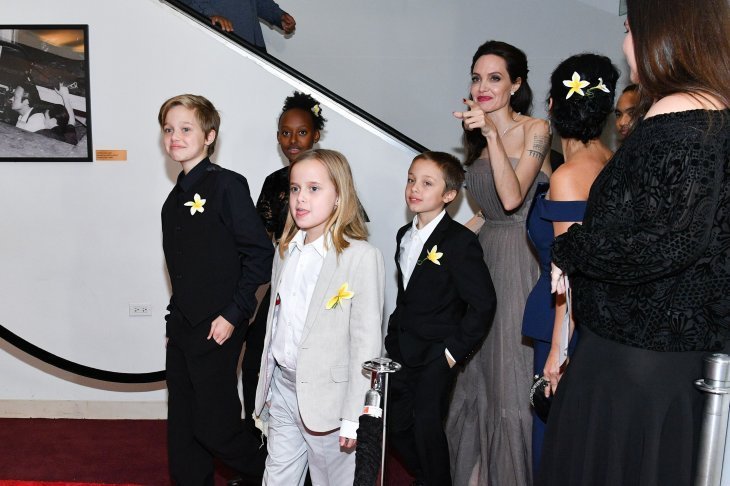 The twins Knox and Vivienne were born in 2008 and the media earnings Jolie made for featuring the babies on the front cover of Hello! magazine was donated to the Jolie-Pitt foundation.
Vivienne has also worked in the film industry as she appeared next to her mother in the Disney movie Maleficent.