Childhood Struggles of 'Happy Days' Henry Winkler That Affected His Parenting Style
Veteran actor and comedian Henry Winkler fondly details how experiencing a difficult childhood helped him structure his parenting techniques. 
It is commonly said that a child can be molded into just about anything. They are also easily influenced by their environment, which makes parenting a somewhat strenuous chore.
Like holding a grandchild pic.twitter.com/ZnsKYlbrsY

— Henry Winkler (@hwinkler4real) July 16, 2019
"Happy Days" star, Winkler has managed to come out so successful despite having a rather difficult childhood. The award-winning actor was born to German Jew parents who barely escaped World War II. 
At 73, he is a popular figure in the entertainment industry and has even co-authored a series of critically acclaimed comic novels for school kids based on his experiences growing up. Winkler's early years can be labeled a painful one as he was knocked continuously down by academics. 
Here I am in PS 87 's library holding the last Here's Hank and Hank is standing in PS 87 's library on the cover ....o my !!!!! pic.twitter.com/SqUdPsyBd8

— Henry Winkler (@hwinkler4real) February 6, 2019
At the time, very little was known about learning disabilities which Winkler seemed to suffer from. He performed excellently well when it came to cracking jokes, but his academic performance suffered greatly. Henry Winkler said:
"School was this immovable object. I was told I wasn't living up to my potential, that I was stupid. My parents, being short Germans, were convinced I was merely lazy. So I was grounded for most of my life. I did not see the moon during my junior year."
Your turn !!! pic.twitter.com/XLNRp8dOps

— Henry Winkler (@hwinkler4real) June 5, 2018
Thanks to his strict parents' constant belittling, Winkler's self-esteem was badly damaged, and even he couldn't understand why he was so different from the other kids. The actor shares that he never came to realize the reasons for his problems until he became a parent himself. 
Winkler fondly recalled times when he would lay down thinking of how he would never be like his parents.  He would say:
"I must remember this: never to repeat these people."
Winkler, who is now a married man and father of three, kept true to that promise. Their son Max, daughter Zoe, live at the family home in Brentwood, Calif which says something about their affection for their parents.
Winkler's stepson, Jed, who is much more grown is the manager for singer Morrissey and lives on his own.
New morning new possibilities. the Salt River pic.twitter.com/Kml0n4rh86

— Henry Winkler (@hwinkler4real) June 27, 2018
WINKLER FINALLY REALIZES WHY HE FOUND IT SO DIFFICULT TO EXCEL AT LEARNING 
Through Jed, Winkler came to discover the truths of his difficult childhood. While Jed was in third grade, Winkler and his wife, Stacey Weitzman found that he had dyslexia. Listening to the experts describe Jed's condition, Winkler, then 31, said,
"That's me." 
Winkler said:
"It answered a lot of questions and allowed me to come to peace with the fact that I was not stupid."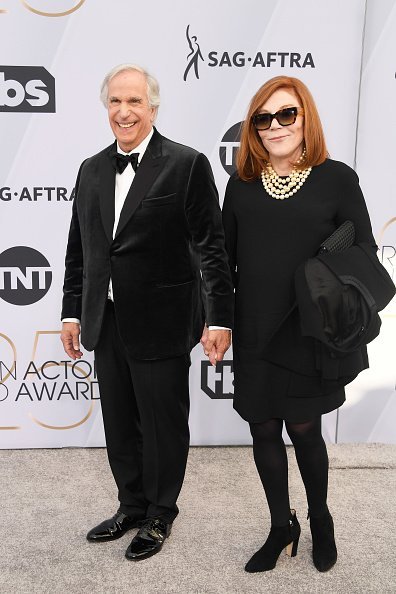 Winkler further explained:
"At least then I knew there was a reason why I was having such difficulties. First, you go through a tremendous amount of anger. Because all those arguments, all that disappointment, all that punishment, and grounding was for naught."  
WINKLER EXPLAINS THE BLESSING THAT CAME HAND IN HAND WITH BEING DYSLEXIC
Having made the discovery, Winkler concluded that being dyslexic made a positive impact on his life. He said:
"Dyslexia taught me kindness."
He added:
"I know what it feels like to be treated like you're not up to snuff."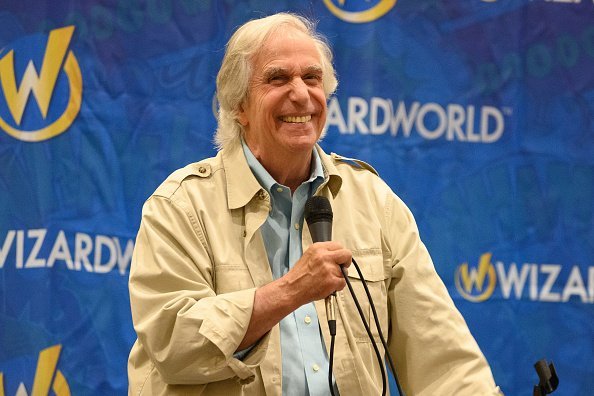 Hence, the book, "Hank Zipzer" was conceived in 2003 after Alan Berger who had been Winkler's agent at ICM, suggested that he write books for children about being dyslexic. Berger introduced Winkler to Lin Oliver, a co-founder of the Society of Children's Book Writers and Illustrators.
Winkler's children also have a lot of fond memories, and that seems to matter even more to the entertainer.