'Hustlers' Star Cardi B Spends $111K on Coffee Table Book at Rihanna's Diamond Ball
Things got interesting during the auction for Rihanna's upcoming coffee table book when Cardi B joined the bidding and emerged victorious. The singer spent $111K after outbidding herself.
Cardi B wanted Rihanna's book so bad she bid on it twice and won it for $111k.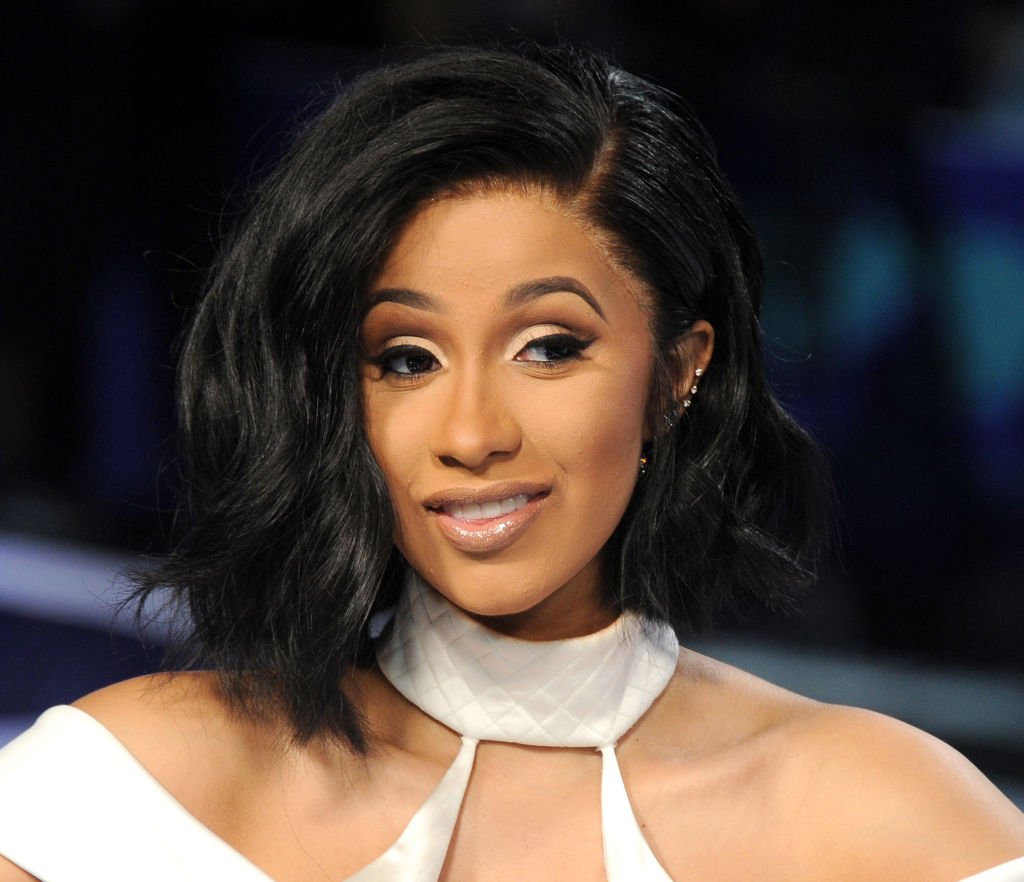 GAME CHANGER
Cardi was at Rihanna's 5th Annual Diamond Ball where an auction was held and offered a signed copy of the Fenty owner's upcoming book for bidding. 
In a show of love for the coffee table book, Cardi went ahead and opened the bidding with an offer of $106k. It was four thousand dollars short of the acutioneer's starting bid of $110K tprompting him to joke, "Do you know how this works?"
But the unbothered celebrity appeared to be serious about her intentions when she later increased her bid to $108K after another interested party challenged her with $107K. And to seal her purchase, she outbid herself and offered $111K. 
The book called "Rihanna" which is set to be released this month will feature never-before-seen images of the singer. She describes it as "a backstage pass, like a fashion book" that complements her 2009 album, "Rated R."
Cardi B bid $111K on an exclusive signed copy of Rihanna's upcoming coffee table book during last night's #DiamondBall — $1,000 more than the auctioneer had asked for (via @people). 💜 https://t.co/3pydTxjfqa

— RihannaDaily.com (@RihannaDaily) September 13, 2019
CALLING THE BALL "GENIUS"
On the night of the Diamond Ball, Cardi praised Rihanna's event for providing an avenue for people to "look good" and donate to charity. She tweeted,
"The diamond ball to me is GENIUS! Everybody wants to look good and they want to go somewhere to look good and why not go to a charity event. Look good raise money!"
The diamond ball to me is GENIUS! Everybody wants to look good and they want to go somewhere to look good and why not go to a charity event.Look good raise money 💰!

— iamcardib (@iamcardib) September 13, 2019
PRETTY IN PINK
And look good she definitely did. The singer showed up at the ball dressed in a stunning pink layered gown and glittering with diamonds. She arrived with her sister, Hennessy Carolina who sparkled in a rainbow-colored dress.
RIHANNA'S GRATEFULNESS
At one point, Cardi posed for a photo with the night's host who was grateful for the support she was getting not just from the "Hustlers" star but from the other guests who responded to her cause. 
"The thing that's making me the happiest tonight is seeing the amount of support, the magnitude of support is really special," Rihanna told People.
"I mean I could be out here and throw a ball by myself and I'd feel good, but the thing that's making me feel this high of cloud nine is seeing people who believe in my cause and think it's something worth donating to, something worth investing in," she continued.
THE CLARA LIONEL FOUNDATION
The annual ball benefits the 31-year-old's Clara Lionel Foundation which supports various global projects including those that cater to education, emergency response programs, and children's advocacies. 
Just this month, the organization has been mobilizing to help the victims of the hurricane that devastated the Bahamas. Rihanna herself tweeted her intentions to be of help by way of her foundation. 
You are in our prayers and @ClaraLionelFdn is already figuring out how best we can help! #HurricaneDorain #Bahamas

— Rihanna (@rihanna) September 2, 2019
In the past, the Clara Lionel Foundation, named after the singer's grandparents has helped other typhoon victims including those affected by Haiyan in the Philippines in 2013 and Maria in Puerto Rico in 2017. 
That same year, Rihanna received the Humanitarian of the Year award from Harvard due to her contributions to hurricane relief, health care, and education through her foundation.