Actress Tracee Ellis Ross Reunites with 'Girlfriends' Co-Stars as Guest Cast on 'Black-ish'
Eleven years after the end of their hit sitcom, the women of "Girlfriends" are back together, and funnier than ever.
Tracee Ellis Ross got together with her castmates from the hit comedy "Girlfriends" on the set of "black-ish" for a hilarious reunion episode.
Ross, Golden Brooks, Persia White, and Jill Marie Jones are in front of the cameras again after 11 years and that old chemistry is still there.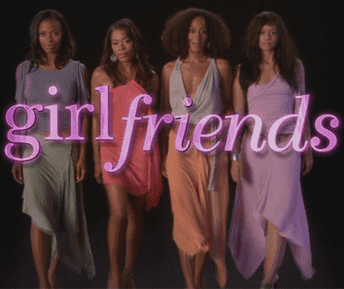 "The timing was perfect to be able to bring Girlfriends to a whole new audience. We haven't all been together on camera since 2006." Tracee Ellis Ross
THE GIRLS ARE BACK TOGETHER ON "BLACK-IS"
The original "Girlfriends" ran for eight years, and the bond forged between the four women runs deep.
For Tracee, it was magical to tap into that synergy again, to see how easily they fell back into their old comedic rhythm of give-and-take on the set of "black-ish."
If you are a fan of "black-ish," watch out for its new spin-off "mixed-ish"
NEW SEASON OF "BLACK-IS" HAS "GIRLFRIENDS" AS GUESTS
Make sure to tune in on October 8, 2019, because that is when the episode starring the "Girlfriends" ladies will air, and it promises to be hilarious as Brooks, White, and Jones play a group of Ross' feminist friends. The episode is appropriately called "Feminisn't."
According to the network's blurb, Bow learns that Diane and Ruby don't believe in feminism, and in order to convince them, she decides to introduce them to a feminist group she belongs to. Any guesses as to who they are?
"BLACK-ISH" PREMIERS SEASON 6 AND A SPIN-OFF
Avid fans of "black-ish" get ready, because Season 6 of your favorite series premiers on September 24, 2019, on ABC.
And if you are a fan of "black-ish," watch out for its new spin-off "mixed-ish" which promises to be as hilarious and irreverent as the original.
"mixed-ish" focuses on the childhood and adolescence of Bow Johnson and the story of her mixed-race family who decides to leave their hippie community and move to the suburbs in the 80s.
Thew new spin-off also premiers on September 24, so don't miss it!
TRACEE ELLIS ROSS SINGS ARETHA FRANKLIN
Actress Tracee Ellis Ross is best known for her role in the hit series, "black-ish," and of course, for being the daughter of R&B Diva Diana Ross.
But did you know she can also sing? The feisty actress shared a clip on Instagram of herself having a sing-along with her co-star Jenifer Lewis.
The two women sang a fragment of Aretha Franklin's "Rock Steady" with Jenifer taking the lead, and Tracee coming in with the bridge.
But although Tracee proves to have inherited her mom's vocal gifts, she lost her timing. The end result was a lot of laughter, and fun between friends.