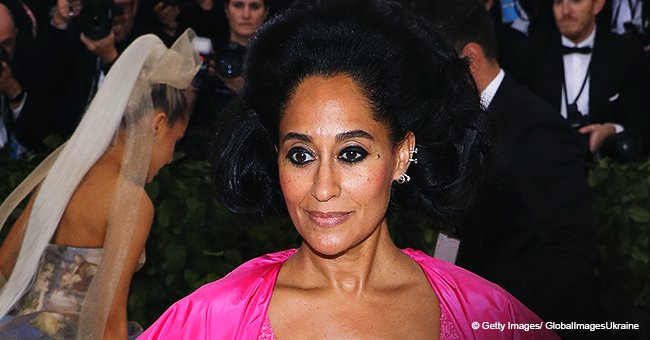 Tracee Ellis Ross' dad shared rare pic w/ his & Diana Ross' 3 pretty daughters. They all look alike
- AmoMama has just discovered from a post on Instagram that the American executive producer, Robert Ellis Silberstein is a very lucky father indeed.
- Robert is the father of three beautiful women, who are all very successful in their chosen careers, and he cannot but show his love and pride in them.
- Just days ago, the Robert took to his Instagram page with multiple posts in which he showed off his three beautiful daughters in photos which he took with them.
Robert Ellis Silberstein is a 72-year-old American music executive and businessman.
Over the course of his career, he managed numerous musicians including his wife, Diana Ross and with whom he had two beautiful daughters, Tracee Ellis and Chudney.
However, just shortly after their marriage, his wife, Diana gave birth to a girl, Rhonda and although Robert was not her biological father, he treated her as his own.
Well, Robert and Diana's daughters have all grown up into beautiful young women, and they are all quite successful in their various chosen careers.
All three women have quite the flair for the spotlights and cameras as all three are into the acting business while both Chudney and Rhonda are also singers.
Tracee is especially famous for her role on the American television comedy series, 'Blackish.'
Proud father, Robert very much loves his three daughters and cannot help but show them off to the world.
Just days ago, he took to Instagram with posts of pictures he took with his daughters, and they all looked so gorgeous as they smiled so beautifully.
What was even more surprising was that all three women looked so much alike even Rhonda who shares only her mother with her siblings.
The picture was just incredible and their resemblance even more so and fans loved the pictures with their comments saying it all.
One fan, @mermstagram commented
'Aww i love this picture y'all look so happy!'
Another @hurhull wrote
'OMG I love this picture. This is so much pure love. And is just me or Tracee and her sisters look like triplets. Lol #beautifulfamily'
Do you also see the resemblance between Tracee and her two sisters?
Let us know through your comments.
Source: Instagram
Please fill in your e-mail so we can share with you our top stories!