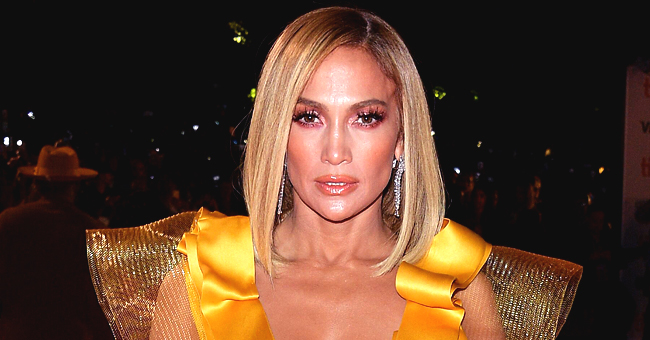 Getty Images
Jennifer Lopez Sheds Tears of Joy over Critical Acclaim for 'Hustlers' Movie after TIFF Premiere
American actress, Jennifer Lopez, was overwhelmed by the reviews on her movie "Hustlers," after its premiere in the Toronto International Film Festival. The actress shed tears of joy in a documentary uploaded to her YouTube channel.
Lopez, 50, posted a short documentary of her experience in the TIFF and her reaction to the reviews after "Hustlers" premiered. The actress was shedding tears of joy when she found out about the positive reviews.
The star posted a 17-minute video to her YouTube channel where she goes to the TIFF, the after-party and later on to dinner and finds out about the review next morning.
LOPEZ DESERVES AN OSCAR FOR HER ROLE
"Hustlers" has earned a whopping $33.2 million in the box office race according to "Fox News." The movie has made quite an impact in the movie industry and has leveled Lopez up on her acting game.
In the movie, Lopez plays the role of Ramona, the queen of a New York strip club. Her character and the cast conceive a plan to get back at their Wall Street clients during a recessive period.
A real exotic dancer inspired the character of Ramona, and she went by the name, Samantha Barbash. Barbash pled guilty to conspiracy, assault, and grand larceny.
She did so in exchange for five years probation in 2017 for scamming Wall Street clients out of hundreds of thousands of dollars.
FANGIRL MOMENT OF THE CAST
In the BTS video, Lopez looked stunning in a white off-the-shoulder outfit at At&T. The entire cast of "Hustlers" is seen fawning at the arrival of Tom Hanks during the photo session.
"I don't have any lip gloss on, am I allowed to stand there?" Hanks asked the cast as he joined them for a picture.
He greeted all of the cast before getting in the frame for the shot. Lopez was seen fawning and eagerly waiting for her turn to talk to Hanks.
"Hustlers" is killing the box office with unexpected earnings and fantastic reviews. The 50-year-old star might win herself an Oscar with this movie.
Please fill in your e-mail so we can share with you our top stories!