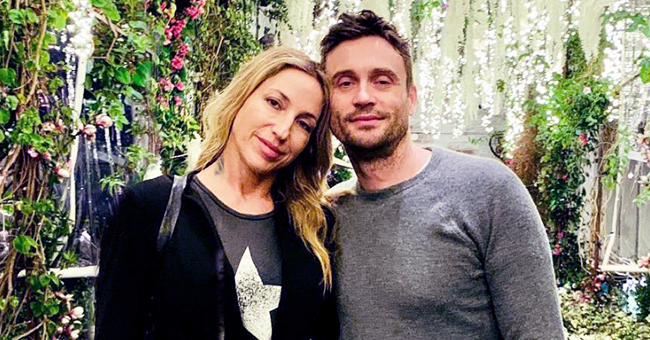 instagram.com/thedanielgoddard
Y&R's Daniel Goddard Is a Doting Husband and a Proud Father of Two Sons
The star actor from "The Young & The Restless" Daniel Goddard have a happy marriage with his wife of over a decade, Rachael Goddard. He is also an excellent dad of two boys, namely Ford and Sebastian Williams.
The Tv personality loves to flaunt his admirable family to the world on social media. His Instagram features an array of images which depicts how happy the Goddard pack is.
Undoubtedly, he has proven to be an incredible father and loving husband who not only loves his family but will go out of his way to bring them happiness.
The proud dad often admits to the brilliancy of his boys via his posts, so whether it is a summer trip or a hosting affair, Papa seems mostly thrilled to have the younger Goddards' by his side.
In a recent Instagram upload, the father of two detailed his thoughts on teenagers and parenthood; establishing his trust in his 13-year-old. He further pledges his unwavering support for his son.
Both father and son wore adorable smiles on their faces. While the older Goddard rocked a white short sleeve shirt, Ford donned a black colored shirt. The post was captioned:
"Can you feel my pride?! It's bursting out of me like one of those creatures out of #Aliens! Cause this is my oldest. And let me tell u…being 13 in this day and age is sooo much harder than when we were kids… But Ford you are facing it like a champ!..."
Ford isn't the only one caught up in this web of undying love. His younger brother Sebastian who joined his dad at the Daytime Emmys was flaunted on the actor's page. The pair rocked matching colored suits and fans were quick to recognize how "handsome" the young chap looked.
Apart from serenading his boys with sweet words, Daniel consistently appreciates his darling wife and mother of his children. The pair said their "I do's" in 2002, and since then cannot seem to get over each other.
Rachel, who is an award-winning interior designer, appears in a couple of her husband's posts and the captions are usually breath-taking!
Whether it's the actor's show of support for her craft, honoring her during her birthday, or celebrating their wedding anniversary, the "Y & R" compliments his wife with the most priceless of words.
Daniel always provides his family with the right support when needed. In 2008, when his second son was about to be born, the father of two was present to take his wife through her delivery. He tweeted about the whole experience and seemed excited about the new addition.
The onscreen star might have been the bad boy of the "Y & R" drama, but in reality, he is nothing but an amazing family man!
Please fill in your e-mail so we can share with you our top stories!