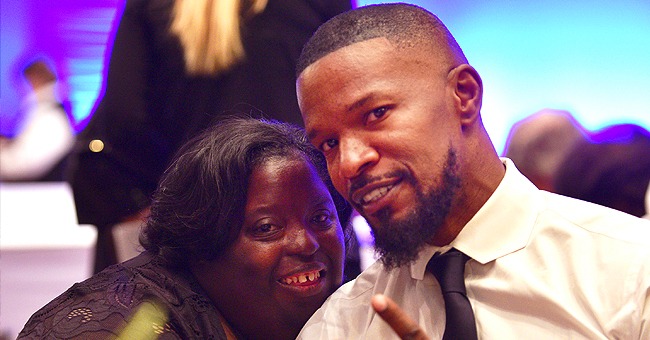 Getty Images
Meet DeOndra Dixon, Jamie Foxx's Sister with down Syndrome Whom He Says Gave His Life Perspective

Actor, singer and comedian Jamie Foxx has earned both an Oscar and a Grammy for his multi-talent, but according to him the real superstar in his family is his younger sister, DeOndra Dixon.
In an interview with NBC's "Dateline," the 50-year-old entertainer talks about the great relationship he shares with his 33-year-old sister who has Down syndrome. DeOndra, who was also present at the interview had a few things to say about her brother.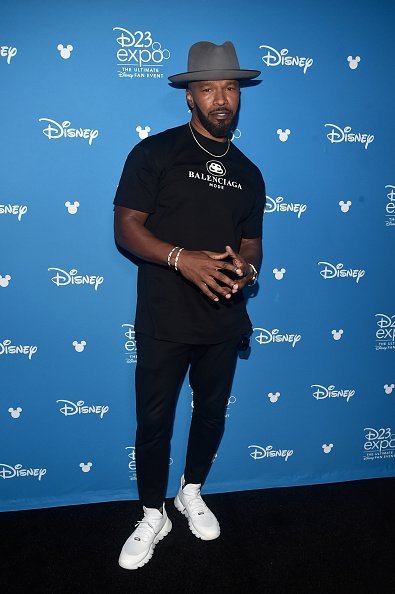 Jamie Foxx at the Walt Disney Studios presentation of Disney's D23 EXPO 2019 in Anaheim, Calif | Photo: Getty Images
Speaking about his sister, Foxx revealed that she had taught him "how to live."
"I learned how to live. Sometimes we get caught up in our world on the extras of everything – 'Ah, the Mercedes is not the right color!' And then you see this girl over here, 'I just want to live. I want to dance. I want to love.' So she brings you back down to what life is," the 50-year-old actor said.
DeOndra has lived with her brother since 2002 after she graduated high school. Presently, she is a global ambassador for the Global Down Syndrome Foundation.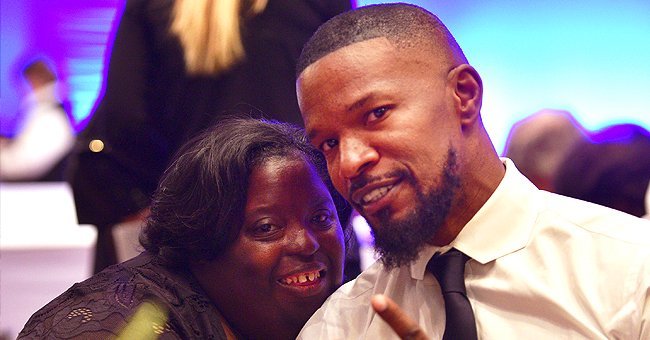 DeOndra Dixon with her brother, Jamie Foxx at the Global Down Syndrome Foundation's 9th annual Be Beautiful Be Yourself Fashion Show at Sheraton Denver Downtown Hotel on November 11, 2017 | Photo: Getty Images
The actor's sister is also an excellent dancer and has shown the world how talented she is at various events. She has danced with her brother on the Grammy stage and appeared in the video for his hit song "Blame It."
The "Django Unchained" actor also revealed that he asked other family members to stay at his place, but all he really wanted was for his sister to stay with him.
"DeOndra was the primary purpose," he said. "I didn't know what she was going to have to do as far as fending for herself and becoming an adult."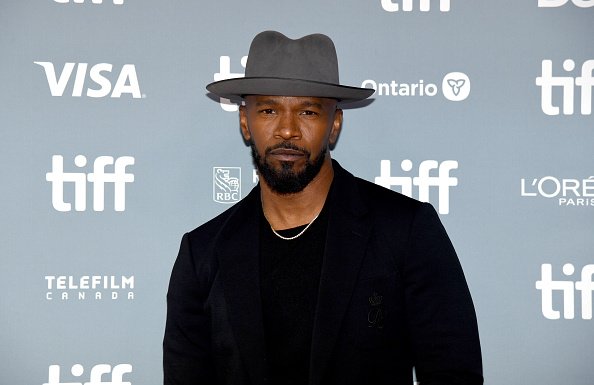 Jamie Foxx at the "Just Mercy" press conference during the 2019 Toronto International Film Festival on September 07, 2019 | Photo: Getty Images
When asked what he hopes for DeOndra's future, Jamie answered,
"That she can live her life with no boundaries like she's living it now. There's nothing she can't do."
"I do feel down and sad and when he's not here," Dixon says in PEOPLE's exclusive sneak peek, which prompts Jamie to hilariously reply, "And what do you do? You text me. You say, 'Where you at?' And, 'Where the money at?'."
DeOndra is Jamie's half-sister; her parents are Foxx's mother, Annette, and his stepfather George Dixon whom he calls "Pops." The clip ended with NBC's Kate Snow sharing an adorable video of the two siblings showing off some dance moves behind the scenes.
The actor also once revealed that his sister has a huge crush on singer, Chris Brown. According to the actor, after he became aware of this, he told Chris who then offered to come spend time with DeOndra. It is obvious the brother and sister duo share a strong bond and it is truly an amazing thing to see.
Watch the full interview on "Dateline" on Friday at 10 p.m. ET on NBC.
Please fill in your e-mail so we can share with you our top stories!