'Grease' Actor John Travolta's Only Daughter Ella Bleu Looks so Grown up in Recent Photos
John Travolta and Kelly Preston's daughter, Ella Bleu Travolta, shares pictures from a trip to Austria. Fans point out that she is the spitting image of her famous father. 
Ella Bleu Travolta is only 19-years-old, but she is already making a name for herself in Hollywood. She first starred in the 2009 film, "Old Dogs" and most recently in her father's latest suspense film, "The Poison Rose."
Growing up with famous parents, John Travolta and Kelly Preston, Ella was a regular feature at her parents' red carpet events. But now she is walking the red carpet, doing interviews and travelling the world, in pursuit of her own career. 
Sharing a pictures from her travels to Austria, where she was promoting her latest movie, with her dad,  she writes:
"Missing Austria...??I hope you all are having a wonderful Summer!!"
In series of pictures she shares some of her favorite things from her trip; the mountain views, the serene lakes and a healthy breakfast she enjoyed.
Admiring her beauty, it's clear to many fans that from Ella's side profile, she looks just like John.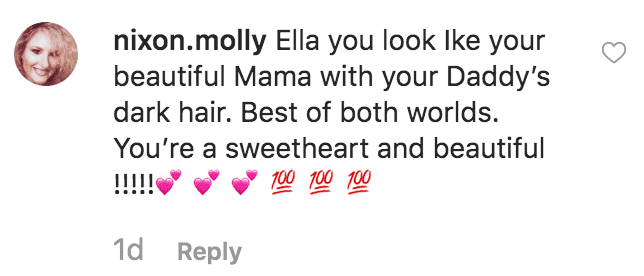 In another picture, which has received over 12 000 likes, she is still showing her side profile, but she gives a bit of smile. Ella wittingly captions the image:
"Did all the gardening myself...??"
The pose only affirms what fans already know and that is, she shares he father famous smile.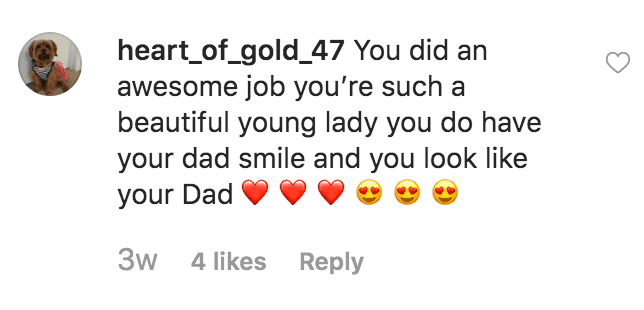 The budding actress didn't use her famous looks to get her movie roles. In fact, acting has been her passion since she was a young child. Speaking to PEOPLE, she shares:
"Since I was very little, I've loved performing, singing, dancing and putting on shows at home for my family and friends."
Performing with her friends, for their families on a little stage area built in their home, Ella has come a long way, since then. Her movie roles have given her credits alongside actors such as Morgan Freeman and the late Robin Williams.