John Travolta attracted attention with his new look during a red carpet outing with his family
John Travolta has been dazzling his fans with his dashing good looks for decades, and now he looks better than ever  
John Travolta, the veteran actor, and star of such hit classics as Grease and Saturday Night Fever stepped  out on the red carpet at the Cannes Film Festival on the 15th of May with his wife Kelly Preston, and his daughter Ella, 18, and son Benjamin, 7, reported Closer Weekly on the 16th of May 2018.
Travolta had changed his look for his role as the New York Mafia Boss John Gotti in the upcoming film Gotti, and his usually black hair was a distinguished silvery gray.
Travolta was dashing in an elegant black tuxedo with a crisp white shirt and black bow tie and his silvery hair, a far cry from the greased back mop he sported as Danny Zuko.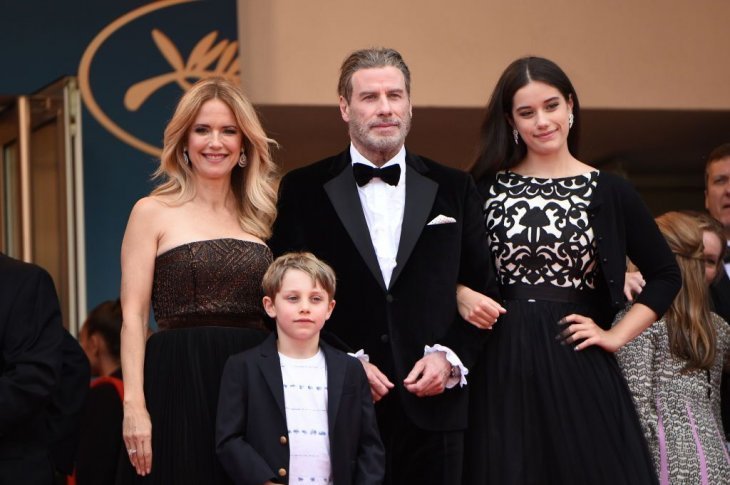 This is the second time Travolta has gone grizzled for a role, and the last time was in September 2017, when he was filming Trading Paint.
In this movie, Travolta plays a veteran car driver who returns to the tracks when his son joins a rival racing team. He costars with Michael Madsen, Shania Twain, and Toby Sebastian - and the lovely country singer plays his romantic interest in her first movie role.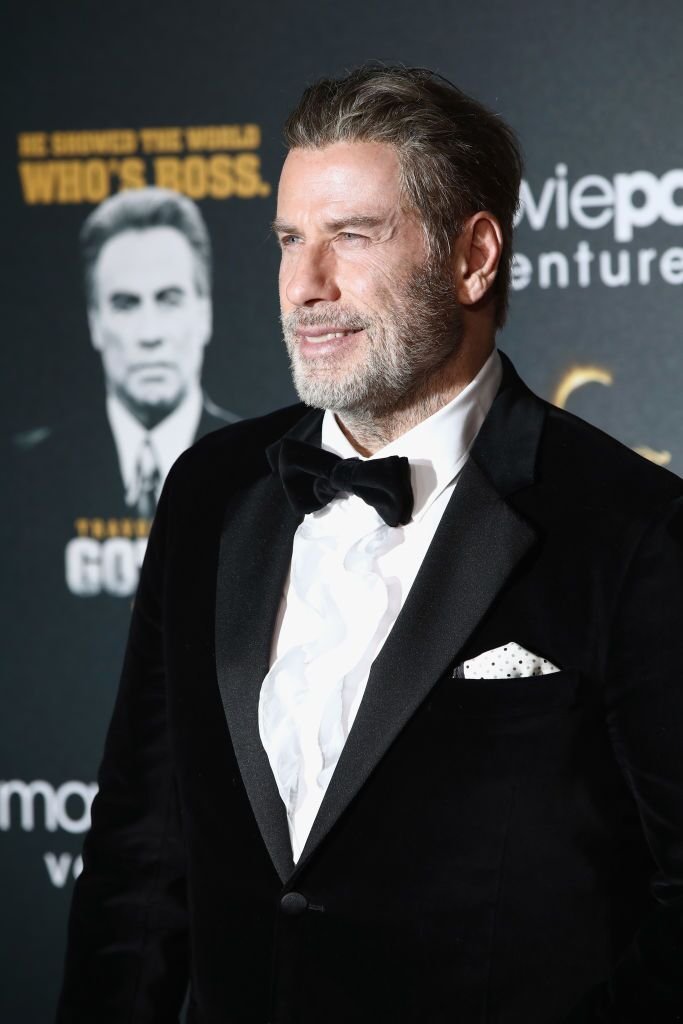 Travolta first broke into show business in 1975 with his role in the hit TV series Welcome Back, Kotter and went on to star in such box office successes as Saturday Night Fever, and Grease.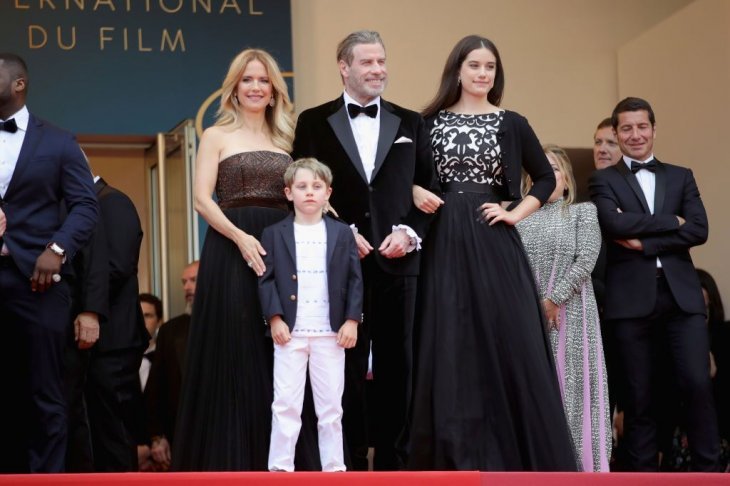 His career took a downward turn during the 80's but his performance in Quentin Tarantino's cult movie Pulp Fiction in 1994, put him back on top, and he has made a large number of critically acclaimed hit movies, mostly thrillers, and action dramas. Travolta, his fans and critics say, only gets better with age.