Model Christie Brinkley's Fans React to Last Video Shared before Severe Injury on DWTS
On Sunday, supermodel Christie Brinkley took to social media to share a video of herself dancing in a costume ahead of the premiere for "Dancing with the Stars."
Christie Brinkley, 65, shared her excitement at the opportunity of starring on "Dancing with the Stars (DWTS)" over the weekend by sharing a clip on Instagram. In the video, the supermodel could be seen wearing a dance costume as she swayed her hips.
The star appeared happy and ready to take on the other contestants. She also shared a still image showing her in a dance pose.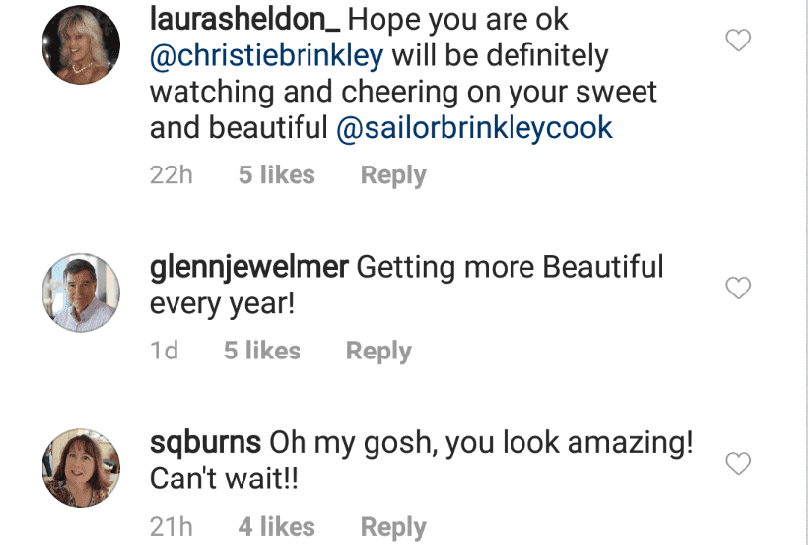 FANS REACT TO CHRISTIE'S DEBUT ON DWTS
Her fans took to the comments section to share in her excitement as they were also thrilled at the prospect of seeing her in action. Brinkley captioned her post: "I'm so excited for tomorrow's show! @dancingabc…"
She also included a quote by Pope Pius XII that read: "To live without risk is to risk not living." However, her excitement was shortlived when she injured herself during rehearsal.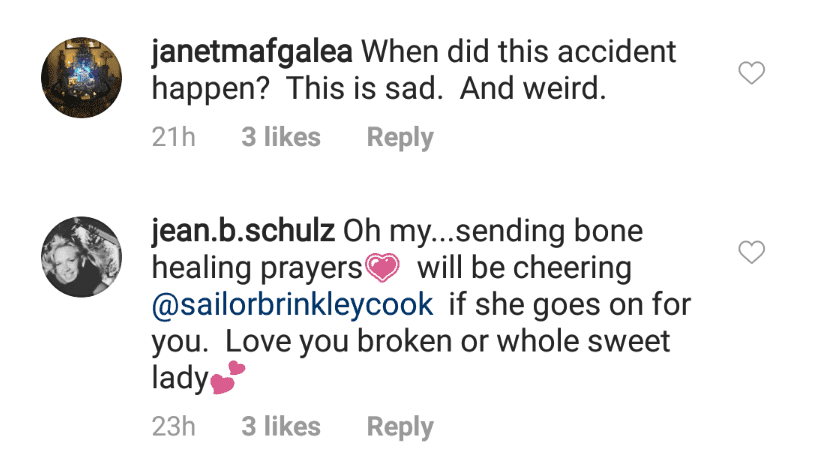 MODEL REVEALS INJURY
A number of fans responded to the post after hearing the news of her season-ending injury. They wished her well and a speedy recovery.
Brinkley's follow-up post confirmed her injury. She wrote: "I just broke my arm into a 1000 pieces requiring surgery with a metal plate and screws to hold my arm together..Im so sorry if I've disappointed anybody! Only something as bad as this could stop me from continuing to dance with my wonderful coach for @dancingabc ...I was having a blast!!!!"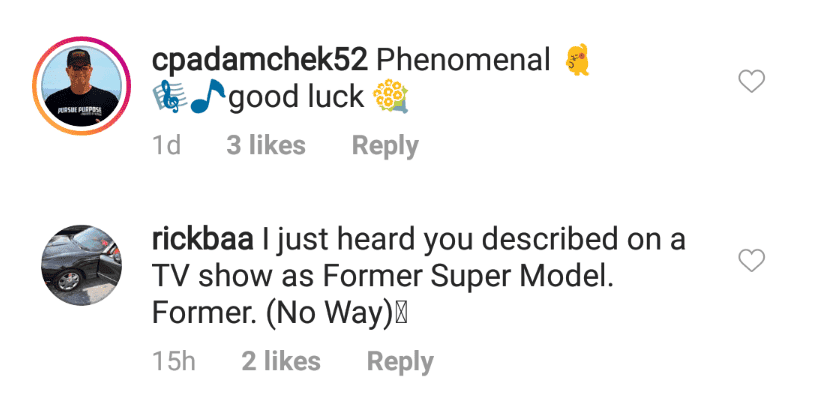 SAILOR TAKES THE REIGNS
The post included a photo of her daughter, Sailor Brinkley-Cook, 21, wearing the same costume her mother had on in the previous post. Brinkley-Cook starred on Monday's episode of "DWTS" in her mother's place.  
Before the episode aired, ABC and BBC Studios also confirmed on "Good Morning America" that "Brinkley suffered injuries which required surgery to her wrist and arm." In a statement, the former "Sports Illustrated" model joked about her injury.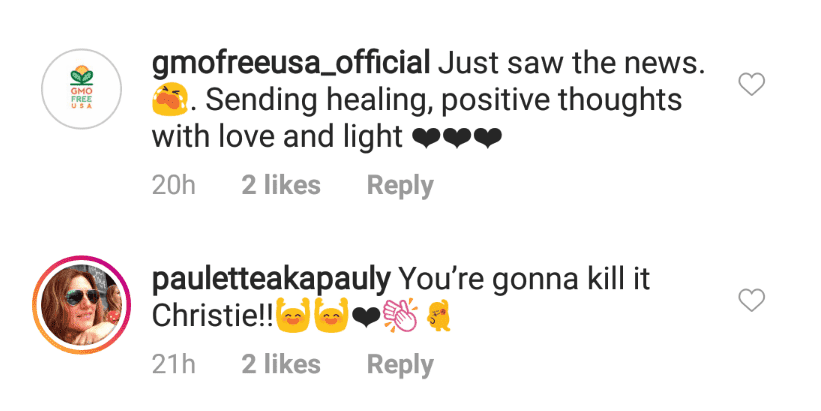 She said: "Showbiz is all about getting a break, and Sailor and I both got one on 'Dancing with the Stars' this season." The star added: "Sailor joined the cast when I got mine … ouch somebody stop me, it hurts to laugh!"
Speaking to "Good Morning America," Brinkley-Cook said: "I'm doing this mostly for my mom! I just want to make her happy and make her proud." According to her mother, the blue bejeweled costume fit her daughter perfectly.
Brinkley-Cook has followed in her mother's footsteps by modeling for "Sports Illustrated's" swimsuit editions in 2017 and 2018. Brinkley shares her daughter and son Jack Brinkley-Cook with ex-husband Peter Cook and is also a mother to Alexa Ray Joel, whom she shares with ex Billy Joel.
WENDY WILLIAMS MOCKS CHRISTIE'S INJURY
During Monday's season 11 premiere of "The Wendy Williams Show," the host discussed Brinkley's injury. Wendy Williams, 55, claimed that the injury appeared "fake" while referring to a video that showed the incident.
EXCLUSIVE ballroom bombshell! @SeaBrinkley is out of @DancingABC before the season begins. She tells @Ginger_Zee about her injury and the moment she called her daughter Sailor to ask her to step in for mom coming up on @GMA! #DWTS https://t.co/vCu1GI9DWR pic.twitter.com/SBDoWy84Aq

— Good Morning America (@GMA) September 16, 2019
Addressing Williams' accusations, Brinkley revealed she was "shocked" and intended to give the host a call. "Dancing with the Stars" season 28 airs on Monday night's at 8 p.m. ET on ABC.