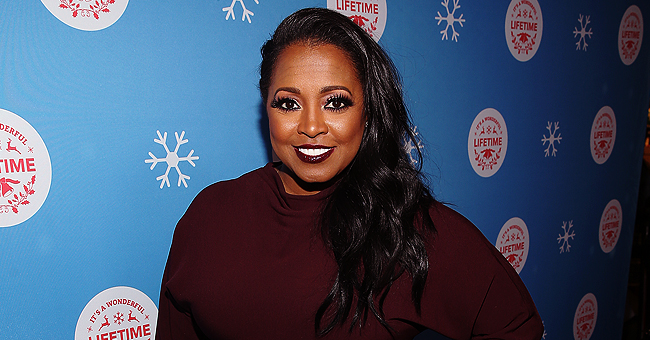 Getty Images
'Beauty Shop' Actress Keshia Knight Pulliam Shares Photo of Daughter Ella & Mom at Niagara Falls

The apple doesn't fall far from the tree and reality TV star, Keisha Knight Pulliam proves this to be true in her recent upload of an all-girls post.
KEISHA'S EYE-CATCHING UPLOADS
The mother of one stops at nothing to show how adorable her toddler daughter, who happens to be her look-alike, looks. The details from the image revealed that the trio was all out to have fun, which was seemingly successful.
Little Ella Grace Hartwell stuck out her tongue like her mom, while grandma opened her mouth in amazement. The Instagram post read:
"The three amigas take Niagara Falls! #MommyEllaAndGaga #Family #Love."
Fans on the internet were quick to gush over the admirable family shot, and they flooded the comment section with heartwarming words, complimenting the beautiful picture of the girls.
This is not the first time the "Bill Cosby" show star will be serenading the little princess of her social media page. Earlier in the year, when Ella clocked 2-years-old, the proud mother of one bombarded the internet with a series of photos of her little girl.
The first showed the celebrant in a tongue-wagging post, all smiles and posing like she was all out to have fun. Another post from mama revealed that Ella enjoyed her day like a boss.
The 2-year-old sat down in a cake store in Atlanta and had a ranging number of cakes and goodies laid in front of her. The little princess equally donned a pink "Ella" ingrained crown.
Keisha Knight's ex-husband called their marriage quits barely a year after accusing her of infidelity.
Initially, the onscreen star didn't fancy the idea of sharing her daughter's face before she turned two. With a new age came a new policy, and the mother-of-one does not intend to slow her pace in sharing how much bonding she's doing with her toddler.
An image of the pair preparing for bedtime while reading Ella's favorite storybook surfaced online. While another of the duo staring compassionately at each other was also shared on Keisha's page.
ELLA'S PARENTS
The young chap is getting more than enough love and attention from her mother, but, this can't be said of her father. Keisha and former sports star, Ed Hartwell said their "I do's" in the early months of 2016.
Unfortunately, their vows were dissolved a few months later, following Ed's decision to separate from his wife. Their daughter was welcomed in 2017, a few months after the split, and the ex NFL player requested a DNA to be sure of Ella's paternity.
The pair divorced on the grounds of infidelity. While Ed accused his wife of cheating, the mother-of-one denied this claim and shared via her Instagram how unhappy she seemed and how she also intended to opt-out of the union.
LIFE AFTER THE SPLIT
While Ella's father may have moved on to have a new family with his new wife, Carroll and their child, Keisha is still heartbroken but spends her time with her little princess.
However, owning full custody of the toddler, after a Georgian court ordered that her ex is relieved of his daughter's care is good news for Keisha. The "Celebrity Big Brother" star is having the time of her life twining with her girl.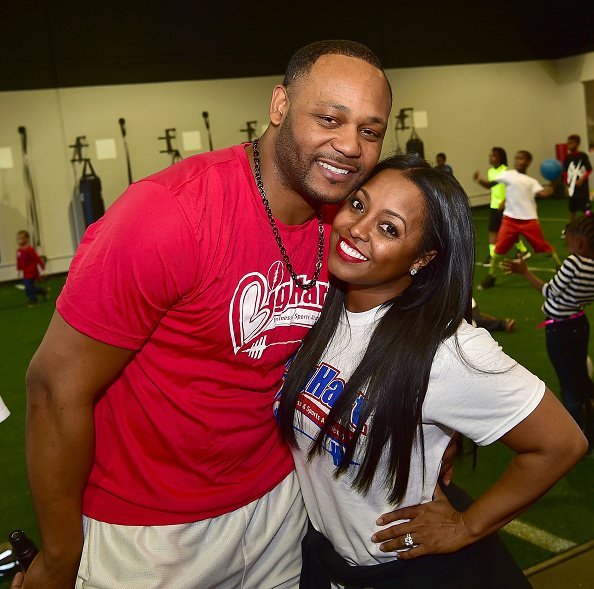 Ed Hartwell and Keshia Knight Pulliam at Big Hart Sports and Fitness Academy Grand Opening in Duluth, Georgia.| Photo: Getty Images.
During mother's day upload, the TV star serenaded her 2-year-old with praises for introducing her to motherhood. Keisha's mom was not left out, as the 39-year-old showered words of gratitude to her mother.
Keisha happens to be having the time of her life with her family, and she stops at nothing to let the world in on her happiness!
Please fill in your e-mail so we can share with you our top stories!