Actress Keshia Knight Pulliam Shares Photos of Daughter Ella with Her Hair in 2 Buns
Keshia Knight-Pulliam has us grinning from ear to ear with new photos of her daughter Ella Grace rocking cute hair buns.
It doesn't seem too long ago that Knight-Pulliam was making us laugh as Rudy Huxtable on the hit "Cosby Show," and now she's a mommy to a toddler.
In latest photos posted to her Insta stories, Knight-Pulliam and Ella appear to be on a flight. While the actress is not visible in the shots, her two-year-old mini-me is the star, wearing a peach t-shirt and grey leggings.
Still To Come: Not only was Hartwell filing for divorce, but he was also requesting a paternity test
In one image, Ella wears a headset over her curly buns. "Someone has stolen mommy's headphones," Knight-Pulliam captioned. A second sees the toddler showing off her adorable dimples to the camera.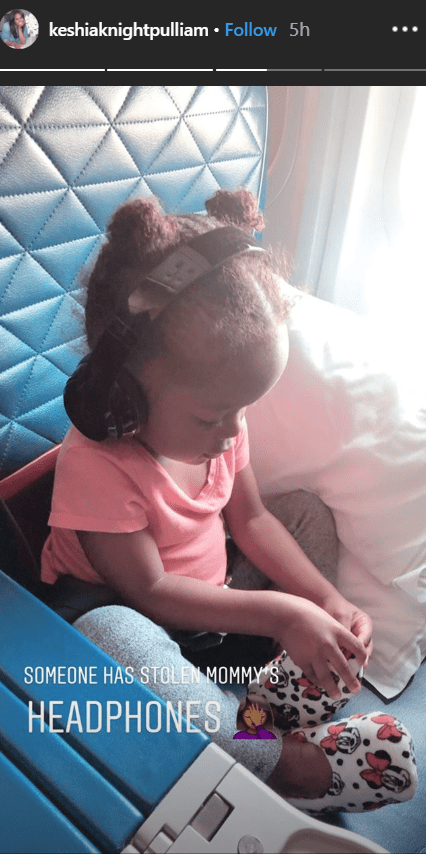 "Hey Dimples," the "House of Payne" star gushed.
To say Ella is Knight-Pulliam's pride and joy would be an understatement. The former child star welcomed her daughter on January 23, 2017, but unfortunately not under the best circumstances.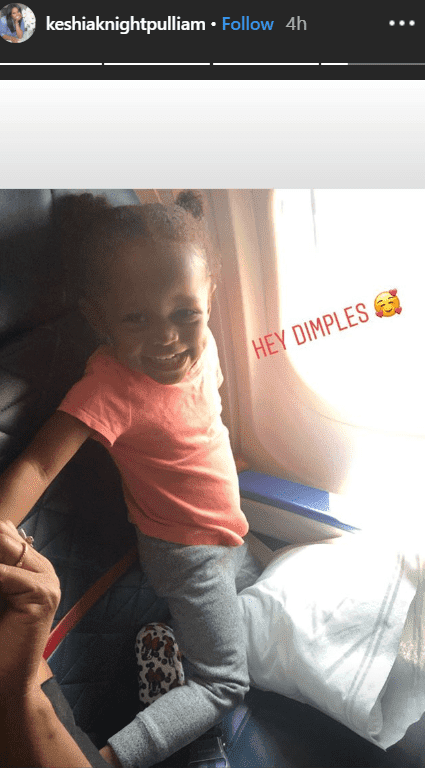 A year earlier, Knight-Pulliam had tied the knot with former NFL player Ed Hartwell on New Year's 2016. Six months later, not only was Hartwell filing for divorce, but he was also requesting a paternity test.
Following news of their split, Hartwell and Knight-Pulliam traded accusations. While the TV star claimed the former athlete cheated on her, he blamed their troubles on Knight Pulliam's alleged obsession with having a baby.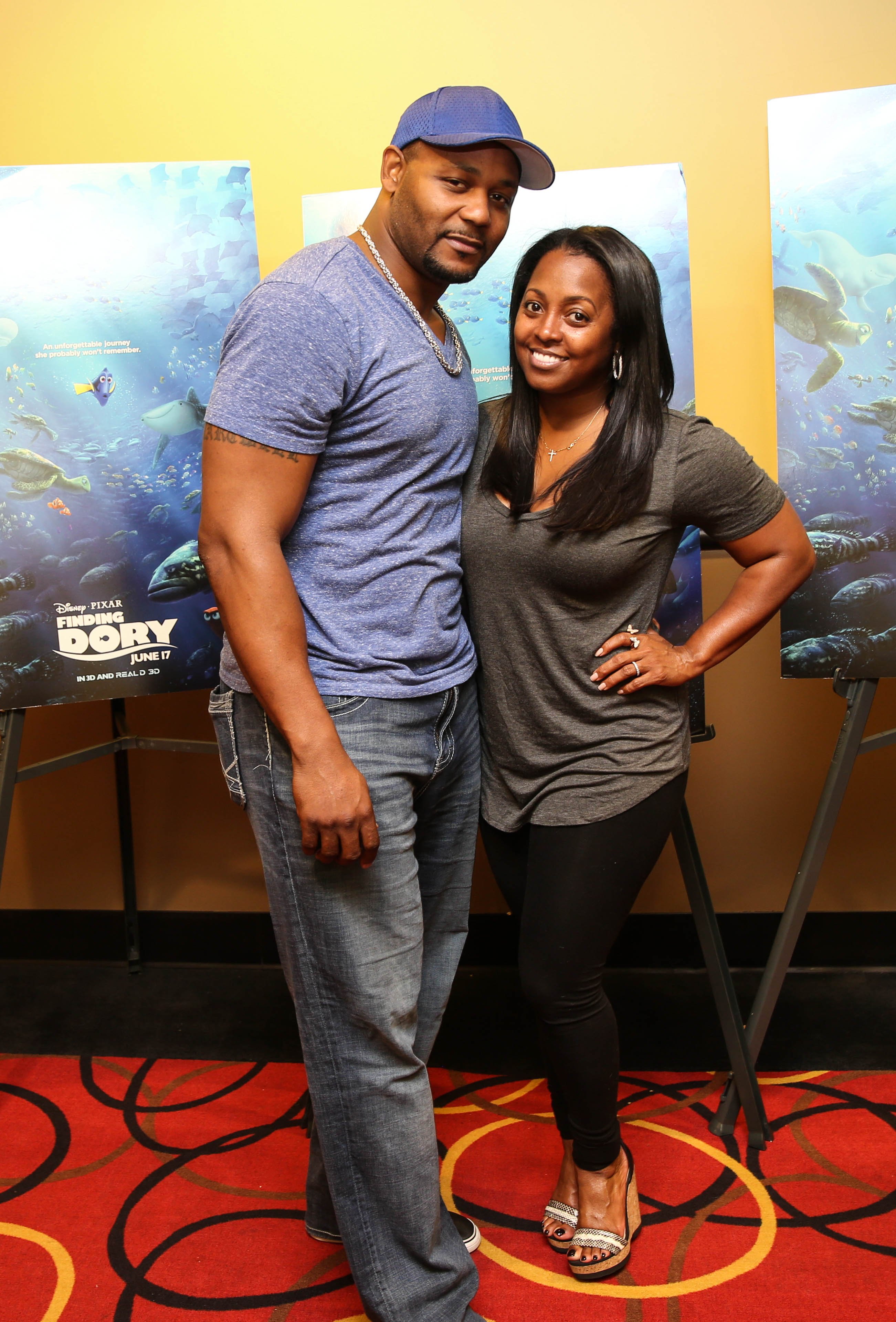 Hartwell and Knight-Pulliam were still involved in a messy legal battle when their daughter was born, and it wasn't until the next year, in April of 2018, that their divorce was finalized.
Still To Come: "Every girl deserves a guy that can make her heart forget that it was ever broken."
The court granted Knight-Pulliam custody of their daughter and Hartwell was ordered to pay $3,000+ per month in child support. In March 2019, a Georgia judge upheld the same terms after the former football player requested a new trial.
Probably because of the unpleasant circumstances, Knight-Pulliam did not reveal Ella's face until September of 2018, and now we can't get enough of the cute tot.
In February, Hartwell reportedly married Tonya Carroll, the same woman who he allegedly cheated on Knight-Pulliam with and with whom he welcomed a daughter, Sevynn Elíse, in 2018.
Seemingly in response to news of her ex-husband getting married to his alleged mistress, Knight-Pulliam shared a picture quote that read:
"Every girl deserves a guy that can make her heart forget that it was ever broken."
While Knight-Pulliam has not dated anyone publicly since Hartwell, she did spark rumors earlier this year after referring to "Tyler Perry's For Better or Worse" actor Brad James as "my favorite guy."