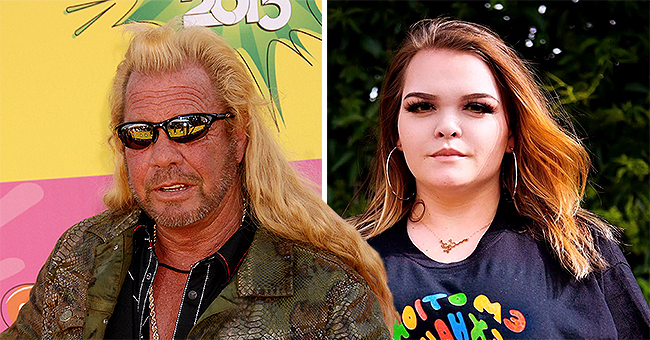 GettyImages // instagram.com/bonniejoc
Duane 'Dog' Chapman's Daughter Bonnie's Message after Dad Is Hospitalized for 'Heart Emergency'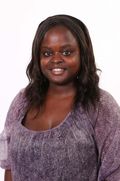 Following the news that Duane "Dog" Chapman was rushed to the hospital, as a result of a heart emergency, his daughter, Bonnie Chapman shares a throwback picture of her family.
Bonnie Chapman is dealing with the reality of her father's hospitalization, resulting from a heart emergency that may need surgery.
TMZ reports, Duane "Dog" Chapman was rushed to a hospital near his home in Colorado, over the weekend.
A source tells the media outlet that he complained of chest pains, which doctors suspect could be a sign of a heart attack. A representative from "Dog's" team confirmed the news saying:
"I can confirm Dog is under doctor's care and is resting comfortably. Thank you for all of your well wishes- keep 'em coming."
So far the only member of the Chapman family to speak out about the situation is his 20-year-old daughter, Bonnie. Sharing a picture from when she was a baby, she writes:
"Love you, pops."
The family photo features the Chapman's sitting on their family couch. Bonnie is pictured sitting on her father's lap, with her mother, Beth Chapman, sitting next to them with her sister, Cecily Chapman.
Having lost their family matriarch, Beth, just three months ago, the Chapman family have had a difficult couple of months.
Speaking with PEOPLE about Beth's illness, Bonnie open's up about her mother's final days. She speaks about the care and support her father gave her saying:
"My dad had a love for her that was constantly growing stronger and stronger. And it really showed her like, 'He is really here for me. He is going to take care of me until my very last days.' It was really nice to see her take comfort in that my dad was always gonna be there."
According to Family Caregiver Alliance's research on the emotional difficulties of caregivers, about 17% found their health deteriorating from the emotional and physical responsibilities that come with taking care of someone else.
Although "Dog's" health condition has not been confirmed by any medical personnel from his hospital, it has been speculated by media outlets that his heart condition could have been triggered by stress.
Please fill in your e-mail so we can share with you our top stories!