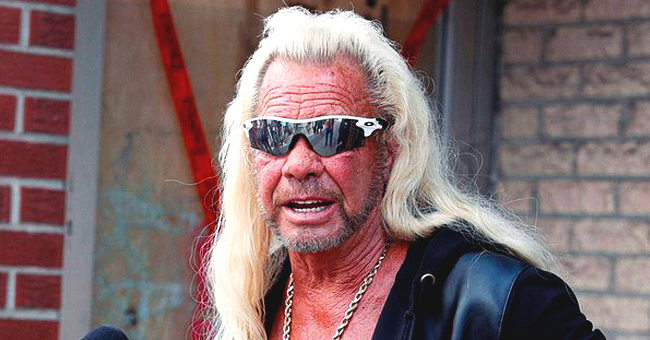 twitter.com/OKMagazine
'Dog's Most Wanted' Star Duane Chapman Hospitalized for Heart Emergency after Wife Beth's Death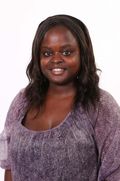 Duane "Dog" Chapman has been hospitalized after suffering from a heart emergency.
An anonymous source tells TMZ that over the weekend, the reality star was rushed to a hospital close to his home in Colorado.
It is reported that doctors have not yet figured out what caused his heart complications. "Dog" was admitted into the hospital for chest pains, which they believe are symptomatic of a heart attack.
Under the doctor's care, he is currently undergoing tests. A representative from his team has confirmed the news, saying:
"I can confirm Dog is under doctor's care and is resting comfortably. Thank you for all of your well wishes- keep 'em coming."
Many of the media outlets following "Dogs" hospitalization suspect that it could be stress related.
"Dog" has admitted in interviews that he is having a difficult time adjusting to the loss of his wife, Beth Chapman. She passed away three months ago from throat cancer.
He admits that despite being aware of her cancer, he was not prepared for life without her. In an emotional interview with Jerry O'Connor he speaks about his grief saying:
"It's so sad to talk about her everywhere, because I don't want to take advantage of that. But if I don't, she'd be so mad."
Although it has not been confirmed by any medical professional yet, many media outlets suspect that his heart emergency could be stressed related.
"Dog" has had a tough couple of months coping with the grief of losing his wife. He admits to Page Six that he lost 17 pounds in the weeks following Beth's death.
Although he did assure the publication that he has gotten his appetite back and is eating again, his hectic work schedule could have also been an added strain. His daughter-in-law, Jamie Pilar Chapman, shares her concern about his promotional tours for the new season of "Dog's Most Wanted," she explains:
"I was worried for him when we were told he had a few interviews this week knowing how hard this has been for him. He's knocked every interview out of the park. Every time he cries, I've cried! He's handled everything with such grace and strength."
"Dog" has also encountered other unfortunate events following Beth's death. He was almost involved in a $430 000 scam from a group of fraudsters based in Dubai. He also encountered a break-in, in which items were stole, from his store, including personal items that were set up in a memorial for Beth.
The Chapman family have been resilient in life as they have been catching fugitives on the street, we hope that for "Dog's" fast recovery.
Please fill in your e-mail so we can share with you our top stories!