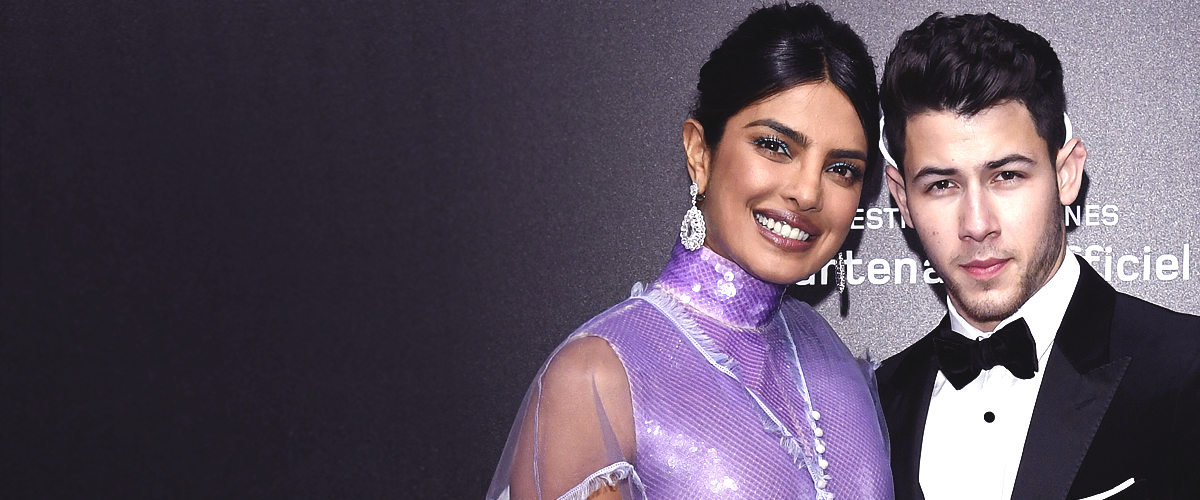 Getty Images
A Timeline of Nick Jonas and Priyanka Chopra's Love Story
Nick Jonas and Priyanka Chopra did not meet or date as Hollywood celebrities typically do. Find out how Instagram led them to become couple goals nearly a year into their marriage.
Nick Jonas just celebrated his 27th birthday and his wife Priyanka Chopra, 37, sent him the sweetest message in which she called him "The light of my life."
Almost a year into their marriage, she described him as the "most generous loving man I have ever met," so clearly they haven't fallen victim to the usual short runs that celebrity couples face.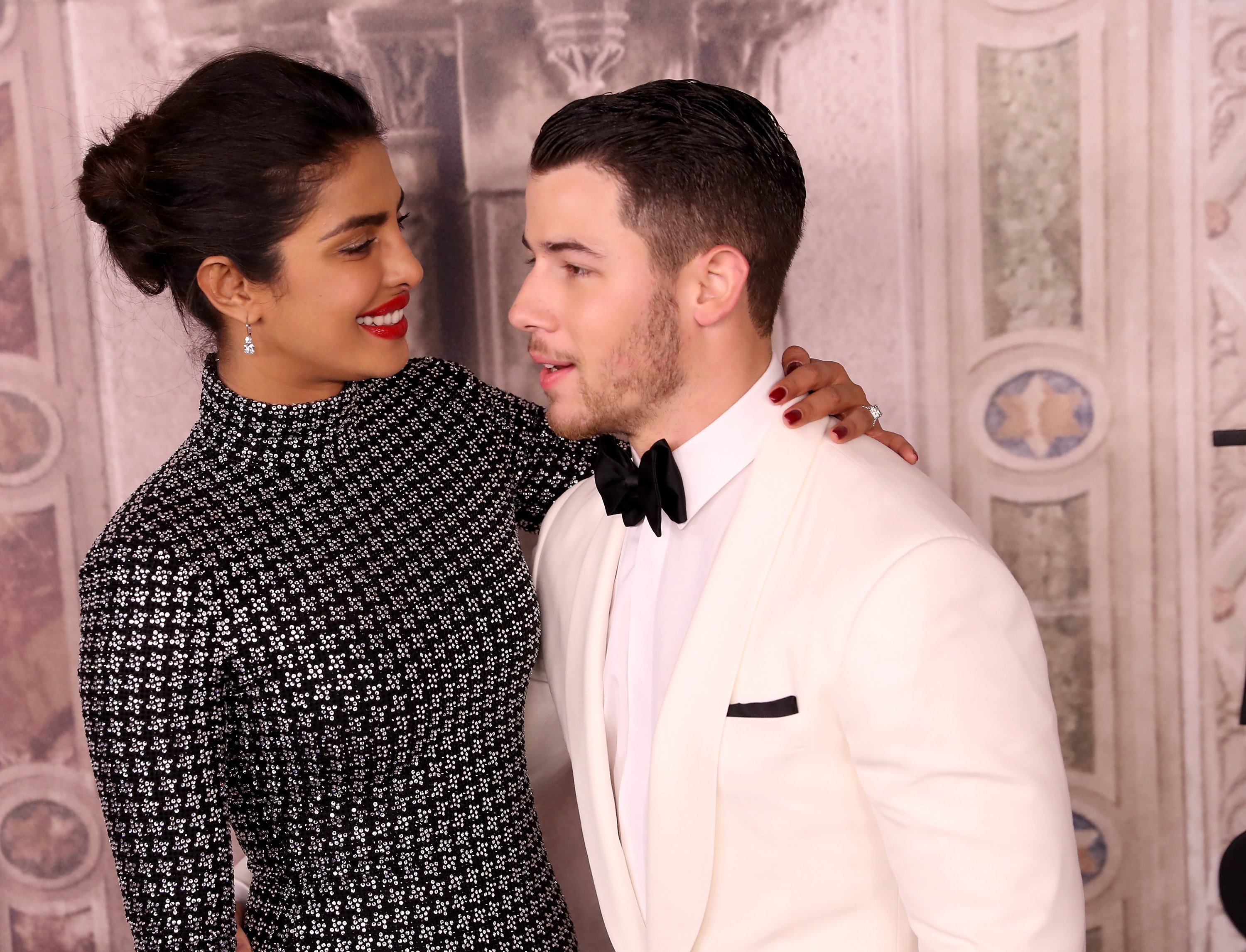 Priyanka Chopra and Nick Jonas attend the Ralph Lauren fashion show during New York Fashion Week in New York City on September 7, 2018 | Photo: Getty Images
Online meeting - September 2016
One might think it's because the pair have a solid foundation for their relationship, but we also know that they got engaged merely about two months after their second Met Gala outing.
The pair met online via Twitter in September 2016 when Jonas decided to slide in Priyanka's DMs (Direct Messages). "I'm hearing from a few mutual friends that we should meet," he told her.
Priyanka responded by telling Jonas that her team could see these messages and they should just text. According to Jonas, they continued to text in a friendly manner "with an eye toward flirtation."
Meeting in person - February 2017
Months later, the pair finally saw each other — as friends — at the 2017 Vanity Fair Oscars After Party. That's when Jonas actually gave Chopra a preview of what was to come.
According to Elle, he said, "Get on one knee—this is in front of a bunch of people—and I say, 'You're real. Where have you been all my life?' Like, loud."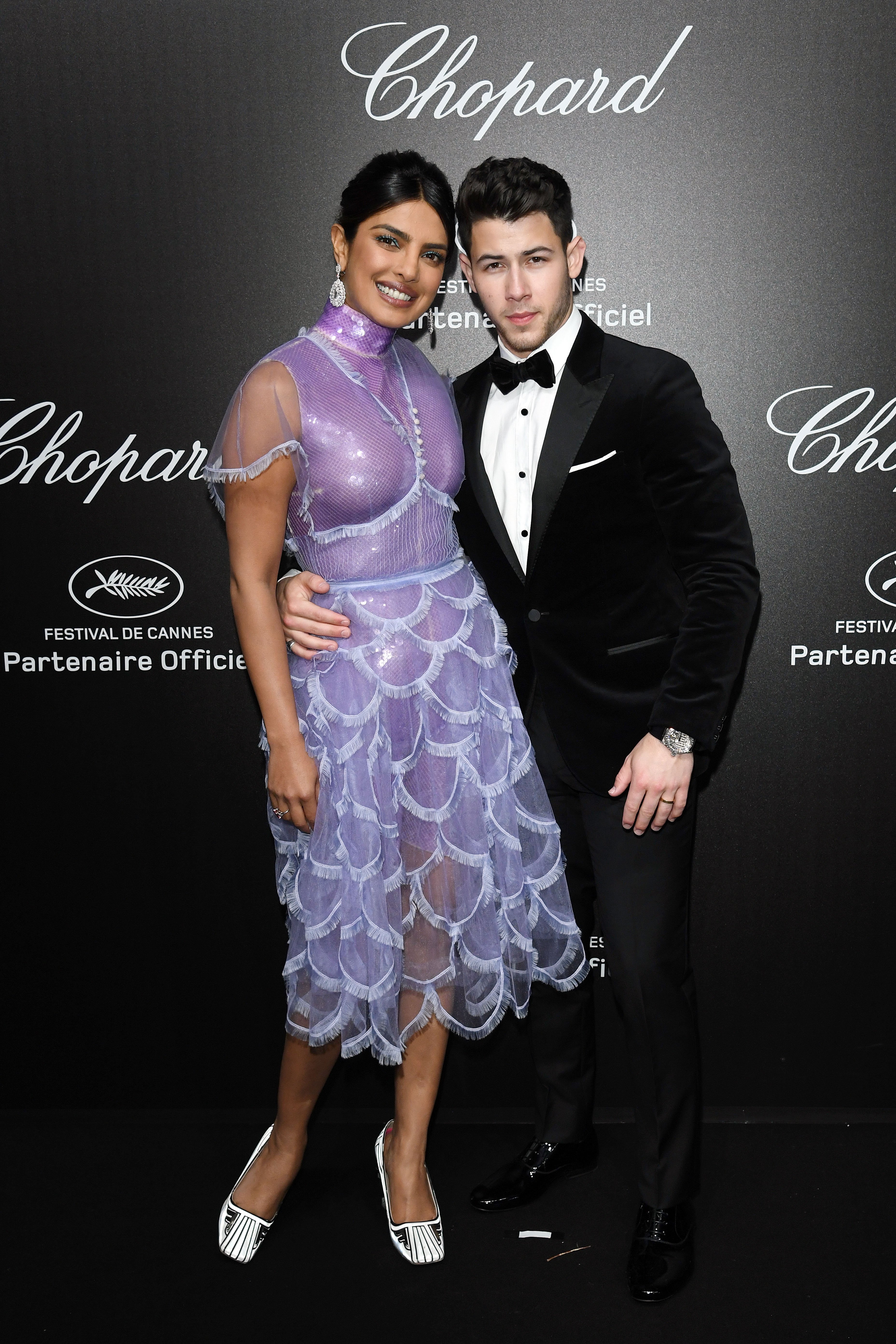 Priyanka Chopra (L) and Nick Jonas attend the Chopard Love Night photocall in Cannes, France on May 17, 2019 | Photo: Getty Images
Met Gala couple - May 2017
The fairytale romance did not quite take off from there though. It would be another couple of months until they went out together again to the Met Gala.
They both wore Ralph Lauren clothing and, of course, looked pretty amazing, yet it was after the event things went to another level. Jonas met Chopra's mother and the three of them hung out.
Nick Jonas and Priyanka Chopra attend the Costume Institute Gala in New York City on May 1, 2017 | Photo: Getty Images
Another Met Gala meeting - May 2018
Elle reported that the couple didn't see each other until a year later at the next Met Gala. Nick invited Priya to a live performance of "Beauty and the Beast" as well as a Dodgers game over Memorial weekend.
At that point, the public took note of the budding couple, and this time it seemed they were spot on. Just two months later on July 19, Nick and Priyanka traveled together to Crete, Greece and got engaged.
The engagement - July 2018
"Will you make me the happiest man in the world and marry me?" Nick asked the Indian actress, singer, and Miss World 2000 winner. He didn't get an answer very quickly.
Speaking to Vogue, Nick reportedly said that Chopra took 45 seconds to answer. In that time, he said: "I'm going to put this ring on your finger now unless you have any objections."
Red carpet appearance - September 2018
On September 7, 2018, Jonas, a singer, actor, and songwriter walked the red carpet hand in hand with his fiancée for the Ralph Lauren 50th anniversary fashion show.
They wore Ralph Lauren outfits for the event and were photographed by none other than Alex Lubomirski, the same photographer who worked for the Duke and Duchess of Sussex.
Bachelor and bachelorette parties - November 2018
Both Jonas and Chopra said farewell to their singlehood with a bang by throwing separate bachelor and bachelorette parties. Chopra held hers in Amsterdam.
Jonas, however, held his on a huge yacht in an unknown location. Both parties got air time on social media and didn't seem to get too wild at the events.
The Mehendi ceremony - November 2018
On November 28, Jonas and Chopra held a puja, a traditional Hindu celebration, in India. Both families came together for the big day, which saw Chopra in a colored pink and green Indian dress.
Chopra was also adorned with henna designs on both her hands and feet. She shared a clip a week later showing the epic dance party, known as Sangeet, that went down.
The wedding - December 2018
On December 1, 2018, Jonas and Chopra, dazzled guests at the Taj Umaid Bhawan Palace in Jodhpur, India. Chopra told People that it was "a religious mash-up."
Elements from both Christian and Hindu traditions were inculcated into the wedding as well as the four receptions that followed. Close family, including the other Jonas brothers Joe, Kevin, and Frankie, attended.
For Chopra, she had her mother walk her down the staircase as she carried a 75-foot train behind her. Also present were her sister Parieneti Chopra, and close friends actress Sophie Turner and Isha Ambani.
Please fill in your e-mail so we can share with you our top stories!