Inside Blake Shelton and Adam Levine's Ultimate Bromance
One of the best things "The Voice" gave us was the hilarious banter between judges Blake Shelton and Adam Levine. And although people often wonder if the musicians are really friends or is it just for the show, they have made it clear their relationship is genuine.
Blake Shelton and Adam Levine have been the best of frenemies since season 1 of "The Voice" aired in 2011.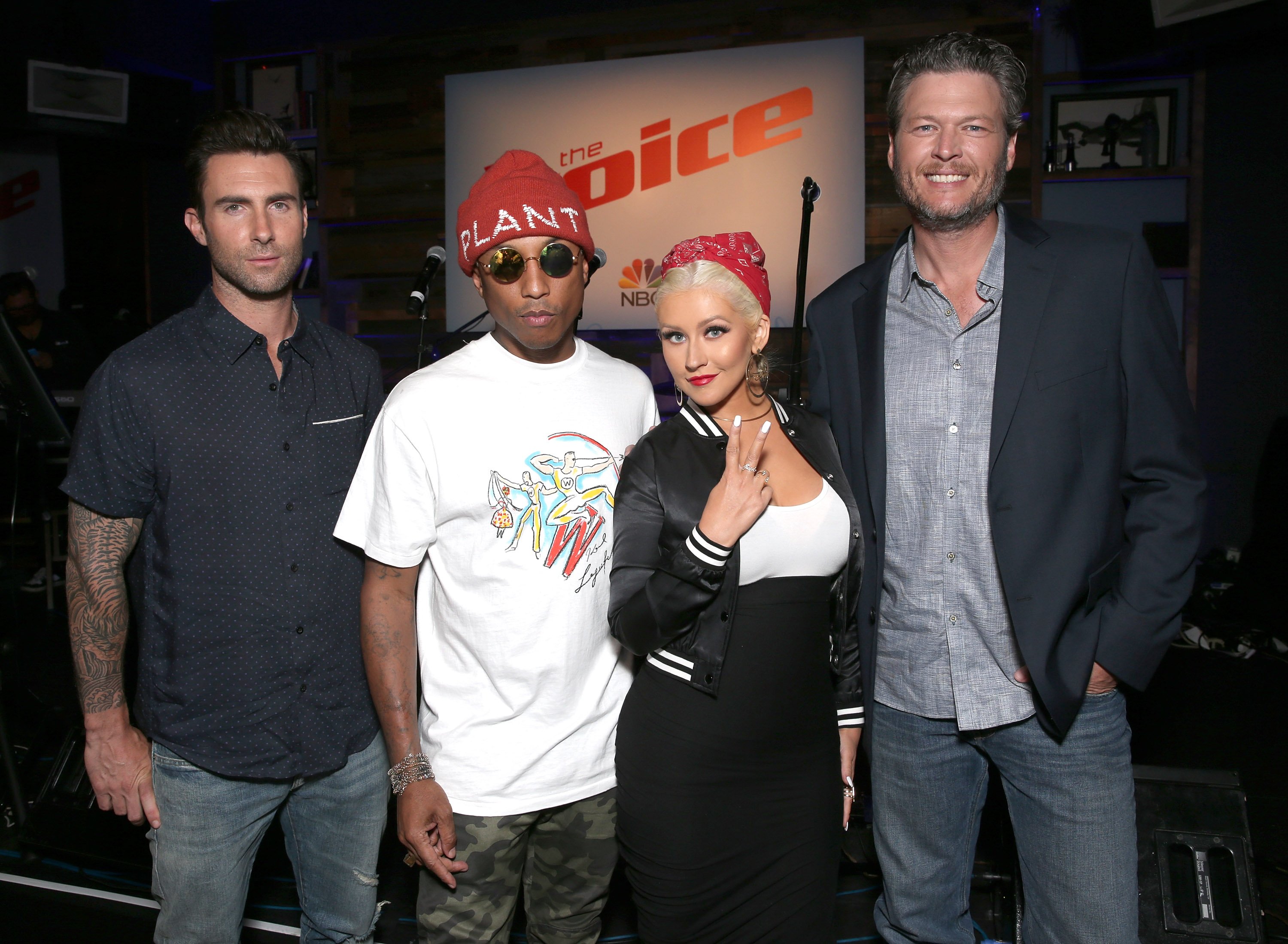 The fans love their dynamic, which include a lot of bickering, making fun of each other, pulling pranks, and throwing insults on the live shows that put the show's producers in awkward situations.
But it's not all violence between the two singers. Adam and Blake are not afraid to display their love for each other too. They're often hugging, praising each other, saying "I love you" and even kissing in front of the cameras.
And although Levine is now out of the singing competition, his friendship with Shelton remains intact.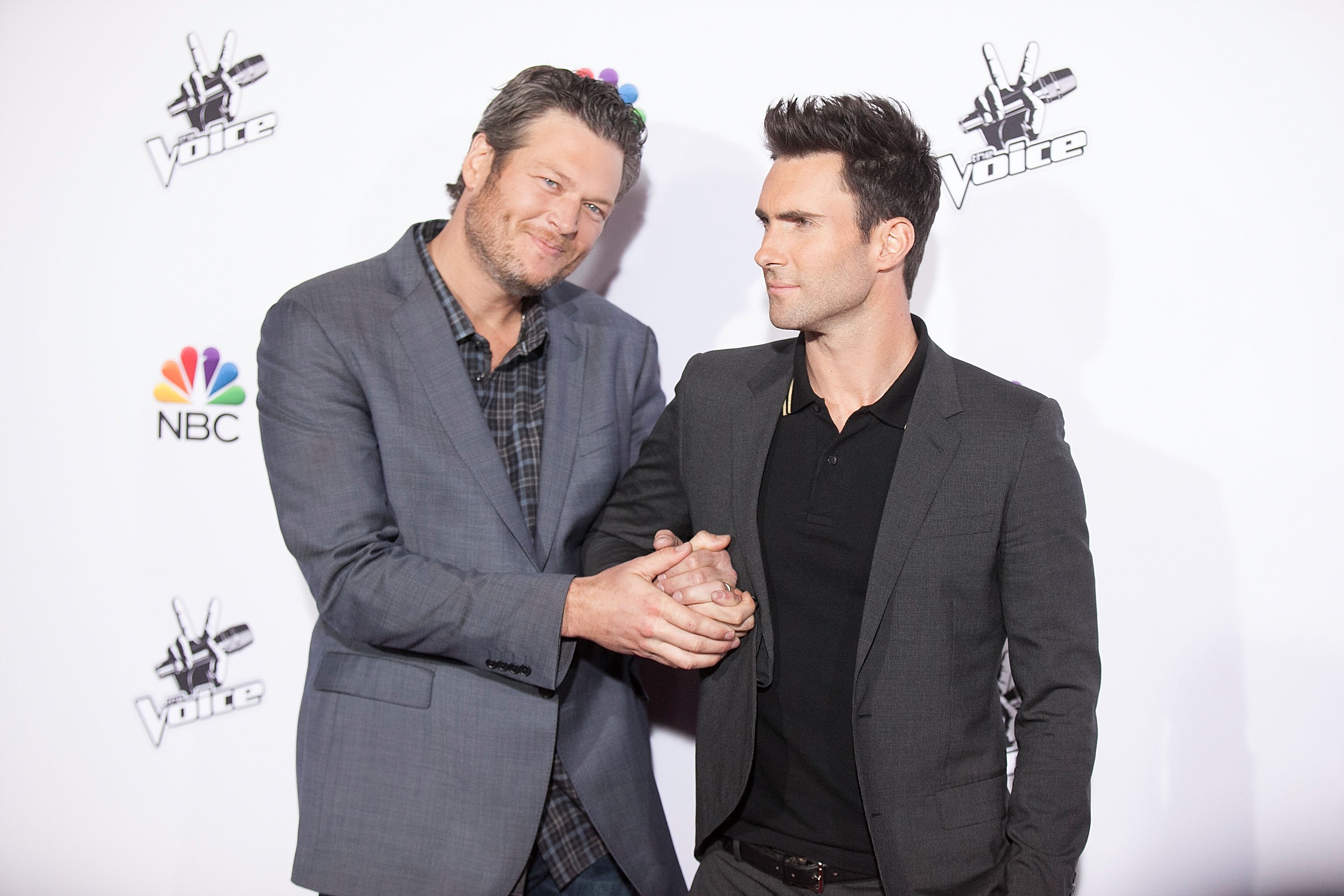 Here's a look at "Shevine"'s friendship.
LIKE HIGH SCHOOL FRIENDS
Adam and Blake met in 2011 when they both accepted to take part in "The Voice," which back then offered viewers a new concept in reality singing competitions.
Shelton recalled the moment he first saw Levine in a speech he offered when the Maroon 5 singer received his start in the Hollywood Walk of Fame.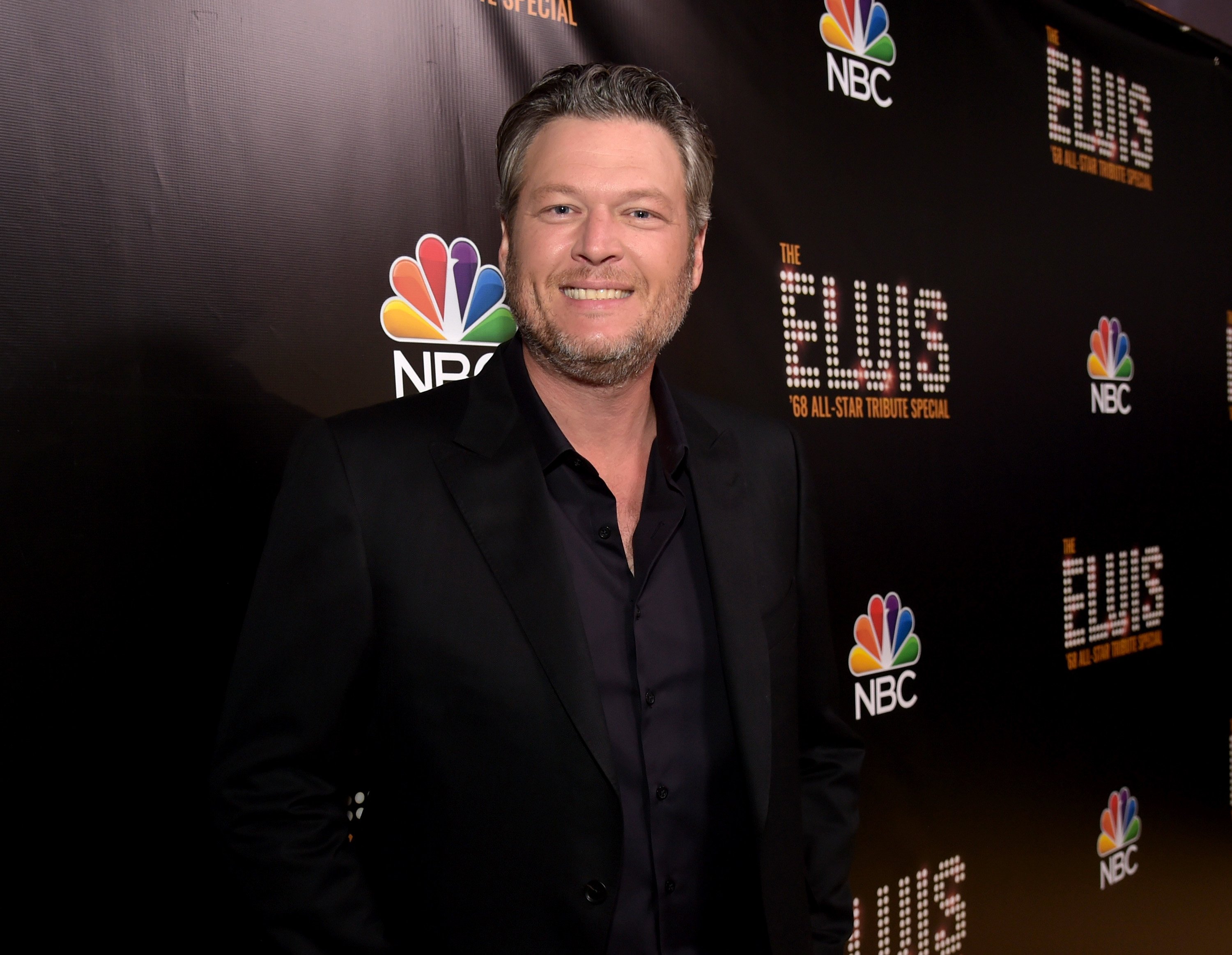 "I first met Adam in 2011," Blake said, explaining how he was the first one to arrive at the first meeting of the show, followed by Ceelo Green and Christina Aguilera.
And then, "this scrawny little guy with a white t-shirt on came in the room and if you would've told me then that this guy would've ended up being one of my best friends I would've called you crazy."
Shelton even described their friendship as being back in high school.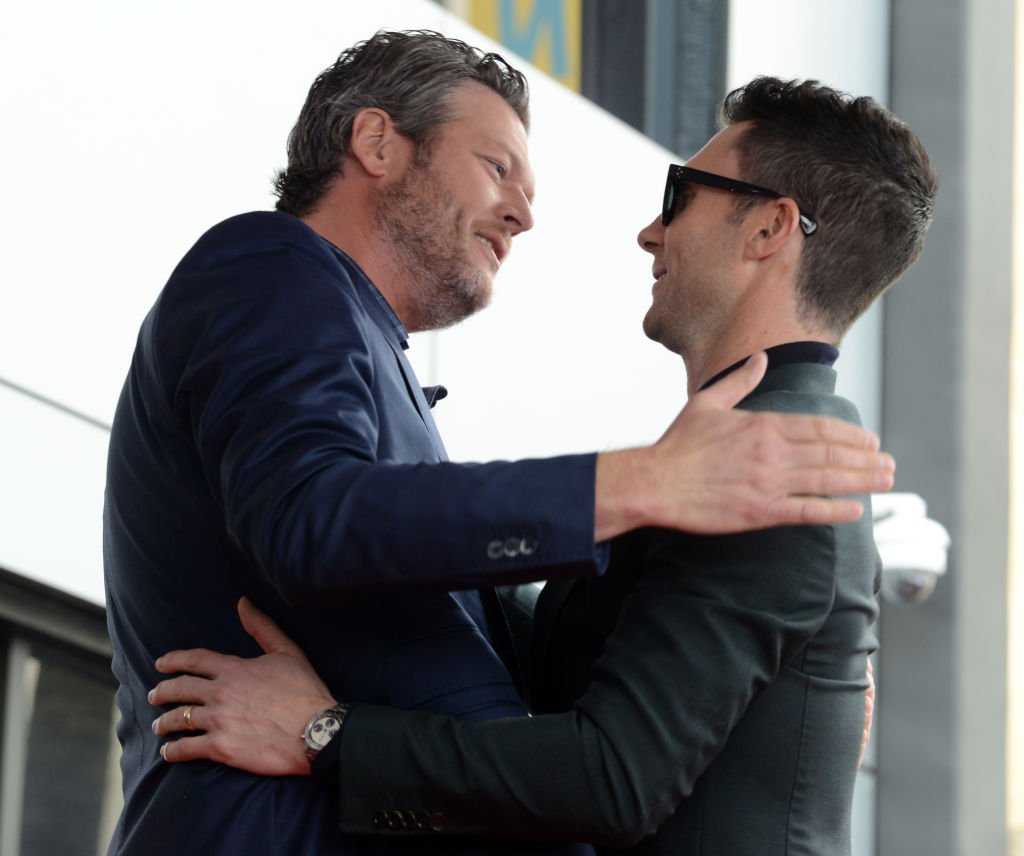 "We're those two guys you knew in high school where we have this bond that is unexplainable," he said. "It brings out the best and worst in both of us. It truly is an explosive relationship."
THEY KNOW HOW TO PUSH EACH OTHER'S BOTTOMS
Although Levine and Shelton were constantly bickering over contestants, and getting on each other's nerves over the littlest things, the country star told the Tennessean they had one basic rule: never end the day mad at each other.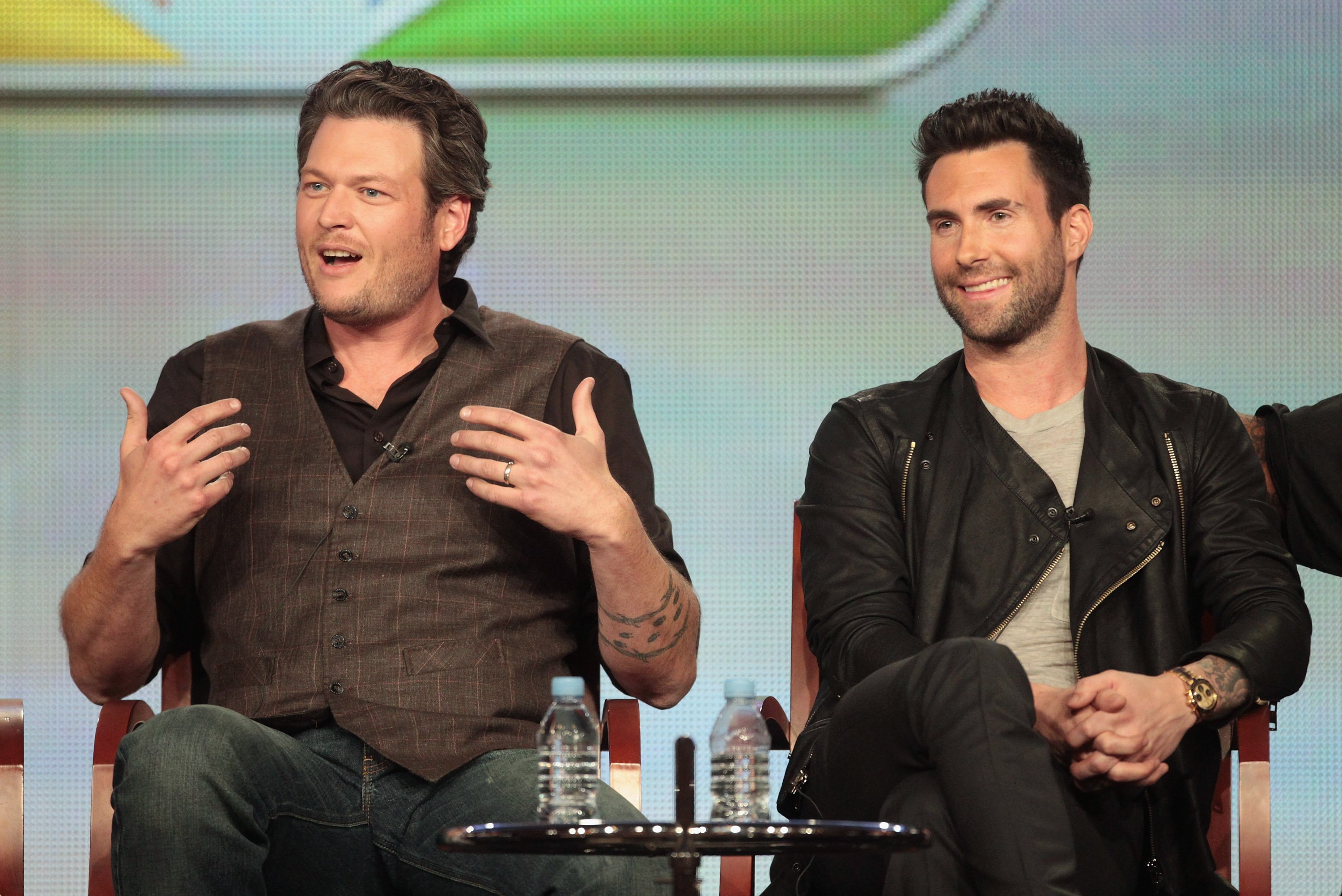 "We are constantly at each other's throats, and sometimes we really do get mad at each other," said Shelton, adding that the Maroon 5 frontman "drives him crazy" but admitting he also knows "every trick to get under [Levine's] skin."
"He's one of the best friends that I have, but I still want to kill him sometimes," Shelton concluded.
One example of the pair taking their jokes too far took place during season 6 of "The Voice." In the middle of the top 10 live performances, Shelton tweeted Levine's phone number for the world to see.
Two weeks later, Levine took revenge by dumping a load of manure on Shelton's "shiny, gorgeous" truck on the studio's parking lot. "That's manure, that's cow dung, that's feces of animals," Levine narrated, as Shelton watched apparently unperturbed.
IT'S NOT FOR THE CAMERAS
Considering the nature of their friendship, many fans have wondered if Levine and Shelton were only playing their bond for the cameras and the ratings, but it's not like that.
"It's so foreign to see anything that's genuine on television these days. That's why I think so much attention is focused on Adam and I," Shelton told US Weekly.
During his speech at Adam's Hollywood Walk of Fame ceremony, Shelton got serious about calling Levine one of his most loyal and real friends.
"Adam and I have been on an incredible journey together, and we have both seen some ups-and-downs… and I've never had a more honest and loyal friend than Adam Levine through my personal journey," the 43-year-old confessed.
A BITTERSWEET SEASON
When Adam announced his departure from "The Voice" last May, he wrote a heartfelt message on Instagram to the producers, crew, fans and fellow coaches. However, he singled out Shelton with a tear-inducing message that read:
"And, BLAKE SHELTON. I couldn't hide my love for you if I tried. Seriously. I tried. Can't do it. Our friendship is and always will be one for the books. Whatever this whole surreal experience was, I'm just happy I got to experience it with you. You're my brother for life."
In response, Shelton wrote on Twitter he was having a hard time wrapping his head about Adam's exit from the show after 16 seasons together.
"I only found out about this yesterday, and it hasn't set in on me yet," he wrote. "Gonna miss working with that idiot."
Having a hard time wrapping my head around @adamlevine not being at @NBCTheVoice anymore. After 16 seasons that changed both of ours lives. I only found out about this yesterday and it hasn't set in on me yet. Gonna miss working with that idiot.

— Blake Shelton (@blakeshelton) May 24, 2019
When the show started filming for season 17, Blake's girlfriend Gwen Stefani replaced Adam, a move that the singer said really softened the blow.
"I can't imagine, honestly, what the show is gonna feel like at first without Adam there," Shelton told Entertainment Tonight. "I mean, we're about to start filming the 17th season of the show, and Adam has been my frenemy from day one, down there on the end."
Still, the "God's Country" singer admitted he knew Levine's exit was coming. He said:
"I think we all knew, on the inside of the show, that he was ready to make a move. I know he's happy with his decision. Doesn't mean I am, or any of us [are happy], but at least they were able to soften the blow a little bit and bring Gwen back."
Levine and Shelton keep in touch even though they're no longer co-workers, which is the definite proof of how real is their bromance. Long live to #Shevine.