Singer Teyana Taylor & NBA Star Iman Shumpert Proudly Share Pics of Daughter Junie Going to School
Teyana and Iman Shumpert share photos of their little daughter Junie's first day of school, marking another milestone in her life. 
It's officially back-to-school season, and Teyana and Iman Shumpert made sure to proudly show off their daughter Junie's first day on Instagram. If there's one thing the couple made clear, it's that they want to be as present as possible in their daughter's life despite their busy schedules.
This means whenever they can, they'll personally send her off to school, and that's exactly what they've been doing.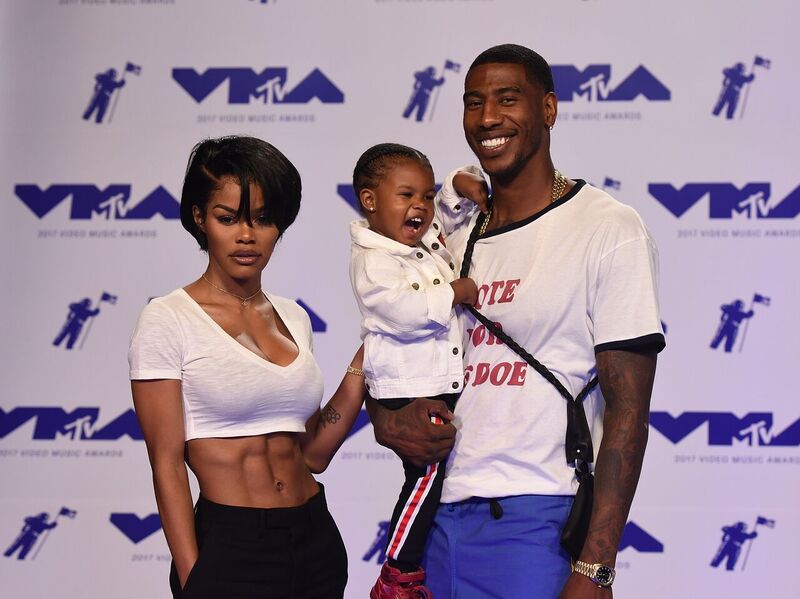 Junie's First Day
Both Teyana and Iman shared the same photos on Instagram, with the proud parents sending off their little one to school. On Teyana's Instagram caption, she made sure to note that her daughter was so excited to go to school. 
Meanwhile, Iman's a bit more on the sentimental side, sharing how "warm" he feels on his chest as he brought Junie to school. The sweet caption came with such a heartwarming video of Iman and Junie cuddling up against each other in the car, with huge smiles on their faces. 
"The type of warm my chest is right now taking this girl to school for the first time!!!" 
Daddy's Big Girl
In another post, Iman shows himself standing on a sidewalk with his little girl, just as she's about to enter her school. Hilariously, the little girl had the same hip-to-the-side pose as her first day of school, and her parents are both wondering where she got it. The proud dad wrote:
"Daddy's big girl checkin in for school! I'm gone cry in the carrr (her and this damn hip lmao)"
Growing Up a Daddy's Girl
It seems Junie is turning out to be quite the daddy's girl, as it's not the first time the two have been seen cuddling up against each other. In fact, Junie even has her dad canceling plans with friends, just so the two of them can bond. 
"Friend: 'I called back to back last night...yall bogus for going out without me. Where'd yall go?' Iman: 'I had bug jo. I never make it.'"
With the NBA season drawing closer, Iman and Junie both need to cherish their time together before the basketball player hits the road yet again.