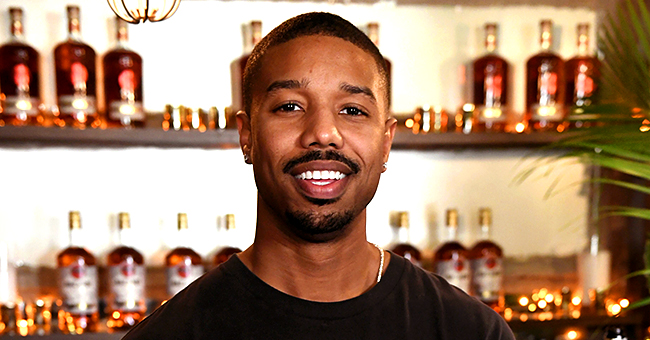 Getty Images
'Creed' Actor Michael B Jordan No Longer Accepts Roles Where He Dies Because of His Mom
Michael B. Jordan has had the most interesting set of roles so far, but a lot of them end with him dying. To save his mom from crying every single time this happens on the big screen, the actor has made it clear that he will no longer be accepting such roles.
During the recent "Just Mercy" press conference at the Toronto International Film Festival, the actor shared that his mom's reaction to seeing his character die on the big screen always remains the same: she cries.
The actor said that this reaction has been proven many times, including his role as Oscar Grant in "Fruitvale Station," and as Killmonger in the hit Marvel movie "Black Panther."
Jordan would much rather accept roles with his character alive from beginning to end, to spare his fans and his mom from any negative emotions during the films he is in.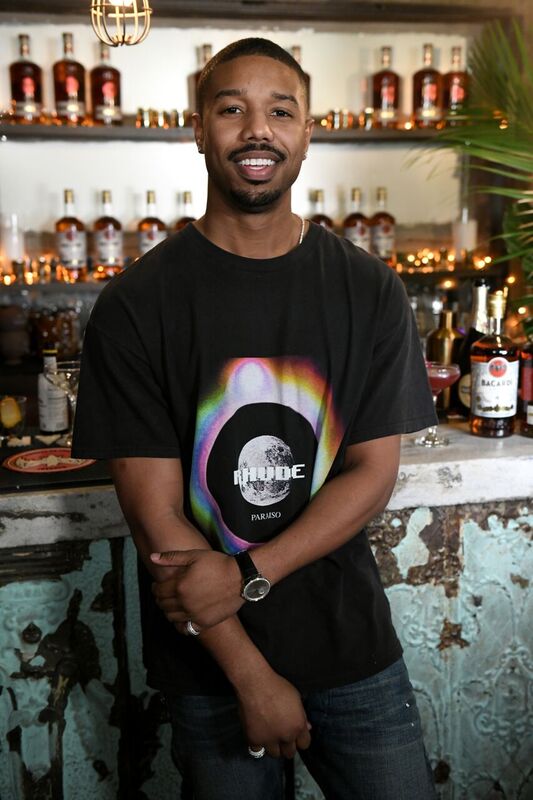 Michael B. Jordan at a bar he co-owns that serves "Black Panther" drinks | Source: Getyy Images/GlobalImagesUkraine
Putting Mom First
Jordan and his mom have a tight-knit relationship, and if declining movie roles because of his death onscreen will stop his mom from crying, he's ready to do just that.
"I never thought about what my mom went through seeing her son die so many times and how she would cry so hard and it would tear me up, and when I got older and matured and started looking at things, I was like, 'Man, I can't do this anymore. Part of the reason why I almost refused a lot of roles [was] because I can't die anymore."
From Beginning to End
Jordan would much rather accept roles with his character alive from beginning to end, to spare his fans and his mom from any negative emotions while watching the movies he is in. He adds that when an actor is seen dying onscreen so many times, it conditions audiences to think that this is what happens to him in every movie, and that's something he hopes to avoid.
"You want to be able to put those heroic tones in it, depending on, you know, leading man. That's kind of what I was going for, so it was strategic to walk away from some of those roles and start living."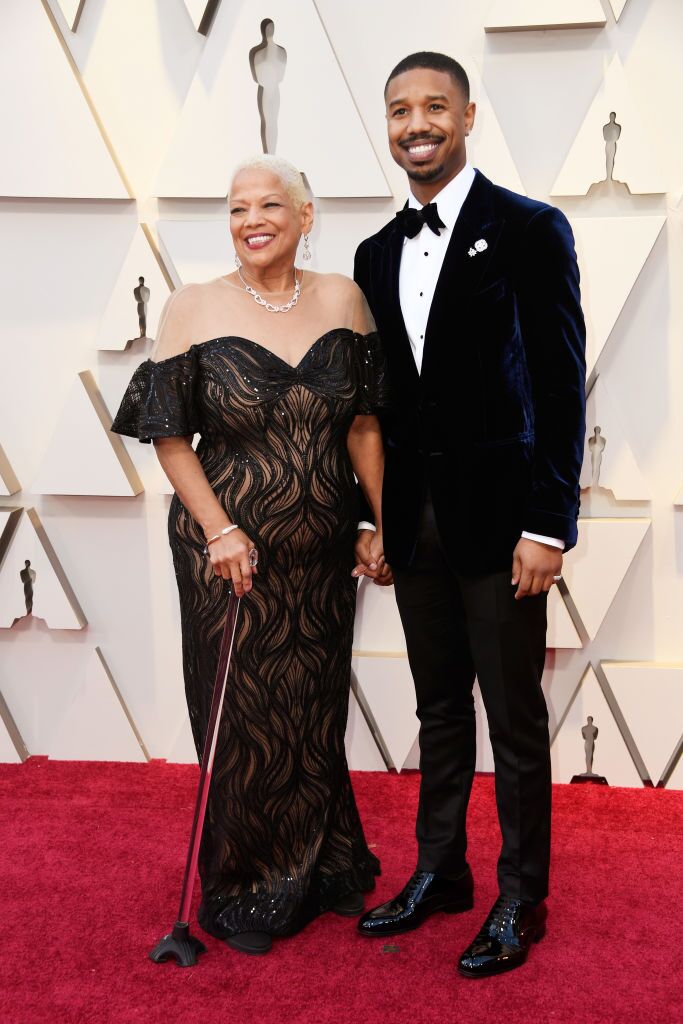 Michael B. Jordan and his mom Donna Jordan at the Oscars | Source: Getty Images/GlobalImagesUkraine
Michael's Constant Date
It comes with no surprise that Michael is willing to do this and more for his mom, as he is a certified mama's boy. In fact, since the actor is single, his mom is his constant date to different premiers and awards nights.
During this year's Oscars, the "Black Panther" was nominated for many categories, a first for Marvel Entertainment. Knowing it was such a big night for him and the rest of the cast and crew, it was a no-brainer for Michael to bring his mom as his date.
Showing Off His Mama
Donna Jordan joined her son at the Oscars red carpet, and the "Creed" star was so excited to show her off to everyone there.
"My mama about to make me have to fight somebody she looking so pretty. #Oscars2019 #PopsIGotYou #DateNight"
It was definitely a night to remember not just for the "Black Panther" cast and crew, but for Mrs. Jordan as well.
Please fill in your e-mail so we can share with you our top stories!