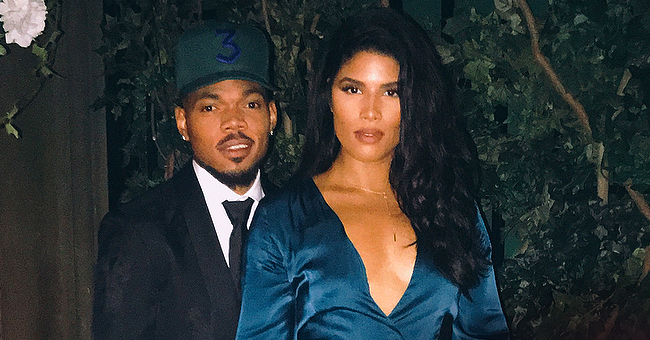 Instagram/kaydoggg
Chance the Rapper and Wife Kirsten Corley Celebrate Daughter Kensli's 4th Birthday
The celebrity dad shared a clip on Instagram depicting the exclusive way they celebrated Kensli. There were enough cupcakes to go around, and the little girl's prayers will melt your heart!
They grow up so fast! Little Kensli is no longer so small, as she marked her fourth birthday this past weekend. Her celebrity dad, Chance the Rapper and his wife, Kirsten Corley, celebrated her birthday in a cozy and exciting way, as reported by BCK Online.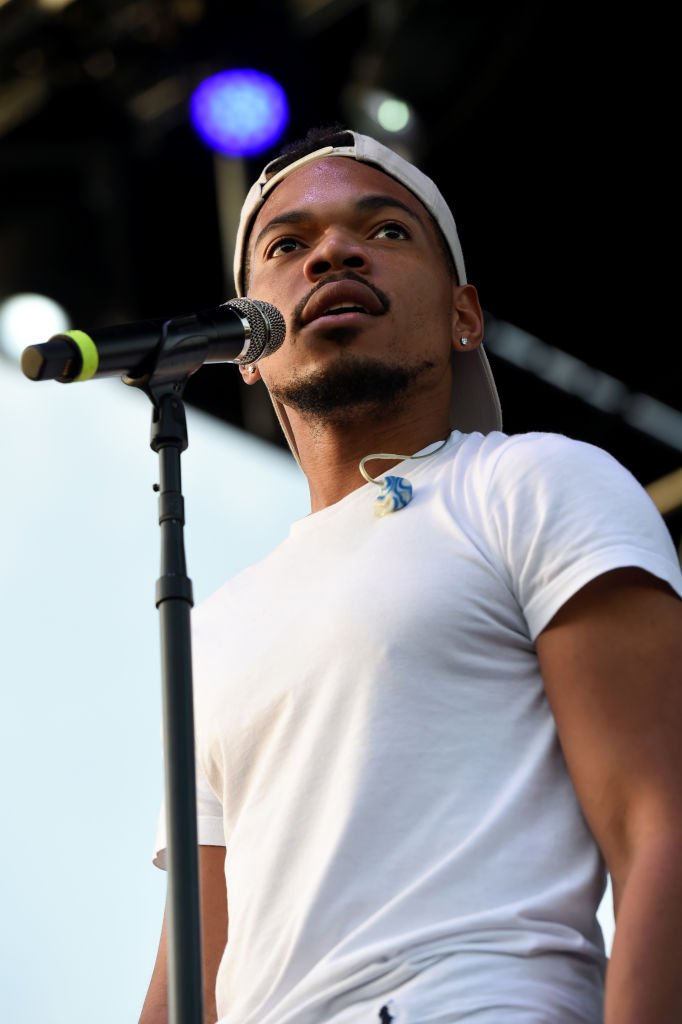 Chance The Rapper performs during Dave Chappelle's Block Party | Photo: Getty Images
Chance the Rapper uploaded a video of him going into the little girl's room to serve her in bed. Kensli relaxed in bed while he walked up to her with the surprise in his hand.
Chance and Kirsten sang "The Birthday Song" to her while revealing the surprise, which was three cupcakes with a candle on each. Then they asked to make her wish and blow out the candles. Kensli praying instead of making a wish like any child would warm the hearts of netizens. One commenter pointed out that:
"The prayer before she blew out the candles,"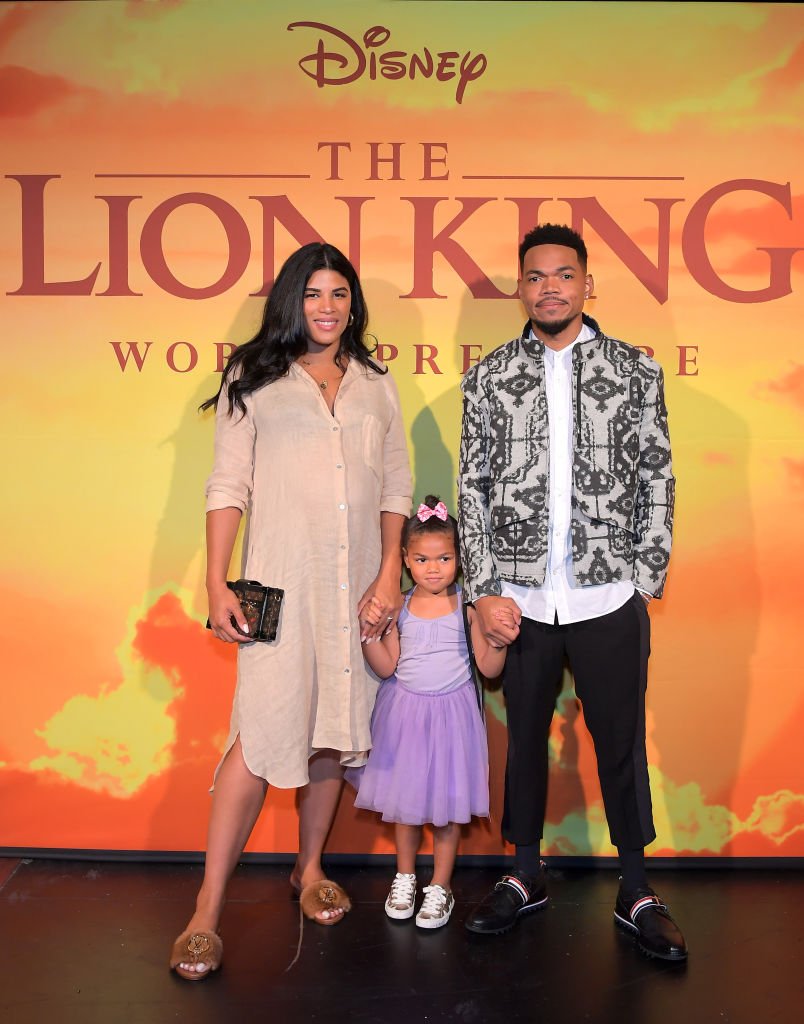 Kirsten Corley, Kensli Bennett, and Chance The Rapper attend the World Premiere of Disney's "THE LION KING" at the Dolby Theatre | Photo: Getty Images
"Her prayer hands. Isn't Kensli the cutest?"
another comment read. Chance the Rapper captioned the heartwarming video with four heart emoticons, in honor of Kensli's fourth year.
On the other hand, he shared a slideshow of photos, each frame depicting Kensli's growth so far. She has grown up to be a pretty girl!
Chance the Rapper is known to be hyped when it comes to celebrating his baby girl. Based on a throwback to Kensli's 2nd birthday, Chance put on a costume and danced for his little girl at her birthday party.
The Grammy award-winning dad chose the "I Love You So Much," track in which DJ Khaled featured him. Additionally, he added a sweet caption that read:
"Happy Birthday to the woman I love," he wrote to the youngster. Since my life began with her, I guess I turn two at midnight. TURN UPPPP FOR MY DAUGHTER."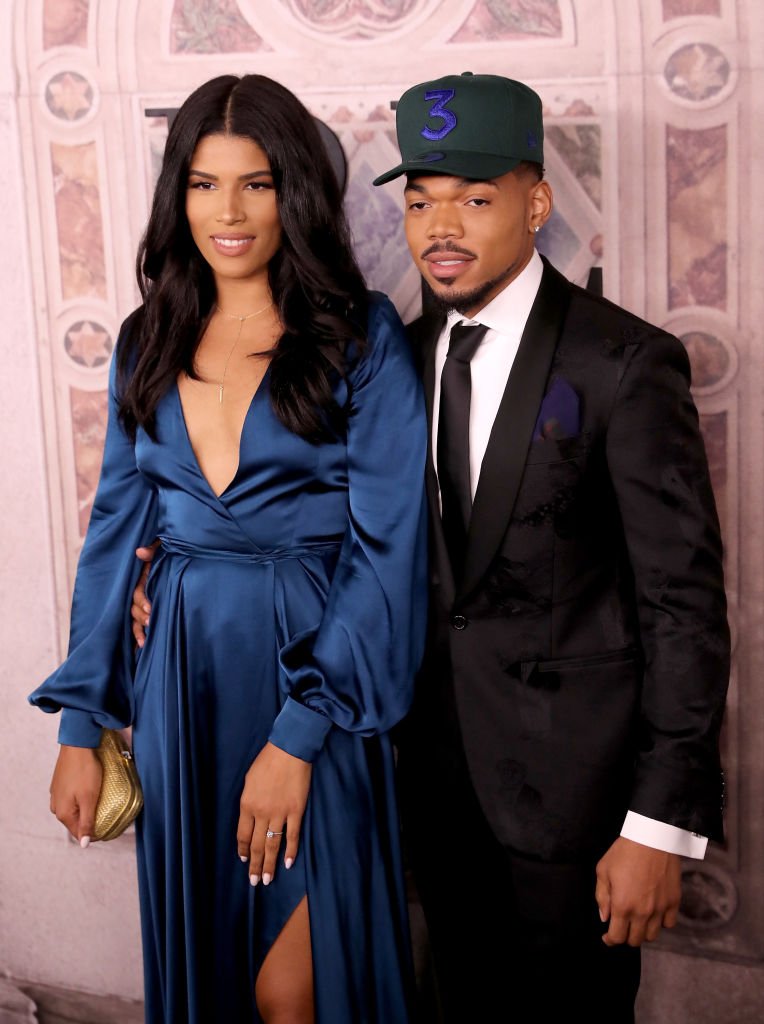 Kirsten Corley and Chance the Rapper attend the Ralph Lauren fashion show during New York Fashion Week at Bethesda Terrace | Photo: Getty Images
It is not only on birthdays that the successful rapper showcases his love for his family. Another proof of his devotion is when he
postponed his latest tour to be with his family
and support his loving wife. On Instagram, he
admitted
:
"When Kensli was born, I went on tour two weeks later and missed some of the most important milestones in her life, but more importantly I was absent when her mother needed me the most. At this point, as a husband and father of two, I realize that I can't make that mistake again."
He explained
further
:
"I need to be as helpful and available as possible to my wife in these early months of raising Kensli and Marli. I apologize because I know how many people were counting on seeing me soon, but I hope you'll understand and forgive me in time."
Please fill in your e-mail so we can share with you our top stories!