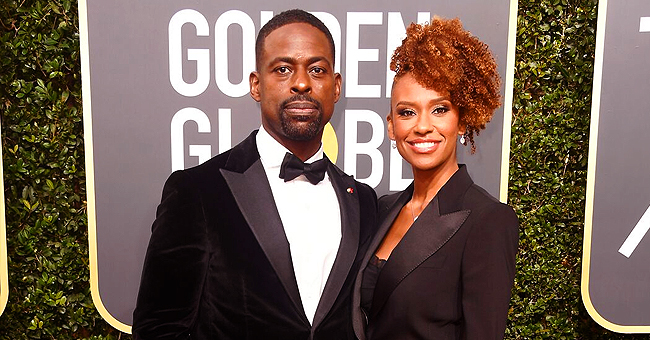 Getty Images
'This Is Us' Star Sterling K. Brown Teased by Wife Ryan Michelle Bathe While on Solo Dad Duty
Michelle Bathe's talked about "learning how to parent from a distance" and teased her husband, Sterling K. Brown who had a little complaint about watching over their kids alone, in a recent interview.
During a recent interview with PEOPLE Now, Michelle Bathe revealed how it felt like having a busy schedule and being away from her family. She also talked about her husband, Sterling Brown, who was "tired" while she was away.
"He called me once, he was like, 'You know, I snapped at Andrew the other day I just I realized, I'm more tired than I've ever been my whole life.' And I was like, 'Really? Say more about this tired thing,'" bathe shared.
Brown felt like he was "doing this all by" himself, to which the actress joking told him to "say more" Bathe poked fun at her husband, saying that perhaps after the interview he will make the connections about her sarcasm.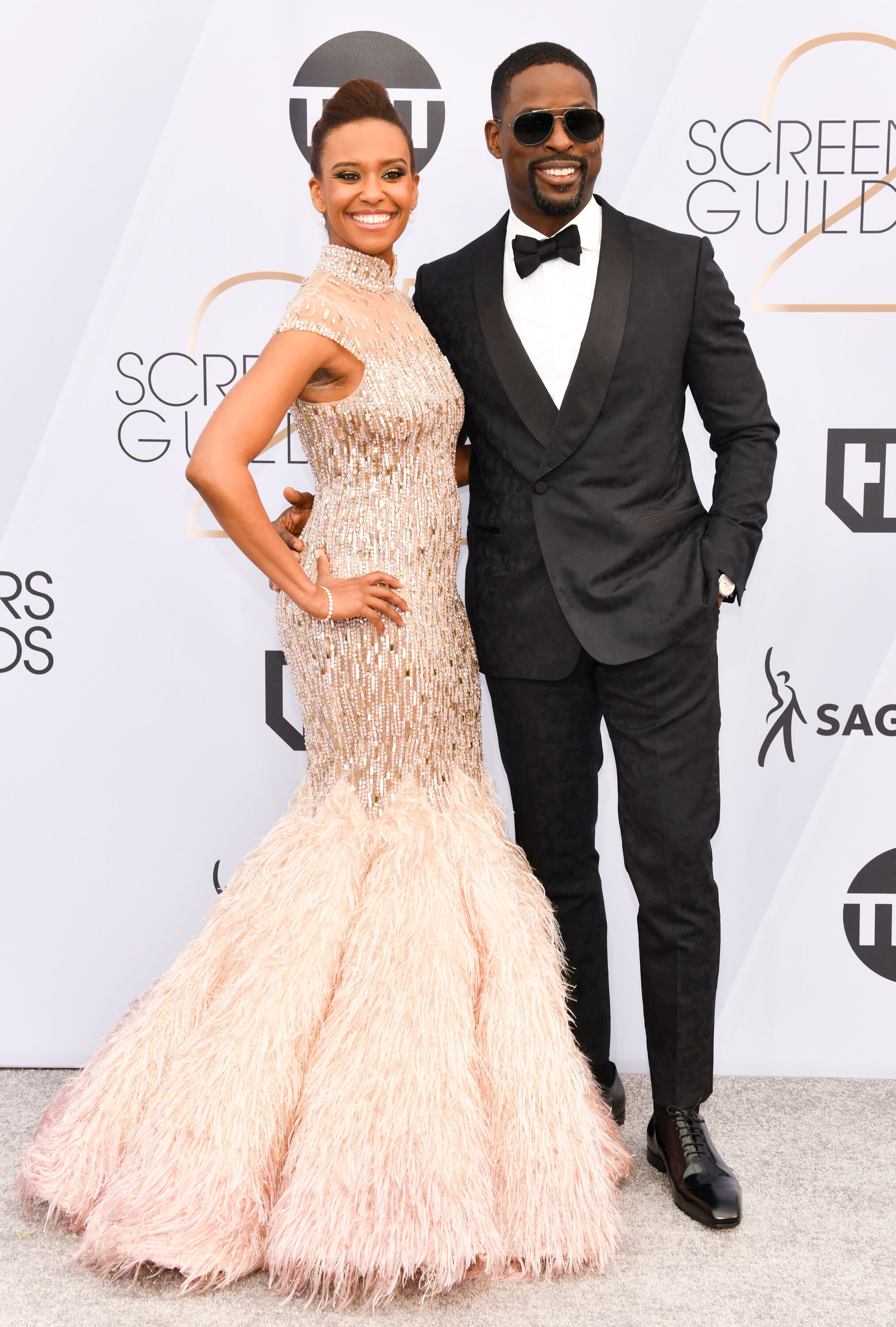 Sterling K. Brown and Ryan Michelle Bathe arrive at the 25th Annual Screen Actors Guild Awards. | Source: Getty Images
HER OWN SUCCESS IN HOLLYWOOD
Although some might be more acquainted to her husband's name, Bathe is also a successful Hollywood actress who have made appearances on the shows "Trauma," "Empire," and "How I Met Your Mother."
However, her fame might rise after BET's TV adaptation of "The First Wives Club" premieres, in which she is set to star. She started in the industry with a few roles on-screen in 2001 before becoming a regular in "Boston Legal."
Her big break came in 2011, after landing a starring role in the sitcom "Retired at 35." The following year, she co-starred in the movie "One For The Money," with Katherine Heigl. She was able to work with her husband in the films "This Is Us" and "Army Wives" as well.
"We've learned that there are certain minefields and pitfalls in our relationship, like a slalom," Bathe revealed to E! News. "We just move right past them, rehearsing together is one of those things."
STERLING BROWN'S HOLLYWOOD FAME
Brown, on the other hand, is most famous for his role in the well-loved NBC family drama, "This Is Us." However, he is set to appear in "The Marvelous Mrs. Maisel's" third season for a recurring role, which is yet to be told.
"He's black, which I think is really cool," Brown teased of his character. "'Maisel' doesn't tend to get black that often, but when Brown shows up, it gets real Afro-American, which makes me happy!"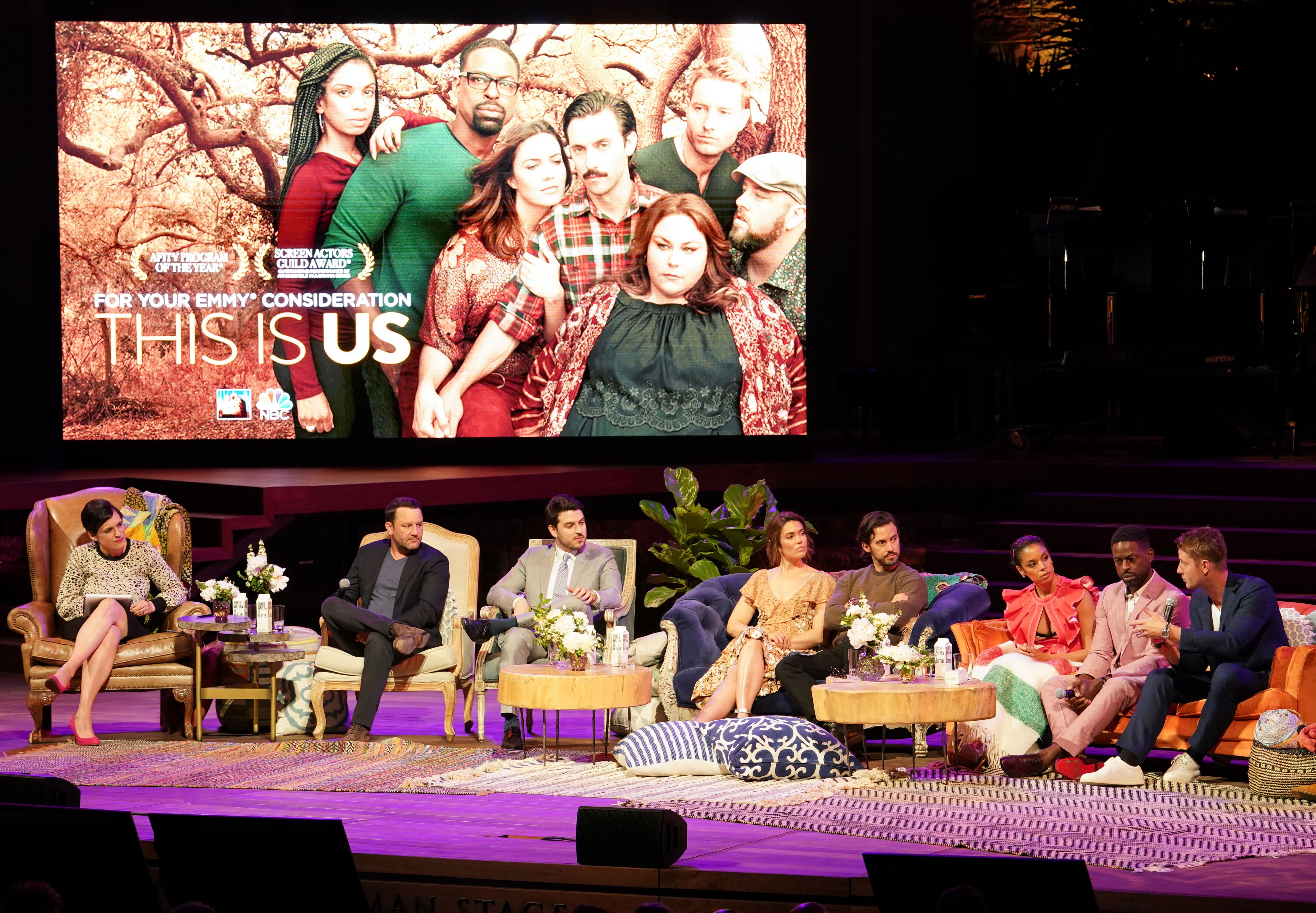 "This Is Us" cast and executive producers participate in FYC Event. | Source: Getty Images
Apart from being a successful actor, Brown is set to be an executive producer of an upcoming drama called, "Everyday Insanity," which focuses on three distinct families who come up with a mixed family to support each other after some characters develop mental illnesses.
Alongside Brown will be executive producers Danielle Reardon and Bensick, working under their Indian Meadows Productions, launched by the actor in 2018. Along with Fox Entertainment as co-producer is 20th Century Fox Television.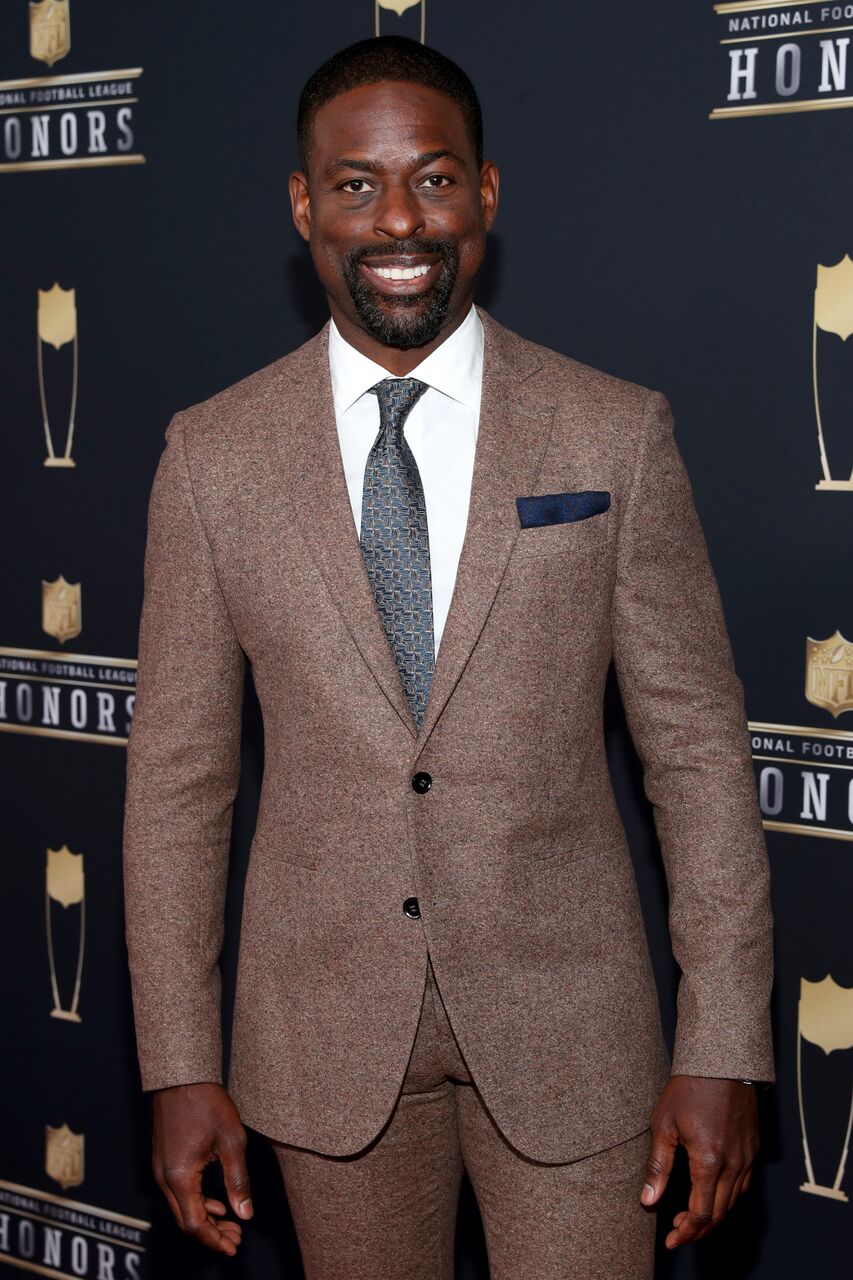 Sterling K. Brown attends the NFL Honors. | Source: Getty Images
MARRIED LIFE
Brown and Bathe met at Stanford University and instantly hit it off with the many similarities they had, including being from St. Louis and being born in the same hospital. Brown shared with Entertainment Tonight about how their love story began:
"She was dating somebody. Of course she was, she's gorgeous. So we were just buddies."
After both being single, they dated each other but had an on and off status. Eventually, they decided to stick to each other in 2004 and tied the knot three years after. During the 2018 SAG Awards, Brown paid homage to his wife and said:
"I love actors so much; I decided to marry one. You're the best scene partner a brother's ever had."
The couple has been married for over a decade and shares two kids, Andrew and Amare. Because they have the same Hollywood career, the husband and wife get to share many moments together in red carpet events and galas.
Please fill in your e-mail so we can share with you our top stories!