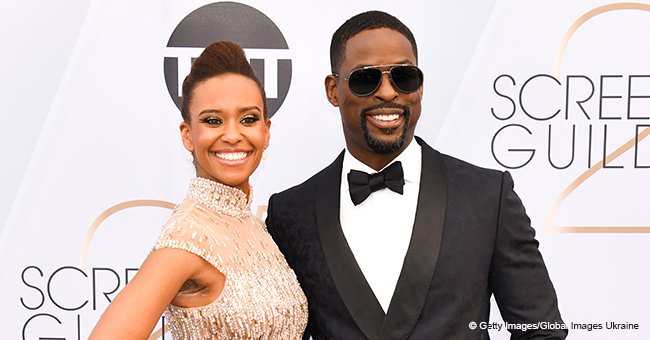 Sterling K. Brown & wife Ryan Michelle Bathe reveal how they've stayed happily married for 11 years
Sterling K. Brown and his wife Ryan Michelle Bathe have been happily married for 11 years, and now, they reveal what their secret to a happy marriage is.
After the success of Sterling's TV show "This Is Us" where he plays the dreamy Randall Pearson, it's quite common for people to wonder how he is as a husband in real life.
It turns out, he and his wife Ryan Michelle Bathe have been married for more than a decade, and were actually college sweethearts. Now, they are one of Hollywood's newest "it" couples and have been a crowd favorite at red carpet events.
In 1998, the couple met when they were both students at the prestigious Stanford University. According to Ryan, it was clear from the moment they got married in 2007 that they both wanted the same thing in a relationship.
"Sterling told me he wanted a relationship that others could 'see God in' and that 'inspired people to love each other and want to be married.'"
In their eleven years of marriage, they've had two children named Andrew, 7, and Amare, 3. Because they are both Hollywood actors, they've had the privilege of going to work together and enjoying perks such as attending red carpet events and galas as each other's dates.
However, it's not always glitz and glamour when it comes to marriage, and the Browns acknowledge that.
"We know what it takes to make a relationship work, but when you find somebody who's worth it, it doesn't feel like a chore."
As for their secret to a happy marriage? To put it in Sterling's words, "The couple who slays together, stays together!"
Please fill in your e-mail so we can share with you our top stories!