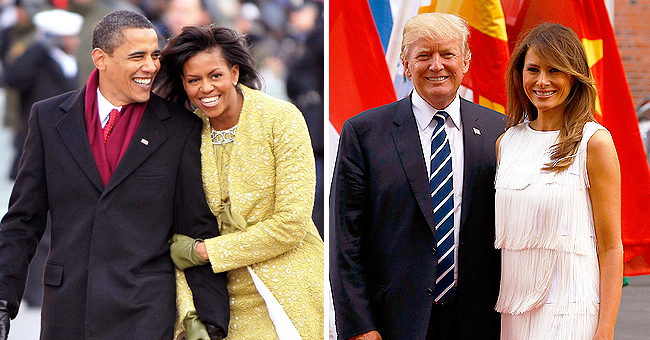 GettyImages
First Lady Melania Trump & Michelle Obama Have Same Secret to a Happy Marriage — Separate Bathrooms
The former and present FLOTUS may have little to nothing in common, but when it comes to the secret to a happy marriage, they both agree on one thing — separate bathrooms.
Melania Trump and Michelle Obama prove to be on the same page about the secret to a blissful marriage.
During an appearance on the Today show to promote her new Obama Foundation initiative Global Girls Alliance, Michelle revealed that sharing separate bathrooms with her husband is one of the secret to their marriage.
"One of the keys to a successful marriage is separate bathrooms," the former first lady said. "When he enters my bathroom sometimes I'm like, 'Why are you in here?' And he's like, 'I live here, can I enjoy my bathroom too?'"
However, during an interview with People in 2015, Melania made the same statement while her husband and now President of the United States of America, Donald Trump was still campaigning.
"The key to a healthy marriage has separate bathrooms," she said at the time.
There are also reports that the first couple sleeps in a different bedroom in the White House.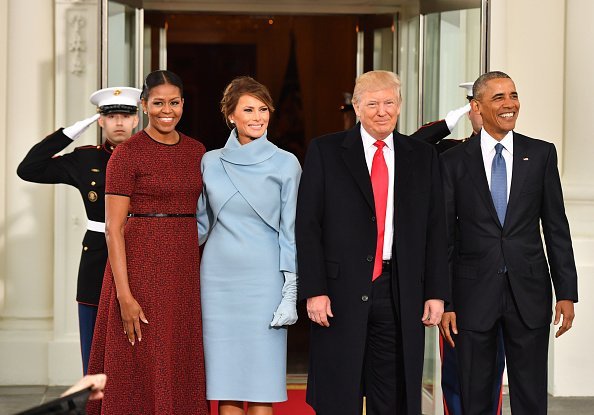 Barack Obama, Donald Trump, Melania Trump, and Michelle Obama outside the White House getting their photos taken | Photo: Getty Images
On the Today Show, the author revealed that with being out of the White House, she enjoys the freedom of being able to do the little things. According to her,
"It's opening up my door and walking out, it's enjoying the weather and sitting on my patio. It's going to my girls' game and just really being a mom. There's nothing new that's going on. It's just that we're out in the real world."
As the FLOTUS, Melania is said to keep a low profile, compared to Michelle in the White House. It can be recalled that the mother of one didn't move into the White House until five months after Donald became President.
Michelle, on the contrary, was prepared to move in and soon swung into actions, one of which led to her planting an accessible vegetable garden.
Although both First ladies are very much different, there are some adorable similarities between them which include their admirable heights and the fact that they both promote a healthy lifestyle.
It is on record that both ladies come from modest families, which had a huge impact on who they are today . Apart from living a private life, they also had to move from different cities to Washington, D.C.
Melania has also faced public backlash in the past after launching a program called "Be Best." The mother of one was accused of copying the initiative of former First Lady, Michelle Obama. Regardless of all their differences, it is clear that they both have the same orientation when it comes to keeping their man!
Please fill in your e-mail so we can share with you our top stories!