Kim Kardashian and Kanye West's Kids North & Saint Show How Much They Love Mom in Adorable Video
Kim Kardashian melted her fans' hearts by sharing an adorable video in which her children talk about their feelings.
The Kardashian-West kids made cuteness-overload history on September 19, 2019, when their mom posted a video clip on Instagram.
In this particular instance, the older kids decided to share what they felt for their celebrity mom.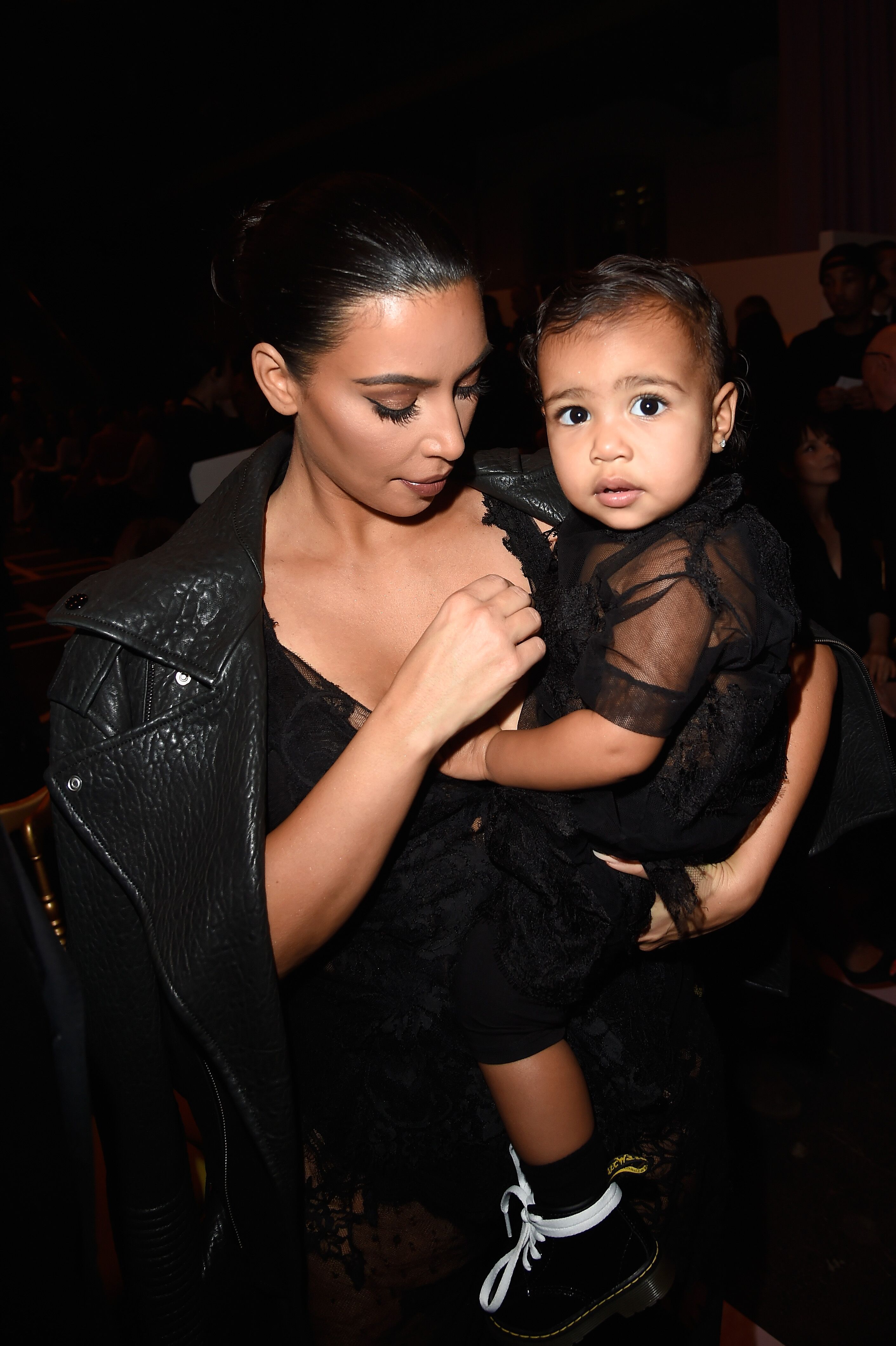 ADORABLE FAMILY MOMENT CAPTURED ON CAMERA
The clip only lasts one minute but it gives the fans a glimpse into the relationship between Kim and her children.
In the beginning of the video, three-year-old Saint says into the camera: "Hello Peanut!" to which his mom replies:
 "Hello Peanut. Excuse me, who is Peanut? Can I be Peanut? I want in!
Fans are eager to know if Kim Kardashian and Kanye West are planning to grow their family after the birth of Psalm
SAINT WEST'S MESSAGE TO HIS MOM
But the "peanut" fun and games soon ran out, and Saint says to his mom. "I love you, Mommy," and to Kim's inquiry as to how much he loved her he replied throwing out his arms in a gesture big enough to embrace the world:
"So much, so much!"
Kim just melted and started kissing her adorable son.
"That much? That much? You love me that much? Oh my gosh, I've never seen someone love me so much," she said.
AND MISS NORTH WEST GETS CLOSING CREDITS
The adorable little Chicago peeked in for a surprise cameo, but her big sister North took the cake when she replied to Kim's question:
"What about you gorgeous girl? How much do you love me?"
6-year-old North stared shyly at the cameras, displaying the fact that she has lost her first tooth and responded cryptically: "Uh, capiche!"
NEXT UP WILL BE PSALM
Of course, Psalm, the littlest Kardashian-West is still much too small to add his two cents, or even clamber up onto the couch, but we're sure that if he takes after his siblings, he will soon be up to adorable mischief.
Kim shares her sweet brood with husband Kanye West. Both of her youngest children, Chicago and Psalm were born via a surrogate after doctors told Kim that pregnancy had become too dangerous after the birth of her second child, Saint.
FOUR IS MORE THAN ENOUGH
Fans are eager to know if Kim Kardashian and Kanye West are planning to grow their family after the birth of Psalm, but a recent incident in the Bahamas shows that the reality star feels that 4 is more than enough.
Kim was on holiday with all four children on the Caribean tropical paradise, and she decided to take a photo with her offspring on the beach. 
Sounds perfectly simple, but controlling 4 kids between the ages of 3 months to 6 years old wasn't easy at all. One little family photo took hours!
Kim has very firmly declared that four kids are about all that she can handle, and we get it!