President Donald Trump's 10th Grandchild Carolina Melts Hearts in Onesie as She Turns One Month Old
President Donald Trump's son Eric Trump and his wife, Lara Trump, share a picture celebrating their daughter turning 1-month-old.
Married to President Donald Trump's son Eric Trump in 2014, Lara Trump welcomed a son, Eric Luke Trump, in 2017. Recently, they welcomed a girl, Carolina Dorothy Trump, in August 2019. Celebrating her 1-month millstone she writes:
"Happy #OneMonth birthday, to our princess! Sleeping today but will be running with mom before we know it!"
In the picture Carolina is sleeping on her back with her head turned to the side and her hand on mouth. Literally looking too adorable for words many commenters responded with affectionate emojis.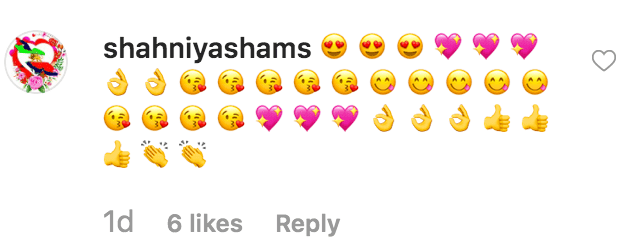 As if one picture of the adorable one-month-old clearly wasn't enough for fans, especially since she was sleeping in the first one. Lara gives her followers another glimpse of new-born, with her eyes open.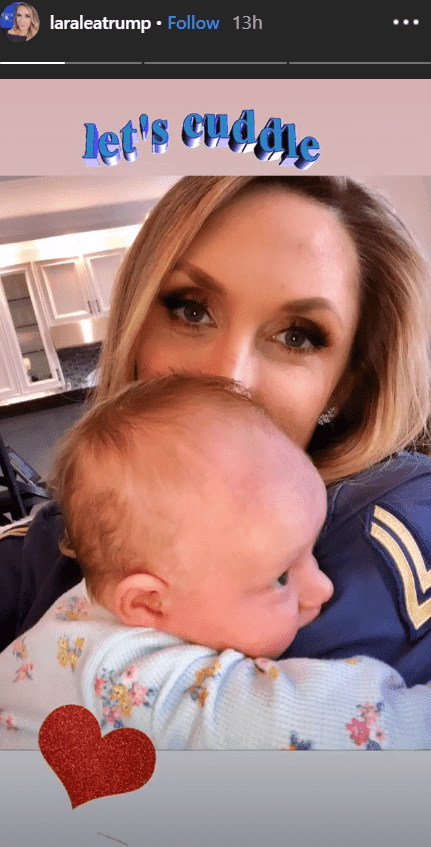 Previously Lara worked as a producer on CBS's "Inside Edition." Since taking on the role as adviser for President Trump's re-election campaign, she produces and host's a weekly podcast for the 2020 campaign called "Real News Update." Promoting the podcast, she says:
"I bet you haven't heard about all of the accomplishments the president had this week because there's so much fake news out there." 
The couple are both involved in Trump's political and entrepreneurial endeavors. Eric run's the Trump Organization with Donald Trump Jr and makes appearances on television and at political rallies.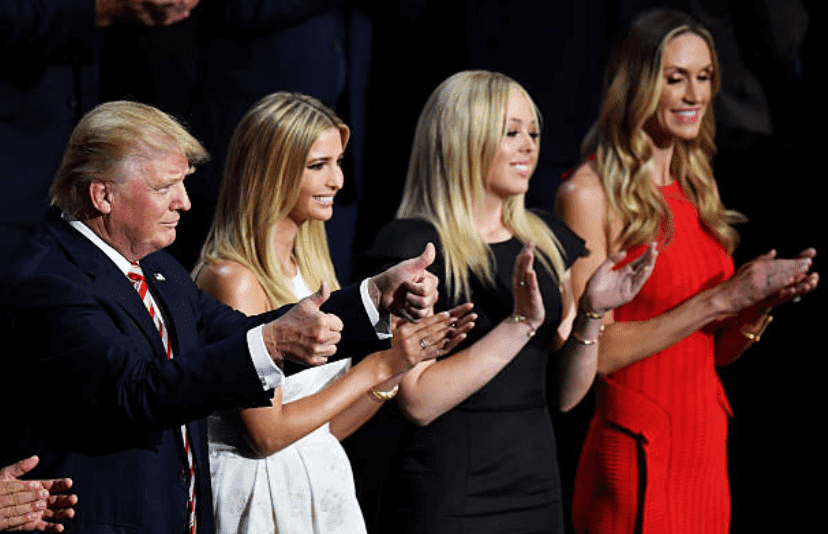 During a trip to England with President Trump and Melania Trump, a pregnant Lara reveals some of the things she hopes to share with Carolina in the future, saying:
"Knowing that one day I'll tell this baby about the adventure overseas and all that happened while in my belly made everything all the more meaningful."
It is reported, Lara has always wanted to have children, speaking during the 2016 election she revealed:
"Maybe when this crazy political race is over, we'll start working on the kid thing."
Carolina is President Trump's 10th grandchild. Eric's sister, Ivanka Trump has 3 children with her husband, Jared Kushner. His brother, Donald Trump Jr has 5 children with his ex-wife, Vanessa Trump.