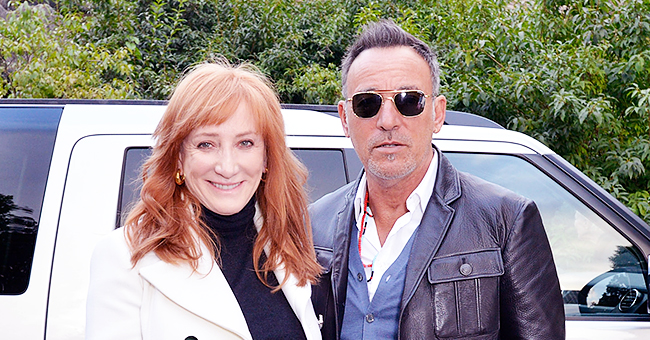 Getty Images
Singer Bruce Springsteen's Wife Patti Shares Pics of 'Endlessly Gorgeous' Mom on Her 91st Birthday
Bruce Springsteen's wife celebrated her mom on her 91st birthday with photos from back in the day and heartfelt words. She called her, "Endlessly gorgeous."
Bruce Springsteen's wife, Patti Scialfa, took to Instagram to celebrate her mother, Patricia, on her 91st birthday. She shared photos from back in the day and accompanied them with some kind words.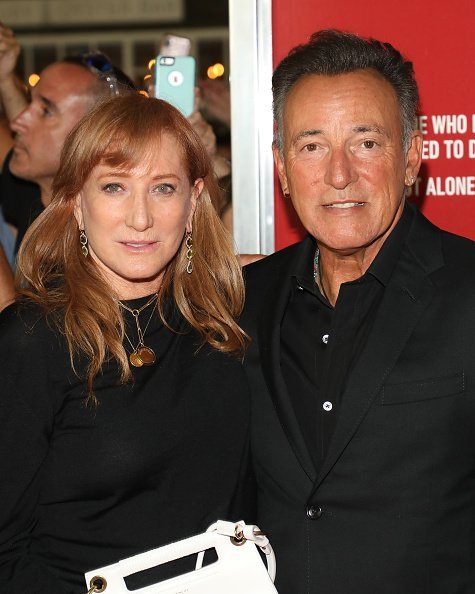 Bruce Springsteen and Patti Scialfa attend the premiere of "Blinded by the Light" at Paramount Theatre | Photo: Getty Images
The first photo showed Patricia dressed in a white dress, '80s bob, pearl necklace, gold wrist chain, and she carried a flower-printed bag.
In the second, the older woman laid on the edge of a boat, dressed in a yellow top, black trousers, and wore a huge smile.
Patti captioned it:
"Happy birthday to my beautiful, loving, smart, tough, and endlessly gorgeous Irish lass of a mom! You have taught me so much, and continue to do so."
She added:
"91 young!"
The singer's followers joined her in celebrating her mom, and one of them wrote:
"Happy birthday, dear lady… perennially gorgeous."
Another wrote:
"Stunning! Happy birthday to your mom."
While Rita Wilson, a friend of the celebrant, and her daughter, commented:
"Happy birthday Pat; elegance class, and so many wonderful memories."
Patti's life has wonderful memories like her mom's. Born in 1953, the rock and roll singer knew the stage was her destiny from a young age. Interestingly, when she was in high school, Springsteen, dissuaded her from pursuing a musical career, advising her to finish school instead.
The singer listened to the man she didn't know would one day become her husband, and went to New York University. After graduating, she joined her husband's then "E-Street Band" in the '80s and remained with them until she left to start her solo career.
In the '90s, she released her first solo album, "Rumble Doll," and released two more subsequently. Patti has a lot of music to her credit, and in 2014, she got inducted into the Rock and Roll Hall of Fame along with other members of the "E-Street Band."
The singer shares three children with Springsteen, and they've been together for over two decades. In his biography, "Born to Run," he credited the success of their marriage to the fact that they argue a lot
He wrote:
"… we fought a lot, which was a good thing."
Patti and Springsteen equally had chemistry, and the love between the two has only gotten stronger with time, with no end in sight.
Please fill in your e-mail so we can share with you our top stories!