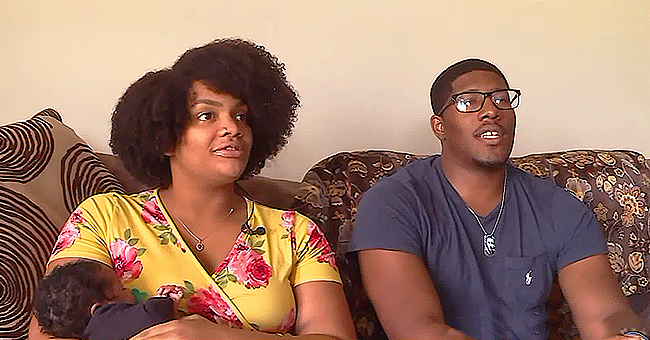 Youtube/WTKR News 3
Virginia Dad Helps Wife Deliver Their 1st Baby in Bathtub after Hospital Allegedly Sent Them Home

A Chesapeake dad delivered his son inside the family's bathtub after the hospital told his wife to go home.
We've all heard about babies being delivered on planes, trains, and automobiles, but this story from Virginia put a new slant on "home delivery."
Leo Bienaime took his wife to hospital as soon as she went into labor, but they sent her back home. Their baby ended up having a sudsy entrance into the world, and the story went viral.
"Everyone that we showed the picture to was like, 'Wait... why is there shampoo in the background?'" Leo Bienaime
COME BACK LATER, HOSPITAL TOLD EXPECTANT MOM
LeeAnn and Leo Bienaime headed for the Naval Medical Center Portsmouth on August 23, 2019, at 8:30 pm after she started feeling contractions.
But after 4 hours, the attending medical staff told the couple that their presence in the hospital was premature.
"I was told that I should come back when my contractions were when you can't really walk and you can't really talk through them," said LeeAnn.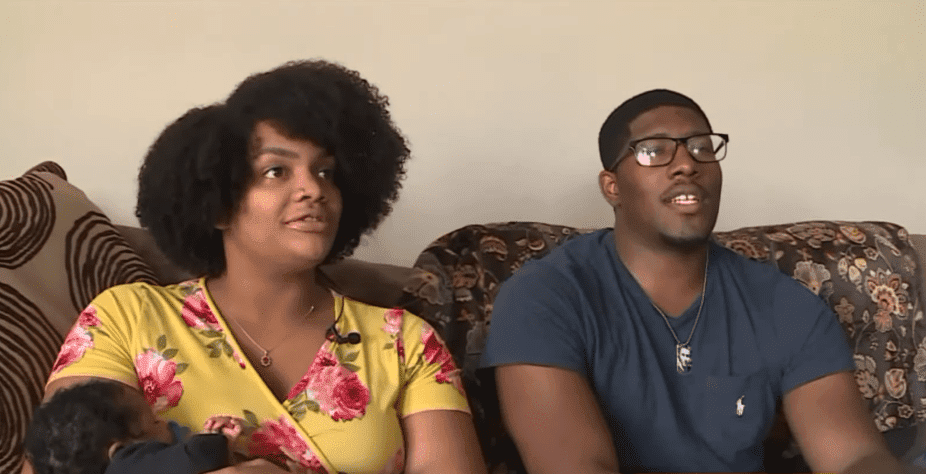 LeeAnn and Leo Bienaime with their son/ Source: Youtube/WTKR News 3
So after driving home, another 25 minutes, LeeAnn kept wanting to go to the bathroom. And after a while, she could feel the baby's head.
LeeAnn wanted to wait for medical help, but nature had its way.
"I had to let instinct take over and just go with it and kind of release myself to the experience," said LeeAnn.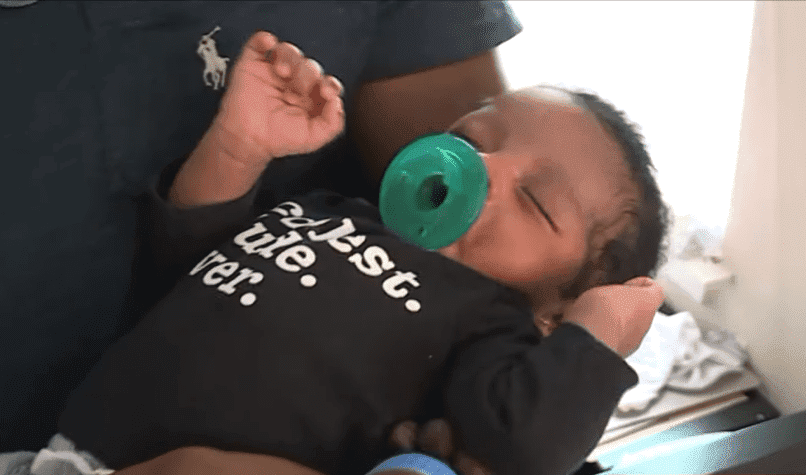 Leo Bienaime and his son/ Source: Youtube/WTKR News 3
BORN IN THE BATHTUB
Leo called 911, but the baby wasn't in the mood to wait, so with her husband's help, LeeAnn gave birth to her son, Joachim, in the bathtub. The proud dad took his first photo of his new family, surrounded by bottles of shampoo and bath gel.
LeeAnn wanted to wait for medical help, but nature had its way.
THE HOSPITAL ISSUES DECLARATION
When the story went viral, and the world learned that LeeAnn had been turned away from the hospital and had her child in the bathtub, the P.R. for the hospital, Shauna O'Sullivan, responded by issuing a declaration.
"Naval Medical Center Portsmouth is committed to ensuring the safety of every patient and providing high quality care. Whenever a patient has a concern about their care and treatment, we welcome the opportunity to discuss this with them and resolve any potential issues. Due to HIPAA, we cannot discuss anything specific on an individual's medical treatment without their authorization. The patient has been contacted directly about her care while here at NMCP."
As for LeeAnn and Leo, they are just happy that everything worked well, and that their son is healthy.
"We were able to have a healthy birth, a healthy baby boy - that's why I'm not completely enraged. I feel like if it had gone another way, it would've been a different story," said LeeAnn.
Joachim is a happy and adorable baby, and their parents will have an incredible story to tell him when he asks about when he was born.
MOM GIVES BIRTH IN FAST FOOD RESTAURANT
Just like LeeAnn Bienaime, Falon Griffin's delivery of her third child didn't go quite as expected.
When she felt the first contractions, Falon and her husband Robert phoned friends to take care of their two daughters and agreed to meet at the Chick-Fil-A parking lot, which was on the way to the University Hospital in San Antonio, Texas.
But once there, Falon felt a desperate need to go to the bathroom, and her husband asked Brenda Enriquez, Chick-Fil-A store director for the restroom key.
Then, Brenda heard Falon screaming, she ran in to help. With Robert and Brenda's help, Falon was safely delivered of a beautiful baby.
Falon's third daughter, Gracelyn, was born at the Chick-Fil-A, and the store has promised her free meals for life.
Please fill in your e-mail so we can share with you our top stories!