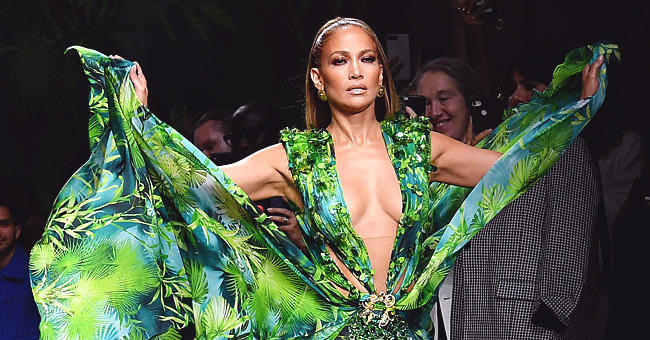 Getty Images
J-Lo, 50, Recreates Iconic 2000 Grammys Outfit in Cut-Out Jungle-Print Dress at Versace Show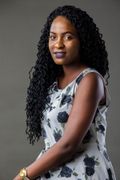 Jennifer Lopez brings back memories as she recreated her iconic 2000 Grammy Versace jungle outfit at the Versace Show during the Milan Fashion Week.
The Milan Fashion Week cannot be talked about without the mention of Jennifer Lopez's show off at Versace's presentation.
The talented singer and actress recreated the iconic Grammy's outfit from 19 years ago that made her famous as reported by Daily Mail.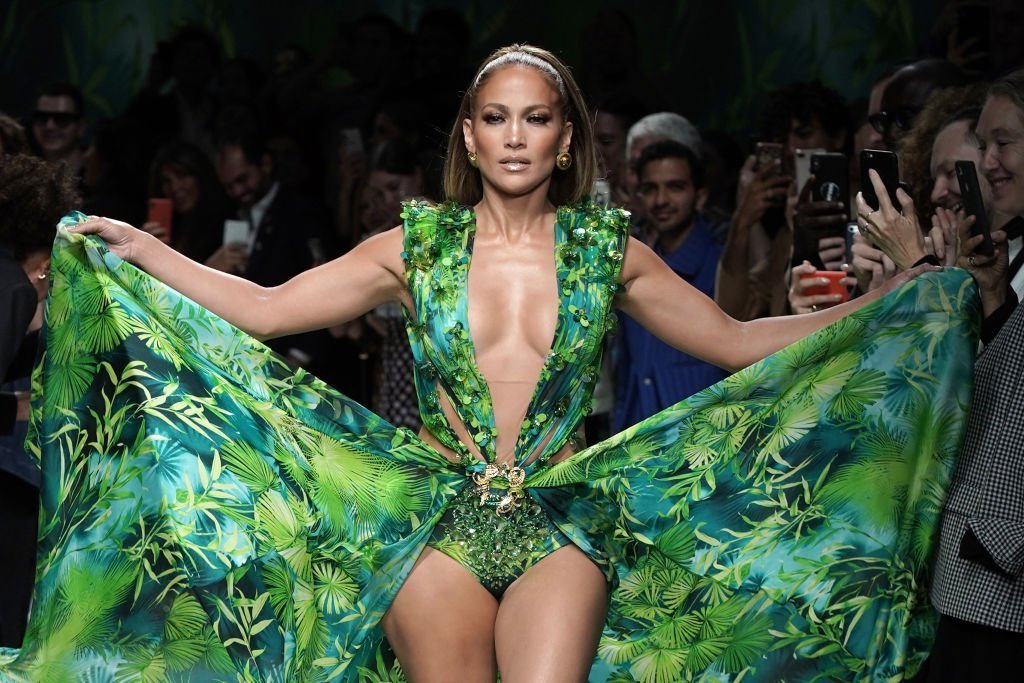 ennifer Lopez walks the runway at the Versace show during the Milan Fashion Week Spring/Summer 2020. | Source: Getty Images
J-Lo, however, switched things up this time as she rocked a sleeveless version of the jungle-print dress.
Earning a standing ovation, Lopez put her age-defying body on display as she fiercely walked the runway while swinging the long train of the dress.
Still sticking to her most famous red carpet look, the 50-year-old "Hustlers" donned the same sweptback hairdo with curled edges.
She paired the dress with green strap heels that had leaf ensembles and accessorized with round statement earrings.
J-Lo's iconic recreation closed the runway show and took place to celebrate the 20 years since the original chiffon dress appeared on the runway.
After her breathtaking strut, Jennifer was joined by the designer of the dress, Donatella Versace on the runway as they earned praises from the audience.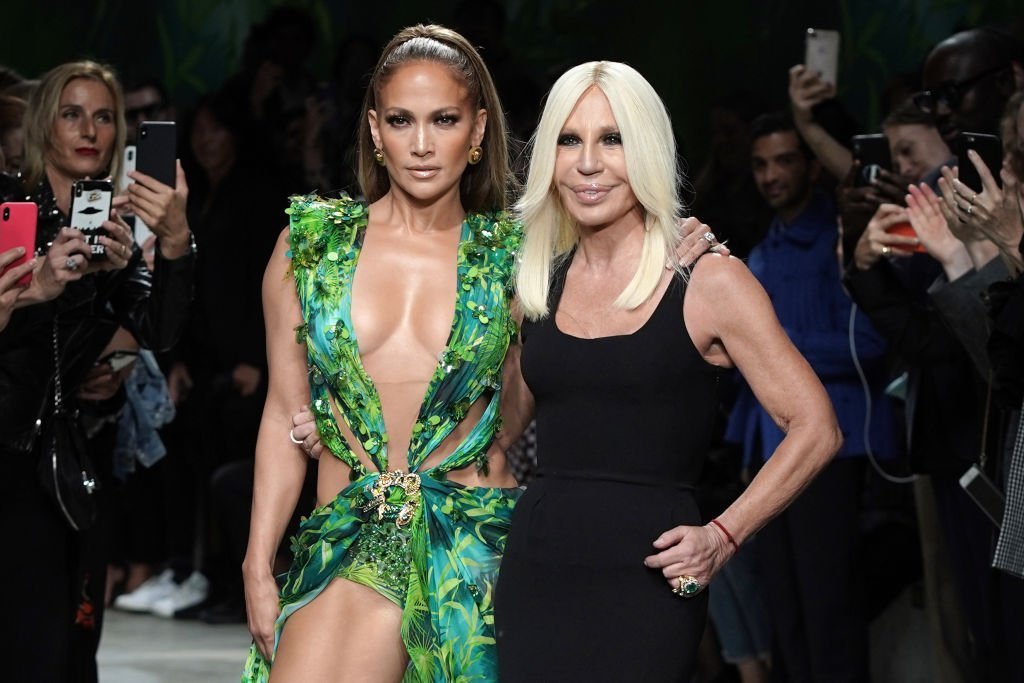 Jennifer Lopez and Donatella Versace walk the runway at the Versace show during the Milan Fashion Week Spring/Summer 2020. | Source: Getty Images
Earlier this year, Lopez reflected on the iconic dress and how it came to be. She recalled that she didn't know about her nomination until the day before the ceremony and her stylist could only come up with two dresses.
The "Ain't Your Mama" crooner remembered that she was advised not to wear the Versace dress because it had been worn before, but she followed the advice of her manager and went with it.
Describing the reaction of the crowd at the red carpet, J-Lo said:
"All of a sudden, you start hearing a little murmur. I'm thinking; it's the Grammys. It has to be somebody famous behind us. It was a frenzy. The flashes started going in a way that it's not usually. There was extra kinetic energy there. I was like what the hell is going on? I had no idea it was about this dress."
As revealed by The Verge, J-Lo's iconic 2000 Grammy's outfit not only established her as a style icon but also gave birth to Google Images.
It was said that the ridiculous number of search queries Lopez's dress received prompted the company to improve its search engine.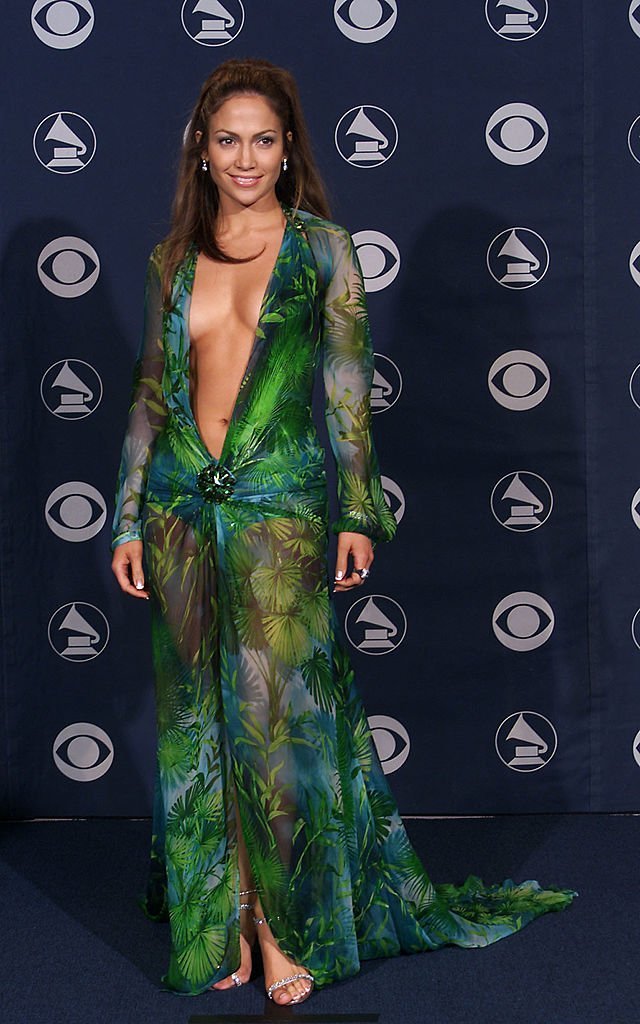 Jennifer Lopez in Versace at the 42nd Grammy Awards. | Source: Getty Images
The Versace dress will never be forgotten, and Jennifer Lopez is to thank for that!
Please fill in your e-mail so we can share with you our top stories!