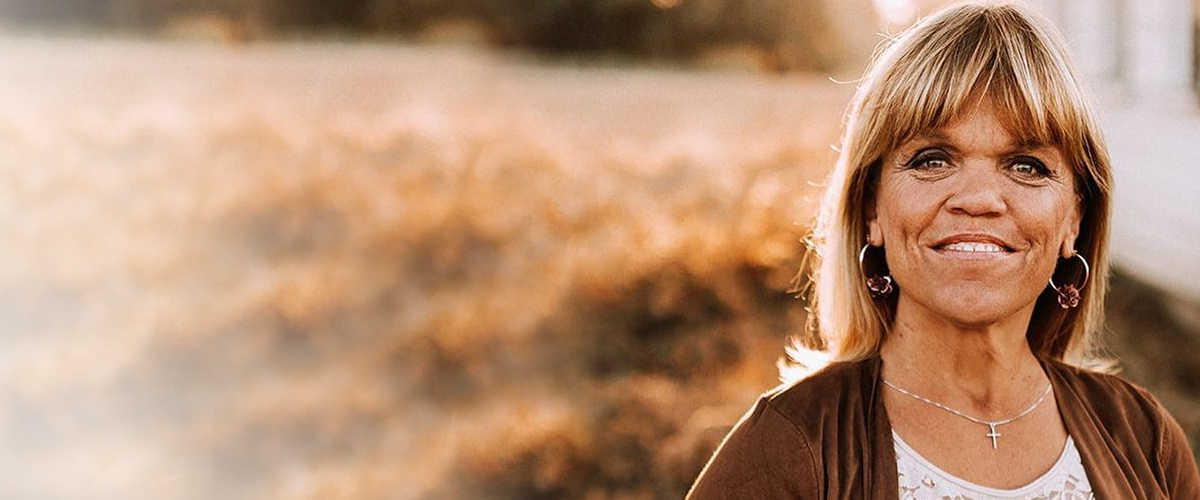 instagram.com/amyjroloff
Fans React to LPBW Amy Roloff's Engagement to Boyfriend Chris Marek
Amy Roloff is finally engaged to longtime boyfriend Chris Marek, but she said she won't follow Roloff family traditions for the wedding.
Amy Roloff, 55, revealed that she and boyfriend Chris Marek plan to tie the knot in an emoji heart-filled Instagram post. Of course, her fans were thrilled at the long-awaited news.
Marek made the first move
Amy and Marek have been dating for three years since they met at a singles mixer event which Amy was encouraged to attend by friends. She and Marek were not paired up at first, however.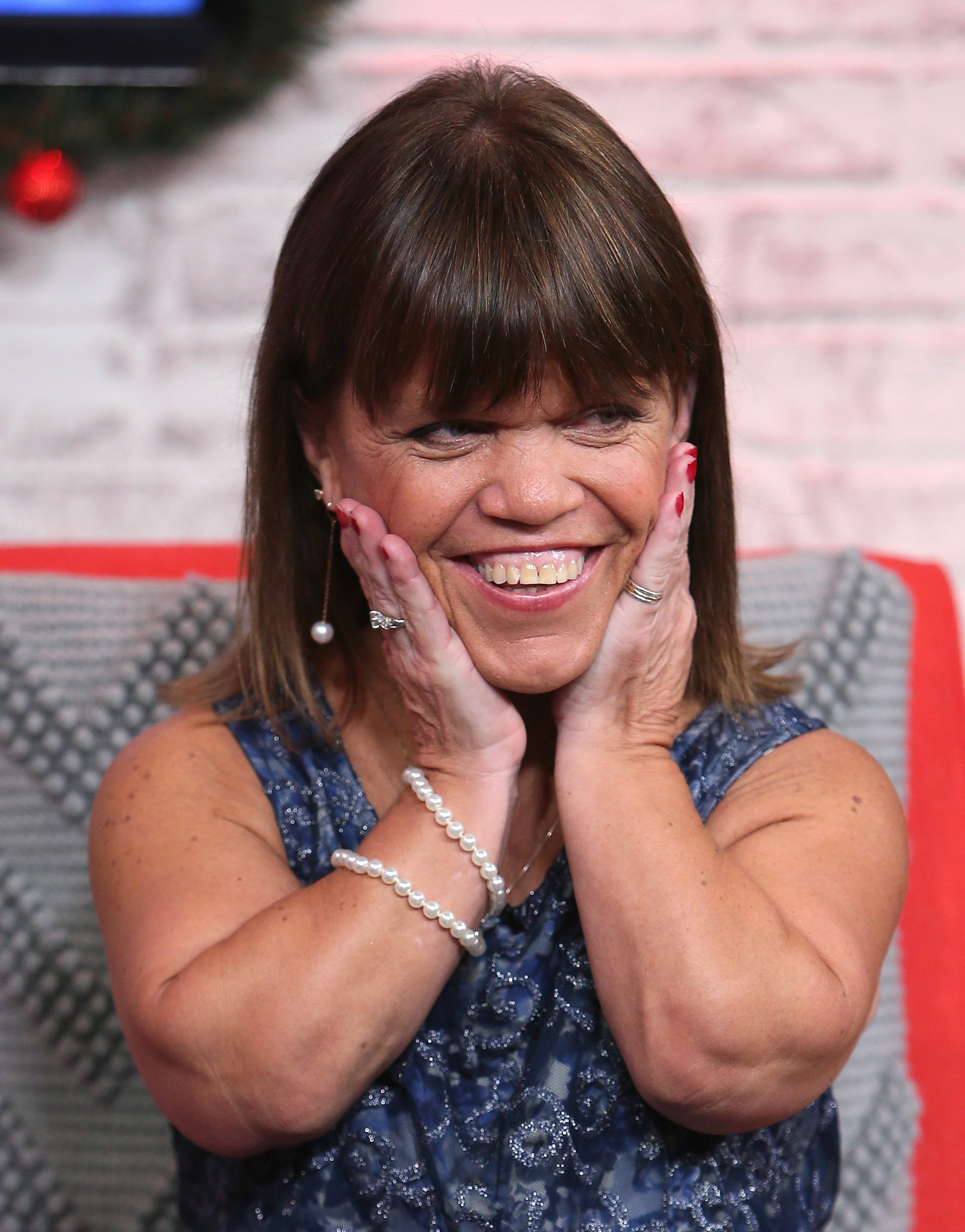 Amy Roloff visits Hollywood Today Live in California on December 13, 2016 | Photo: Getty Images
Initially, Amy and a guy named Bob did shared activities like painting. Marek later asked Amy to join him for a motorcycle drive and the pair have been riding off together ever since.
Fans looked on as the couple shared several outings that involved biking and other forms of travel. Additionally, a lot of their interactions were documented on TLCs' "Little People, Big World."
Fans heard the wedding bells early on
Throughout their time together, fans constantly suggested that the pair get married. Their wish for the couple is finally coming true, and the responses couldn't be more positive.
"Woohoo best news gorgeous lady- wishing you both lots of fun times and continued happiness," said one of Amy's followers with username "angmfenn."

User angmfenn's comment on Amy Roloff's engagement announcement| Photo: Instagram/ AmyJRoloff
Another wrote:
"So very happy for you both. You deserve a good man, a partner, who respects you, your intelligence, and all that you have to offer! Congratulations!"

User niclinmom's comment on Amy Roloff's engagement announcement| Photo: Instagram/ AmyJRoloff
Amy helped run the Roloff Farms for several years alongside ex-husband Matt Roloff before their divorce in 2016. The couple share twins Jeremy and Zach, 29, Molly, 26, and Jacob, 22.

User kathybradshaw41's comment on Amy Roloff's engagement | Photo: Instagram/ AmyJRoloff
Kathy Bradshaw and many others congratulated Amy on her engagement and wished her a "wonderful future together." User "jotate4273" added that it's a bonus that Amy's kids love her fiancé.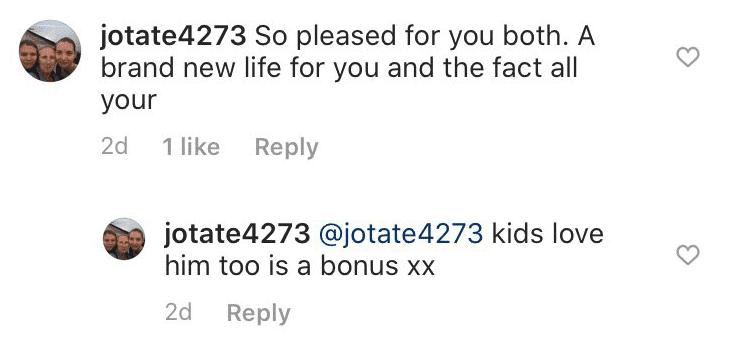 User jotate4273's comment on Amy Roloff's engagement | Photo: Instagram/ AmyJRoloff
One fan named "dotie316" expressed relief saying "It's about time! So happy for you and Chris!" An even bolder follower asked Amy whether she would be getting married on the family's farm.
User dotie316's comment on Amy Roloff's engagement | Photo: Instagram/ AmyJRoloff
Amy's response to marrying on the farm
"No not planning on it," Amy responded simply. As is tradition, Amy's son Jacob got married on their Oregon farm earlier this month. Amy will be breaking tradition by having her ceremony elsewhere.
Of course, it's not about where or even when the vows are made. Speaking to People, Amy revealed the range emotions she felt now that she's newly engaged.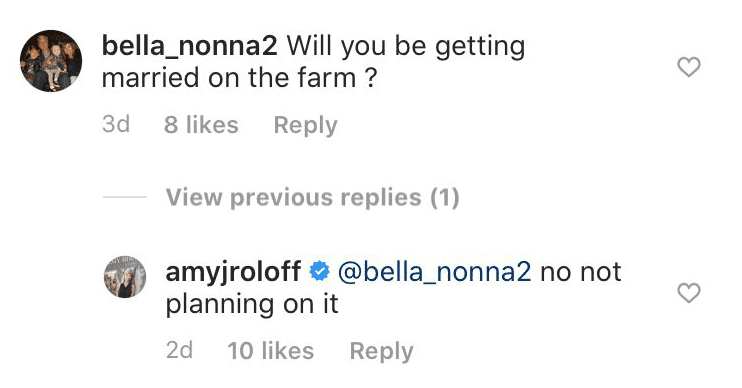 User bella_nonna2's comment on Amy Roloff's engagement | Photo: Instagram/ AmyJRoloff
Her hopes about marriage had dwindled
"I'm excited, I'm so surprised, "I'm thrilled," she told People magazine. As a little person and now a grandmother, Amy "never in a million years" thought she would find someone to get married to again.
Back in 2017, she admitted that she "never thought someone who is average size would be interested in [her] soon after meeting Marek. During their relationship, she avoided pressuring him towards marriage.
Still, she continued to hope that it would happen and now that it is, she "couldn't be happier or more excited." Marek also revealed that he was "very nervous" about the proposal.
It was a post-birthday surprise
He popped the question a day after Amy's birthday with a ring holding a heart-shaped diamond — which Amy really wanted. A month ago, the pair celebrated Marek's birthday with a dinner date at Lake Oswego.
Fans weren't the only ones who congratulated Amy on her upcoming nuptials. Her daughter-in-law Tori Roloff also shared a message on the announcement post.
"Love you mama roloff!" She wrote. Amy responded with thanks and returned the sentiments. Tori is Zach's wife since 2015. They share one son, two-year-old Jackson, who also has dwarfism.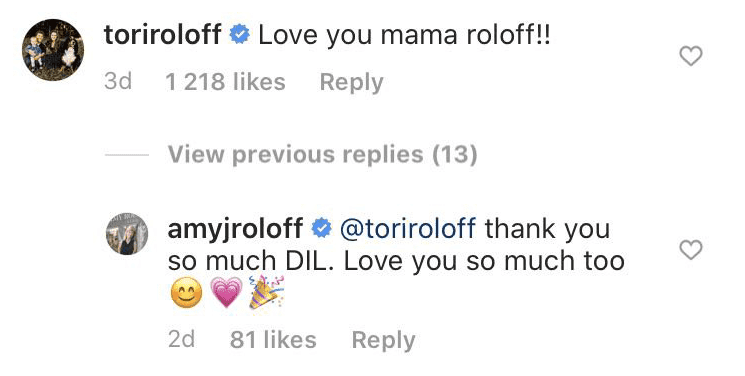 User toriroloff's comment on Amy Roloff's engagement | Photo: Instagram/ AmyJRoloff
Most of the Roloffs are married
Amy's son Jeremy is married to Audrey Roloff. The pair wed in 2014 and have one daughter, Ember, who turned two in September. They are expecting their second child.
Recently, Amy's youngest son Jacob also tied the knot with former fiancée Isabel Sofia Rock in an August ceremony that was filled with cuteness.
Amy, also known as "Mama Roloff," shared tons of pictures of the event to her Instagram. She looked incredible in an off-white sleeveless dress while Marek wore a classic black suit with a grey undershirt.
The coming wedding is sure to be amazing
Little Jackson and a barefoot Ember stole the show, however, when they led the bride and groom at the end of the ceremony carrying wooden "just married" signs.
Hopefully, very soon Marek and Amy will have just as beautiful a wedding, even if it won't be on the farm. Marek, who is a real estate agent, already has an eye for stunning interior and exterior designs.
The 55-year-old has been in the business for 20 years now, and he and Amy share a passion for incredible landscapes so we simply can't wait to see what they pull off. Congratulations to the engaged couple.
Please fill in your e-mail so we can share with you our top stories!