Meghan Markle Dazzles in Patterned Black-And-White Midi Dress during Royal Tour of Africa
Meghan Markle showed off her impeccable fashion style in a chic patterned black-and-white midi dress at the Sussexes' official tour of Africa.
Prince Harry and Meghan Markle are currently on their official tour of Africa, and the duchess is already turning heads with her outfits!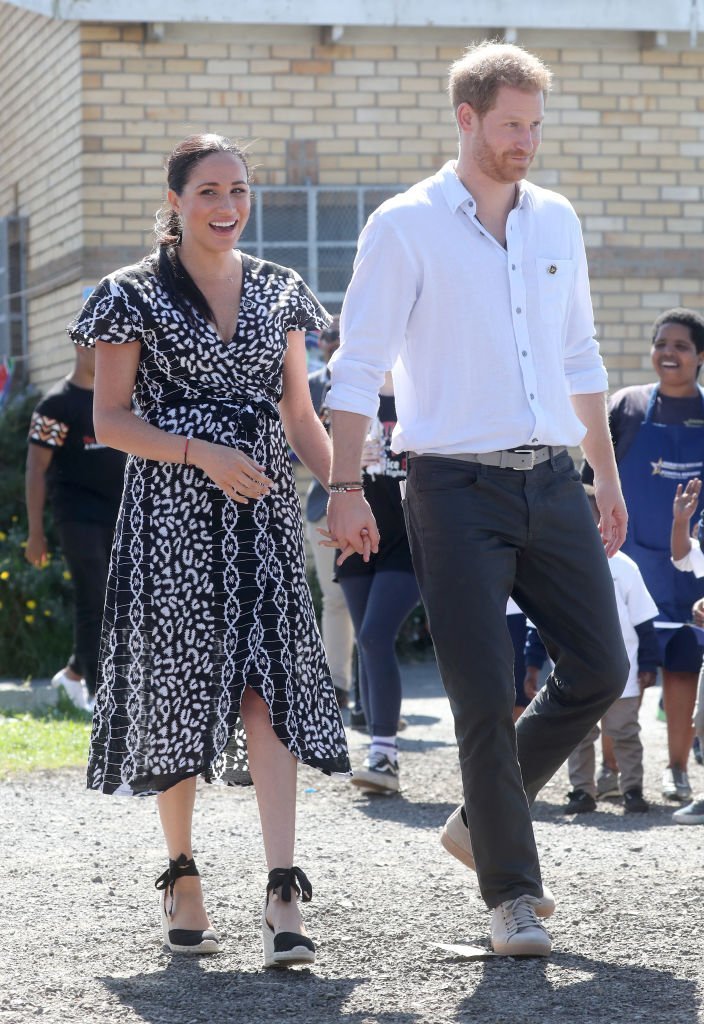 The new mom was a sight to behold in a chic black-and-white patterned midi dress that was a perfect fit for her dashing figure.
The elegant dress featured a cloth belt that accentuated her lithe waist and a slit that stopped at the knee.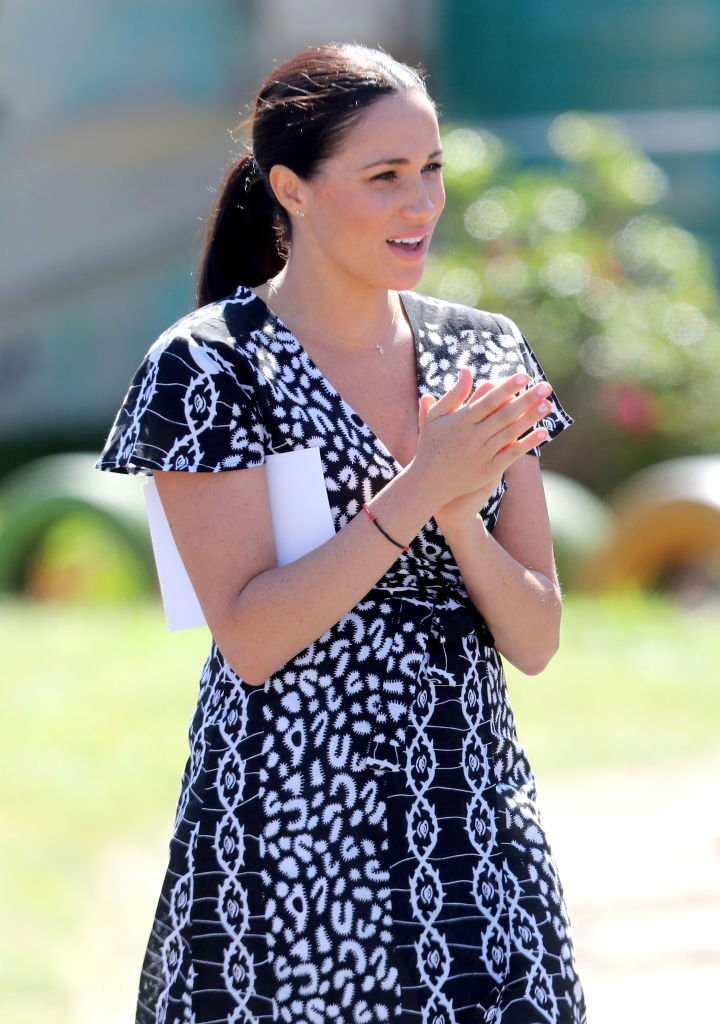 Straying from her usual pattern of stilettos, the duchess rocked a pair of strappy espadrilles and still managed to look gorgeous!
As seen seen in videos uploaded on Twitter, Meghan's hair was styled in her trademark ponytail and allowed her natural beauty seal off the look.
Heita! Harry and Meghan have arrived in the Nyanga township for a celebration of community🎉 This first engagement (where they'll learn more about the work of @TheJusticeDesk) brings together two of the couple's long-standing interests — youth leadership and women's rights. pic.twitter.com/FRqJE71Axq

— Omid Scobie (@scobie) September 23, 2019
As reported by Mirror Online, Meghan's dress cost £69 and was designed by Mayamiko, a sustainable brand from Malawi.
The Sussexes arrived in Cape Town earlier today and made their first visit to the Nyanga township, popularly known as South Africa's murder capital.
Lovely photos coming through from our photographer @ianvogler, who is in Cape Town following #SussexRoyalTour #MeghanMarkle https://t.co/qpJG5AK13s pic.twitter.com/AD0BLW6FFY

— Zoe Forsey (@ZoeForsey) September 23, 2019
The royal couple was welcomed with a traditional dance ceremony by children in the community after which they have their speeches. 
The duke spoke about honoring his wife and being the right model for his son, Archie. He also encouraged men in the community to act right, saying:
"No man is born to cause harm to women. This is learned behavior, and we need to break that cycle. Your strength is in your spirit, which, for me, means honoring and protecting my wife and being a positive role model for my son."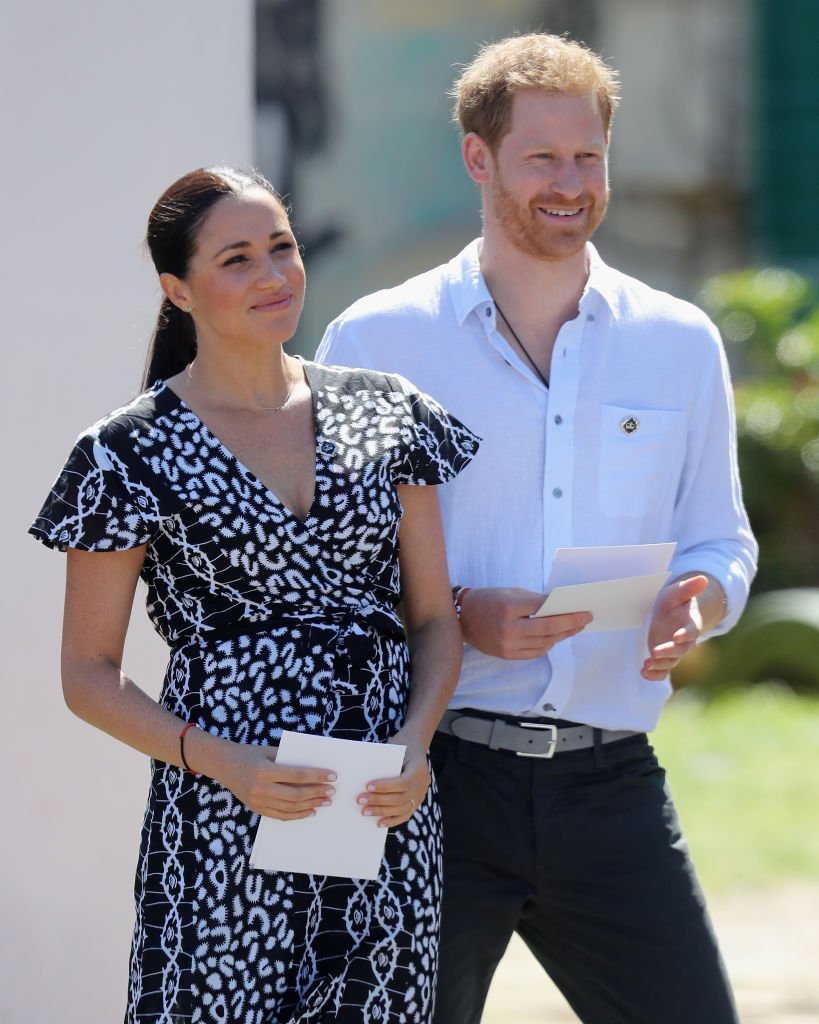 The duchess also spoke about her heritage as a "woman of color" and encouraged the women of the community to feel empowered.
For their second engagement of the day, Harry and Meghan visited the District Six Museum, and there the doting father talked about his son.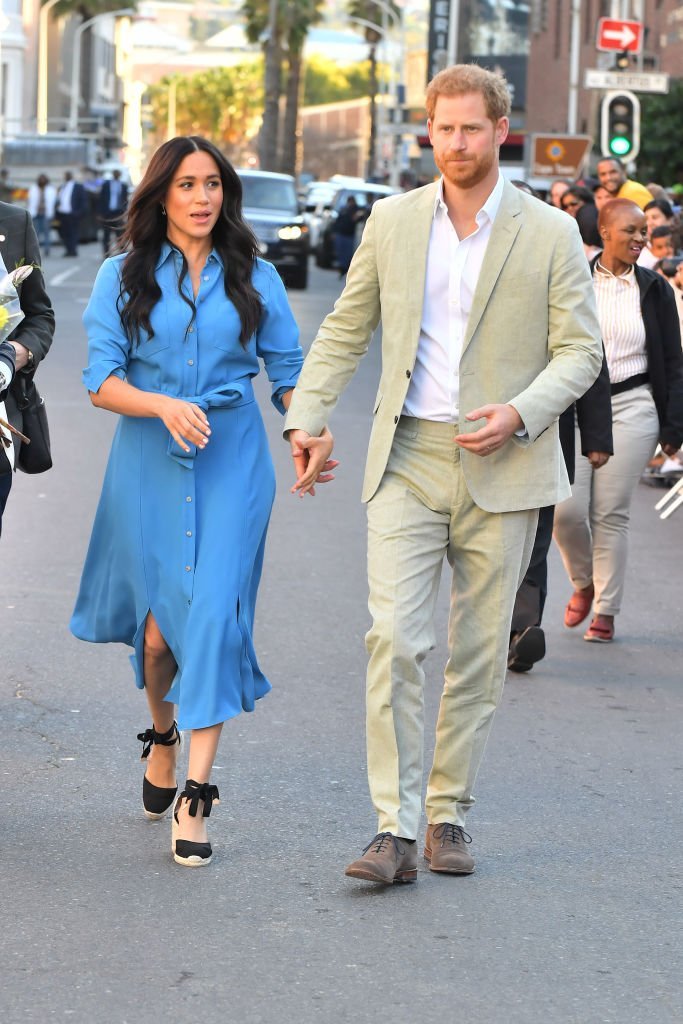 He explained that the 4-month-old was fascinated by the sight of the country as they flew and was exhausted from the flight.
The Sussexes are visiting Africa from September 23 to October 2. Meghan and Archie are expected to spend the 10-day trip in South Africa while Harry will tour Angola, Malawi, and Botswana.
They will then reunite in Johannesburg. We look forward to seeing more sweet pictures from the tour.