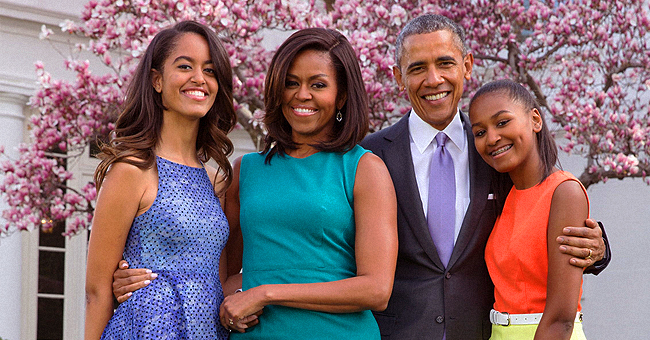 Getty Images
'Different Strategies,' Barack Obama Shares Leadership Lessons He Learned from Raising Daughters Malia & Sasha

Former President Barack Obama became known for his impressive interactions and speeches. During his time in the White House, he was often revered as a leader but he admits his daughters actually influenced his leadership style.
Barack Obama's leadership style was reportedly influenced by lessons he learned from raising his daughters. The former President of the United States of America is the father of two stunning young women, Malia and Sasha.
Both girls are currently studying at college. Obama opened up about the different lessons he learned as through parenting while speaking at an event on by the data-analysis company Splunk.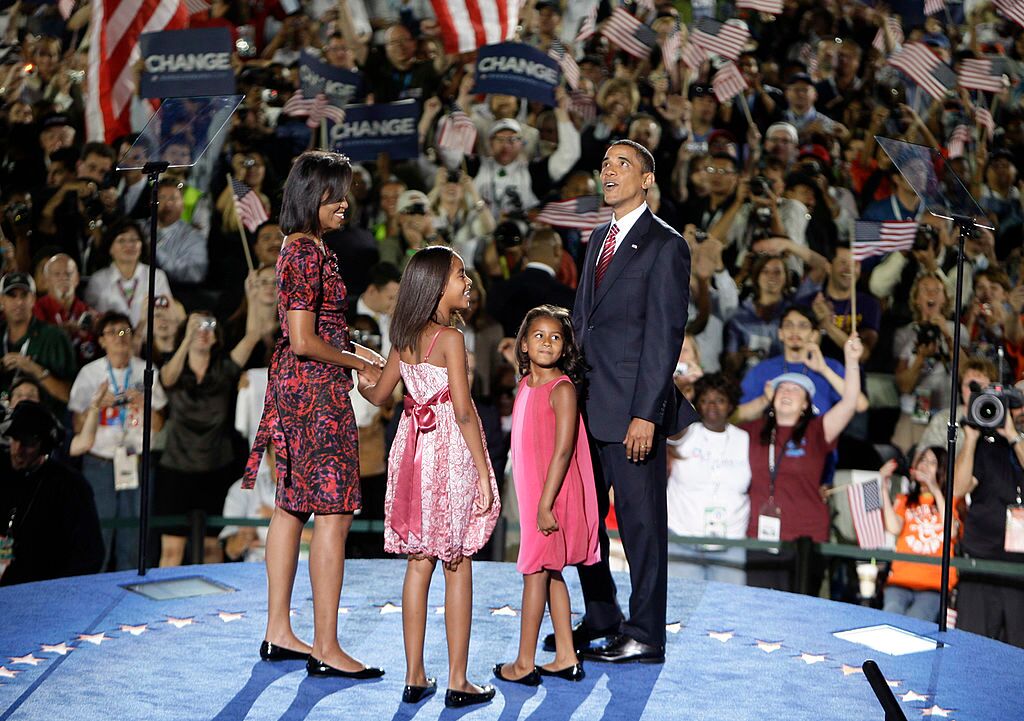 Michelle Obama, Malia Obama, Sasha Obama and U.S. Sen. Barack Obama stand on stage delegates after he accepted the Democratic presidential nomination at Invesco Field at Mile High | Getty Images
The doting father revealed that in his opinion, raising children is similar to growing plants. It takes time, effort and nurturing.
"They're a bamboo or they're an oak or they're a chestnut," Obama said. "They all need water, sunlight, some TLC, but how they grow and what pace, when the branches sprout, when they flower at any given time, it's just different. And so, our daughters were different, and as they got older, they became identifiable."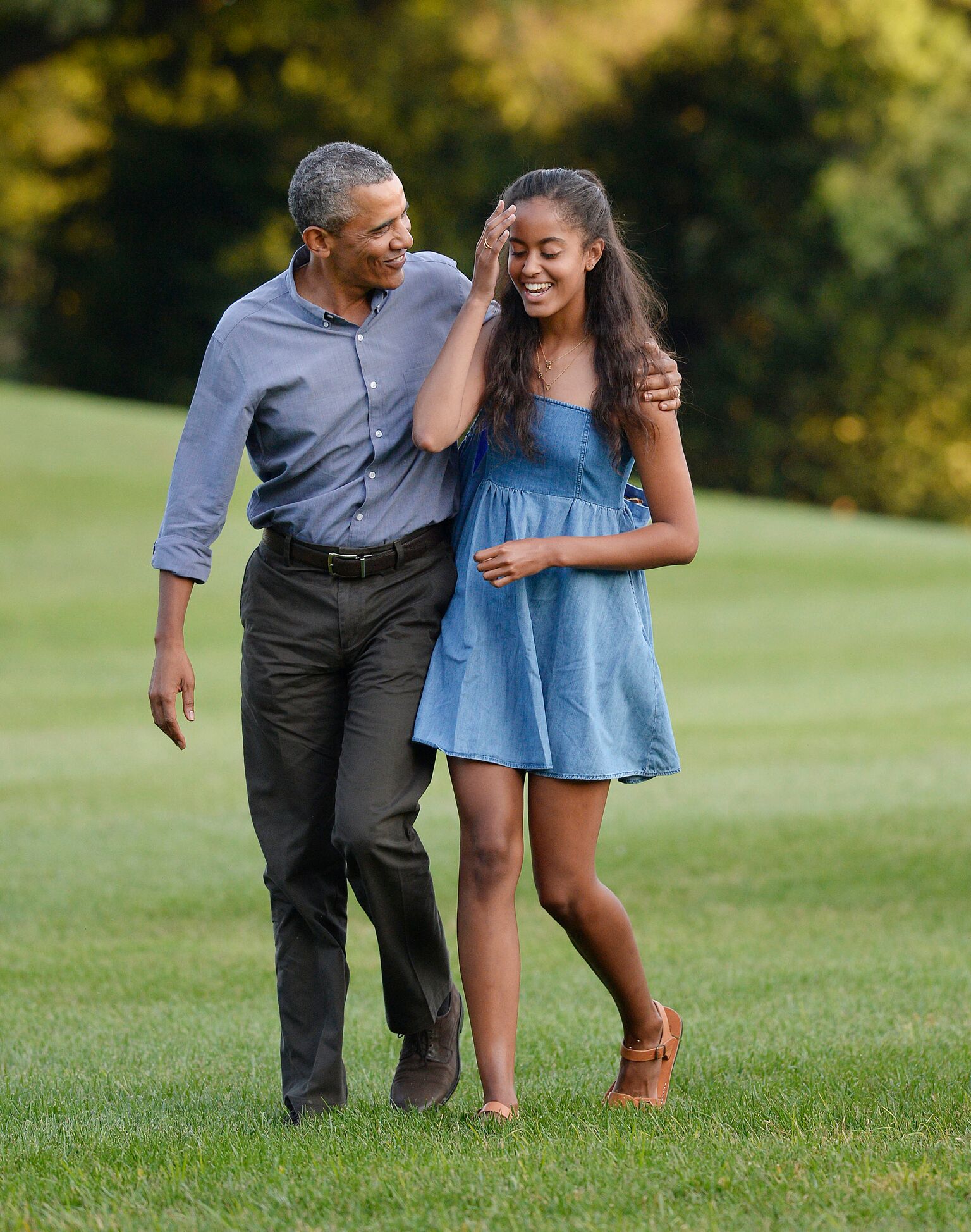 President Barack Obama and daughter Sasha arrive at the White House August 23, 2015 in Washington, D.C. | Getty Images
He went on to discuss the differences between his daughters. He explained that Malia, 21, is similar to him with a calm temperament but that Sasha is very similar to his wife, Michelle. As a result, they needed different strategies in place to parent them.
"What that meant was, in parenting, the idea that you do the exact same thing with each child the same way actually doesn't make sense," Obama said. "There has to be equity and fairness in terms of wanting them to get to the same outcomes, but we had to take sort of different strategies with our girls on certain things."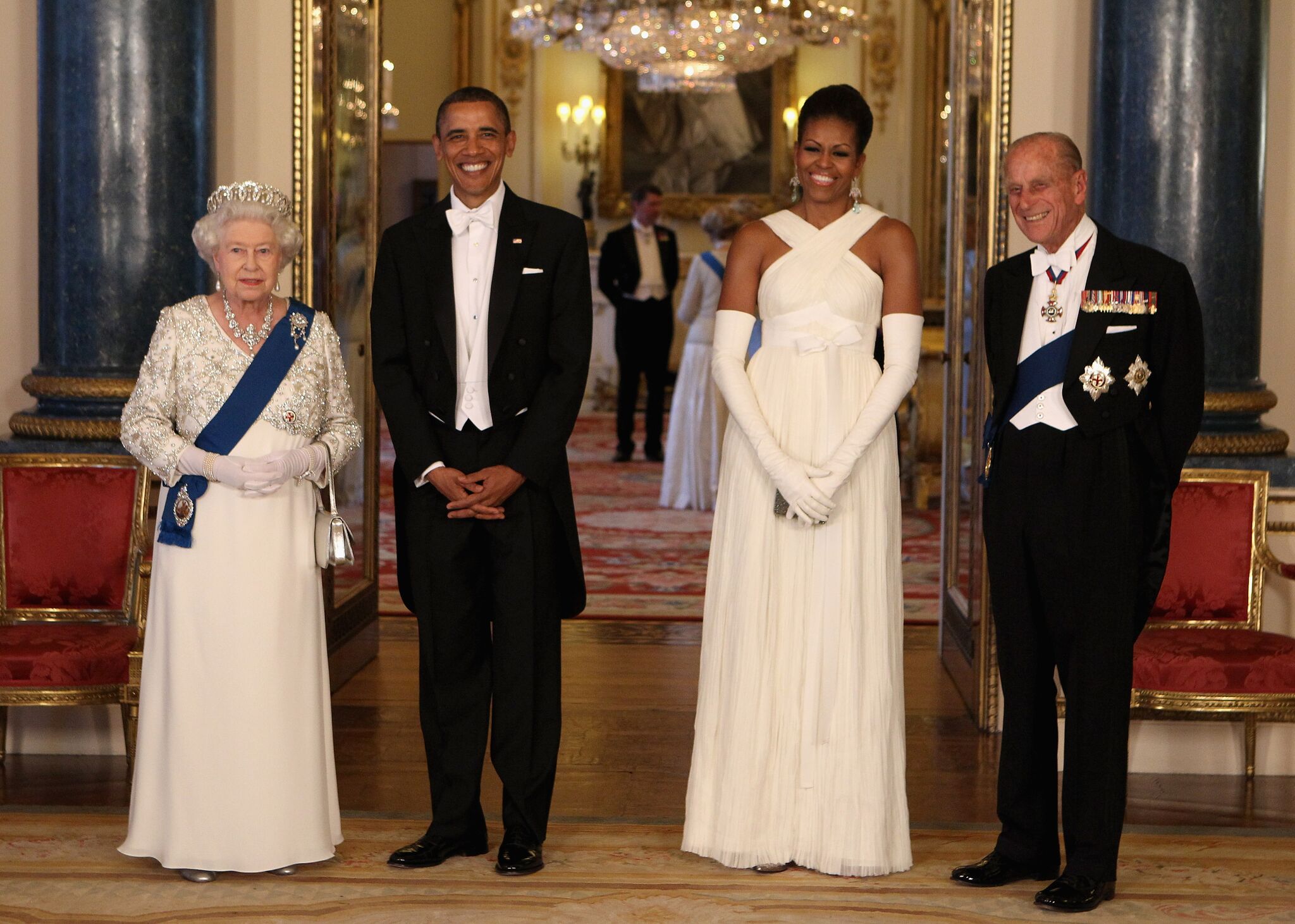 Queen Elizabeth II poses with U.S. President Barack Obama, his wife Michelle Obama and Prince Philip, Duke of Edinburgh in the Music Room of Buckingham Palace | Getty Images
He went on to reveal that by employing the principle, it opened his eyes to the importance of realising everyone is different. He explained that the principle was "actually a good leadership lesson" which he applied when he was working.
"What I found with my staff is, there's some people where I could be more blunt with, and some people, I have to be a little more, what do the girls call it, 'compliment sandwiches,' trying to wrap it around the criticism where you're like, 'You're wonderful. That was a terrible memo. I love you.' There's a little bit of that," exlained Obama.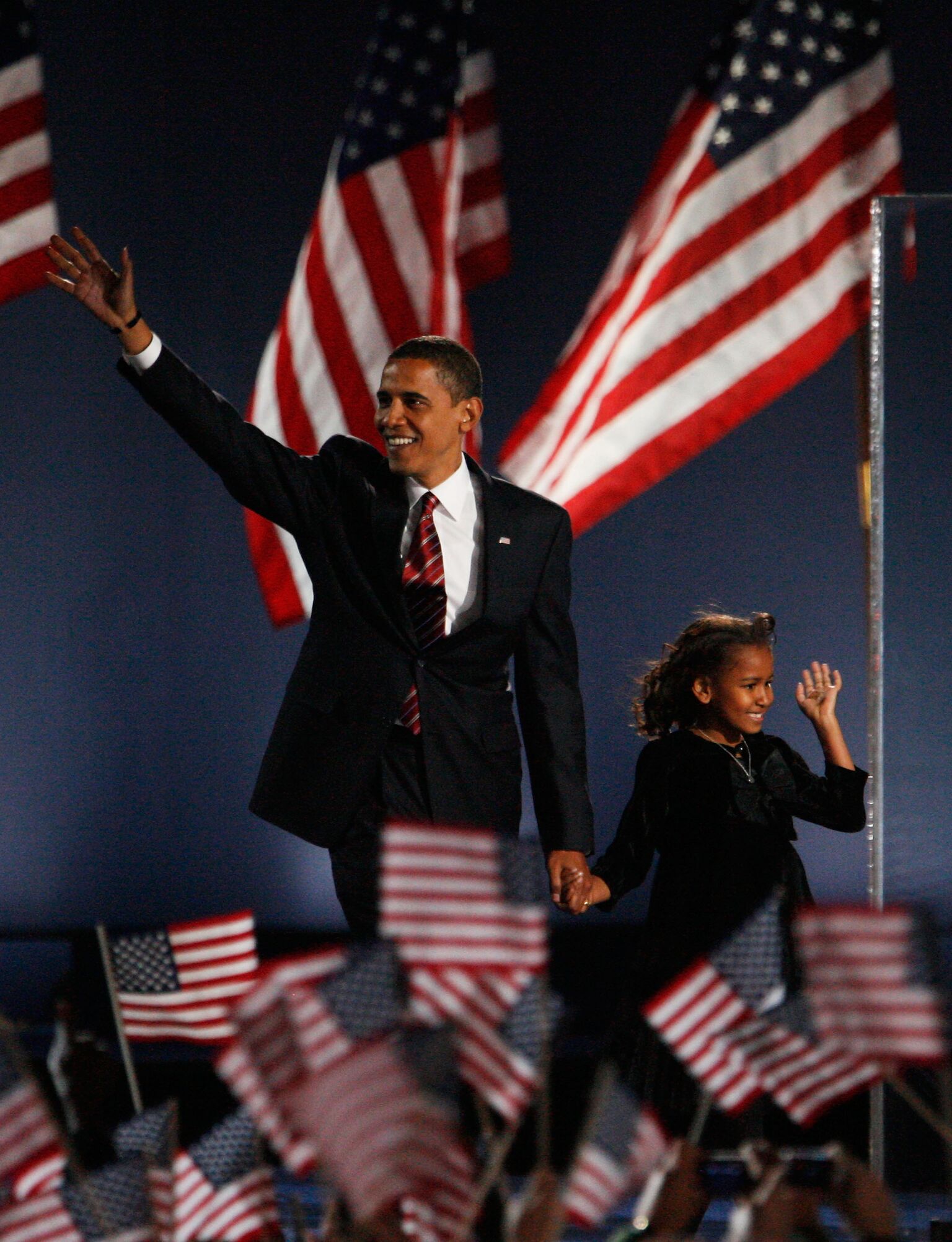 President elect Barack Obama and his daughter Sasha wave to Obama supporters during an election night gathering in Grant Park | Getty Images
Like any doting father, Obama says he has to remember not to call his daughters constantly while they are at college. He explained that he had to learn how to balance wanting to help them and allowing them to make their own mistakes and learn their own lessons which is something he also applies in the workplace.
"That's a useful leadership tool that applies to companies as well or any organization," Obama said. "You've got to give folks enough room and ownership to be able to figure stuff out, and by doing that, it means they're going to be making mistakes. That's part of that process of development."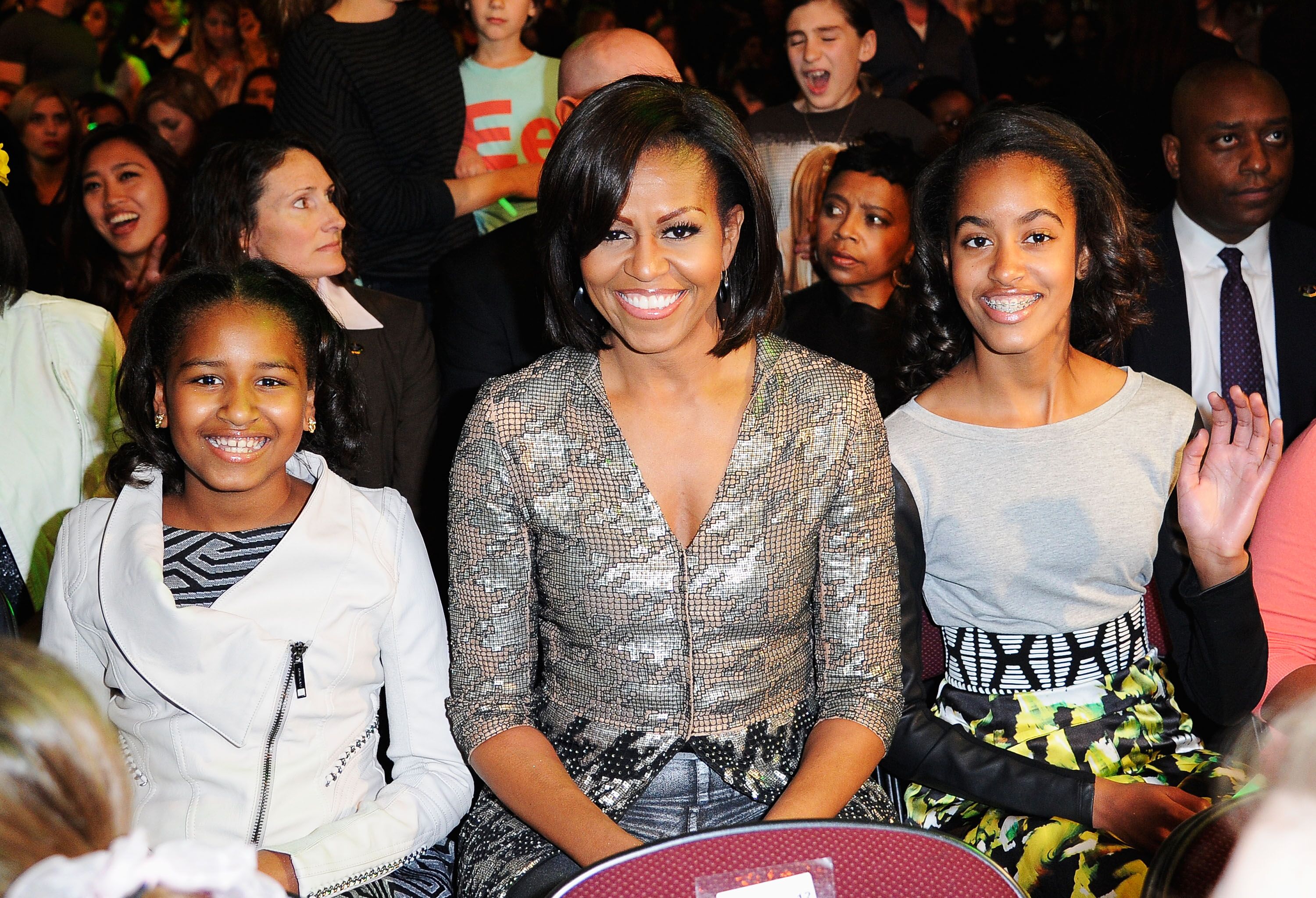 Sasha Obama, First Lady Michelle Obama and Malia Obama at Nickelodeon's 25th Annual Kids' Choice Awards | Getty Images
The Obama's have always been a close-knit family so it is no surprise that Barack Obama drew inspiration from his successful family life to help steer his career. As doting parents both Barack and his wife Michelle take every opportunity to tell their daughters they love them.
On Valentines Day this year, Michelle took to social media to share a sweet post for her Valentine's dates. She took the opportunity to reflect on how lucky she is to have the three of them in her life.
Please fill in your e-mail so we can share with you our top stories!