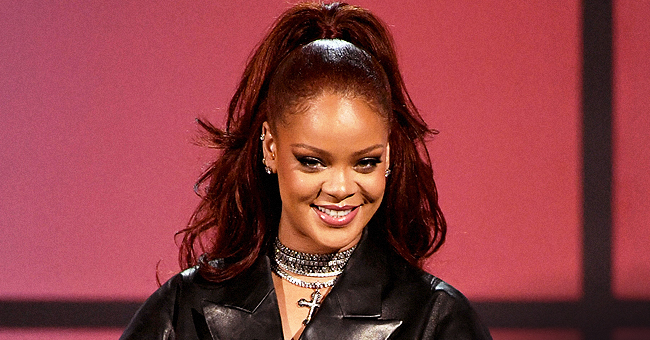 GettyImages/GlobalImagesUkraine
Rihanna Responds to Critic Who Cautioned Her for Saying 'Spirit Animal' in a Recent Post

When Rihanna shared a picture of her and Parris Goebel on her Instagram page, she didn't expect the response she got from a critic.
The entertainer turned business mogul took to Instagram to share a picture of her and chorographer, Parris Goebel, as Madam Noire reports.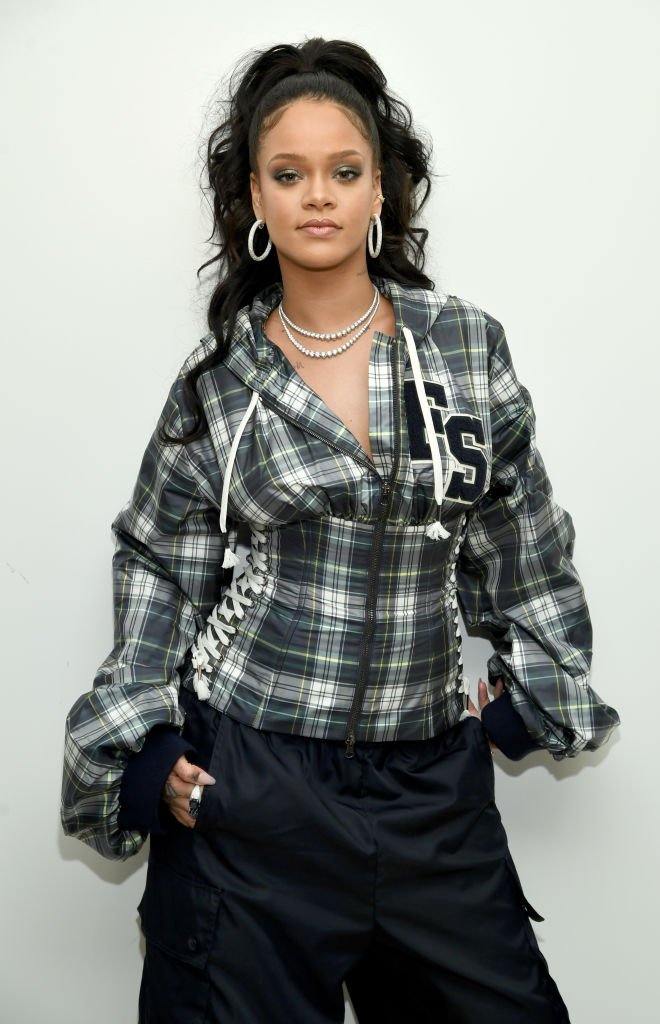 Rihanna hosts a pep rally to celebrate the launch of the AW17 FENTY PUMA by Rihanna collection at Bloomingdales | Photo: Getty Images
The photo which showed Rihanna and Parris Goebel having a moment got over a million times. However, what caught somebody's attention was the singer's use of the term 'spirit animal.' The 'Fenty Beauty' queen
captioned
the post:
"Y'all are literally bout to witness why this woman right here is my spirit animal! God gifted genius!! love you @parrisgoebel"
Upon seeing the caption, someone took to Rihanna's comments to challenge her use of the phrase:
"Please stop using "spirit animal" unless you belong to one of the indigenous groups to which this concept belongs."

A fans' comment from Rihanna's post | Instagram/badgalriri
Although Rihanna responded even more gracefully to the comment stating: "you're so right. It won't happen again," many fans called the commenter out.
The "Work" singer's fans wanted to know what was so wrong with Rihanna's comment. Her fans belived that "a majority of those cultures believe that every person on this planet has a spirit animal."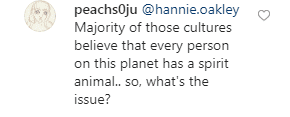 A fans' comment from Rihanna's post | Instagram/badgalriri
Meanwhile, Madame Noire reports that this won't be the first time that a celebrity will be called out on social media over inappropriate use of the phrase.
Back in 2015, actress Kerry Washington was called out after using the words in a tweet. The "Scandal" star apologized after she got 'educated' by fans.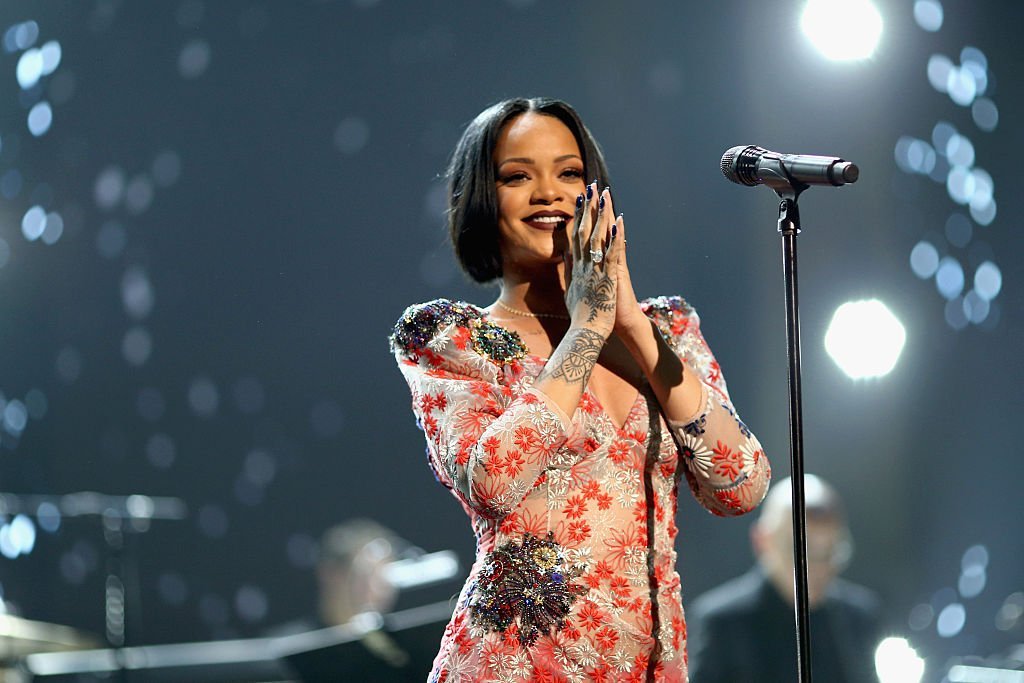 Singer Rihanna performs onstage during the 2016 MusiCares Person of the Year honoring Lionel Richie at the Los Angeles Convention Center | Photo: Getty Images
Rihanna, however, has been getting a lot of praise for graciously accepting her wrongdoing and apologizing for it.
According
to Yahoo, the British model and trans-activist Munroe Bergdorf expressed appreciation of Rihanna's reply. Posting a snapshot of the interaction between the fashion designer and the commenter, he
stated
:
"Queen Rihanna demonstrating how to hold yourself accountable with humility and class. We all hold the potential to get things wrong; we all hold the potential to behave offensively unintentionally. What matters is how you react when someone calls you out on it."
Munroe added:
"EDIT: If your response is "so we can't say spirit animal now." And if you're frustrated that your vocabulary is being reduced by minority groups speaking up for their culture, then that shows how racially/culturally insensitive some colloquial language can be, and also far you may have to go / how oblivious you were and maybe still are to how the language you use may play into narratives of oppression."
Please fill in your e-mail so we can share with you our top stories!