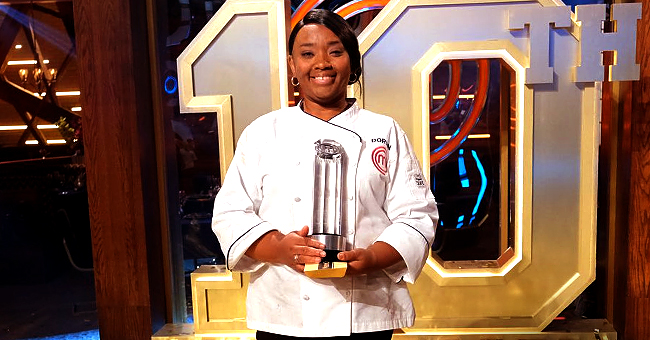 Twitter/MoorInformation
'Masterchef' Contestant Dorian Hunter Makes History as 1st Black Woman to Win after 10 Seasons

Amateur chef Dorian Hunter has become the first Black woman to ever win the prestigious cooking contest "MasterChef."
The 10th season of "MasterChef" has revealed yet another great culinary talent: Dorian Hunter.
Dorian is also the first Black woman to win the coveted prize and all the prestige and opportunities that go with it.
GEORGIA WOMAN BECOMES "MASTERCHEF"
Dorian was one of the three "MasterChef" finalists, the others being Sarah Faherty of San Diego and Nick DiGiovanni from Rhode Island.
Then, Nick was eliminated, which left the two women to battle it out for the grand prize of $250,000.
Dorian Hunter, the winner of "MasterChef's" 10th season is adept at what she calls "elevated soul food
THE TENTH ANNIVERSARY CHALLENGE
In honor of the show's tenth anniversary, and its 200th episode, host Gordon Ramsay, and judges Aarón Sanchez and Joe Bastianich decided to raise the bar on the level of professionalism they expected of their contestants.
AND THE WINNER IS: DORIAN HUNTER
Where the judge's choice would fall was an enigma until the very last minute, since both women are superb cooks. It looked as if Sarah might be taking home the prize since Bastianich kept referring to Dorian's work as elevated home cooking, not restaurant-level food.
THE ECSTACY OF VICTORY
Dorian was ecstatic to be named the victor, and besides the cash prize, she takes home a Viking kitchen and gets to train at each of Gordon Ramsay, Aarón Sanchez, and Bastianich's restaurants.
Dorian's immediate plans for the future are to write a cookbook, and to evolve as a chef,
"My vision for my cookbook would be what I have been saying all season, elevated soul. I don't want to be too rustic, because I think that has already been done a lot, but I want to show soul food cooking done in a different way – in a beautiful way, not just in a homestyle way. Plated differently and presented in a different manner," she revealed.
The ultimate dream, of course, is to open her own restaurant, but judging by her talent, there will be plenty of opportunities coming her way.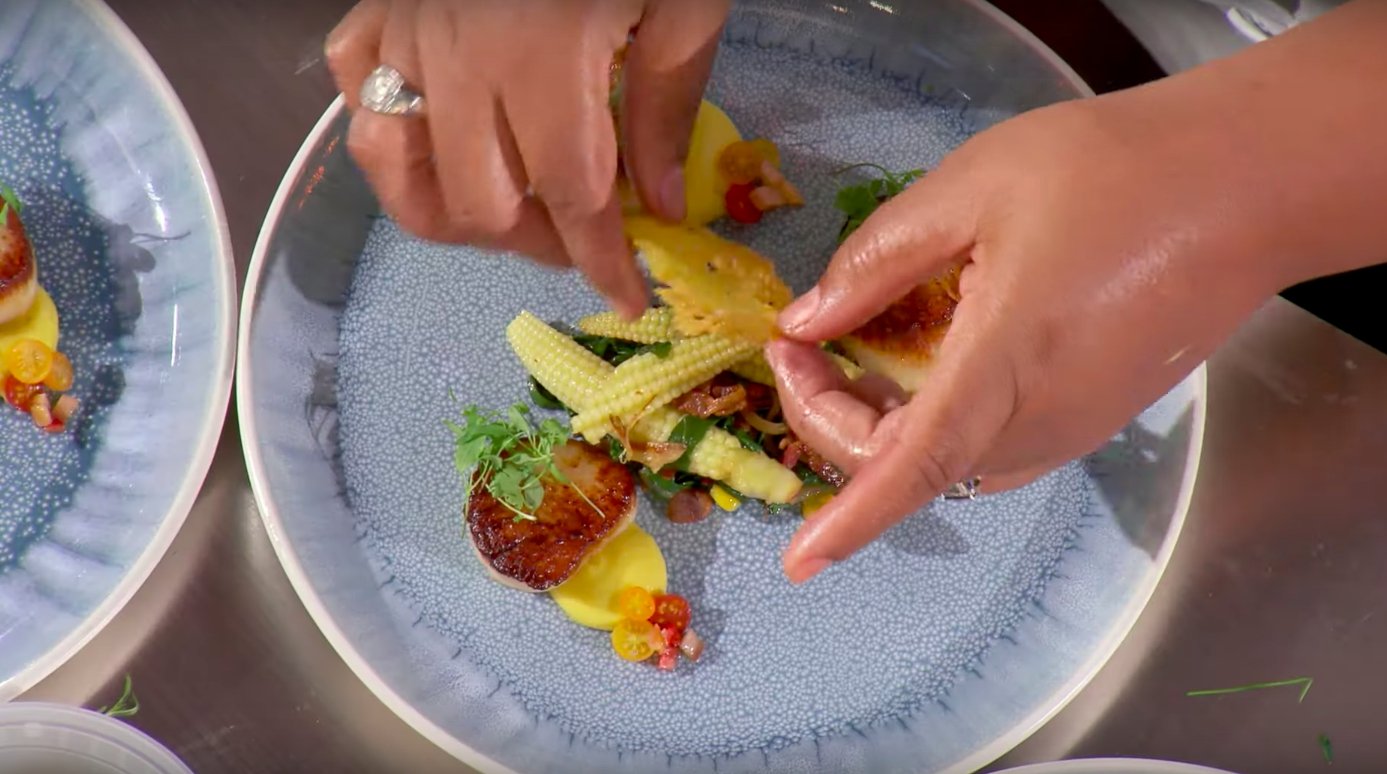 Dorian Hunter's braised scallops/ Source: Youtube/MasterChef On FOX
THE MENU THAT WON DORIAN HUNTER MASTERCHEF
Dorian Hunter, the winner of "MasterChef's" 10th season is adept at what she calls "elevated soul food," and it was with the delicious home-tastes of her Georgia roots that she prepared and presented a menu that blew the judges away.
She started her meal with seared sea scallops with cornmeal tuille, sweet corn puree, and pickled Swiss chard.
This was followed by an entree of Applewood smoked short rib with potato and horseradish gratin; and she finished off the banquet with a lemon blueberry tart with blueberry and cream cheese filling, toasted meringue and pecan crust.
Recipes, please!
Please fill in your e-mail so we can share with you our top stories!